Reveal(x)
Advisor
Threat-Free Network Assurance
Get a managed service that identifies network vulnerabilities, detects incidents, and stops adversaries that may otherwise go undetected by limited or overwhelmed security teams.
PREPARE THE NETWORK
The Advisor team delivers ongoing critical review and analysis of your network infrastructure to assure it is free and clear of issues that could be exploited or increase attack surfaces.
CLEAR THE QUEUES
Advisor provides additional eyes on glass—human analysis—to monitor, investigate and prioritize Reveal(x) P1 alerts. Focus on incident response and less on volumes of detections.
HUNT FOR THREATS
To combat advanced adversaries and even CVEs that can escape detection, Advisor threat hunters look for patterns, and clues using the MITRE ATT&CK, MITRE D3FEND and LM Kill Chain frameworks.
Technology by itself won't stop breaches. You need technology + expertise to effectively fight an evolving and overwhelming threat landscape.
Mark Bowling
VP Security Response Services, ExtraHop
How does Advisor help my SOC team?
Address Staff
Gaps
Relieve Overwhelmed
Analysts
Speed Incident
Response
56%
of companies say staff shortages put them at risk.
Advisor augments existing staff with NDR experts and threat analysts to support overwhelmed analysts and stop breaches.
70%
of SOCs overwhelmed by threat volume.
Advisor relieves the intense pressure on SOC analysts to provide assurance your network is threat-free.
Incident response timelines are business-critical.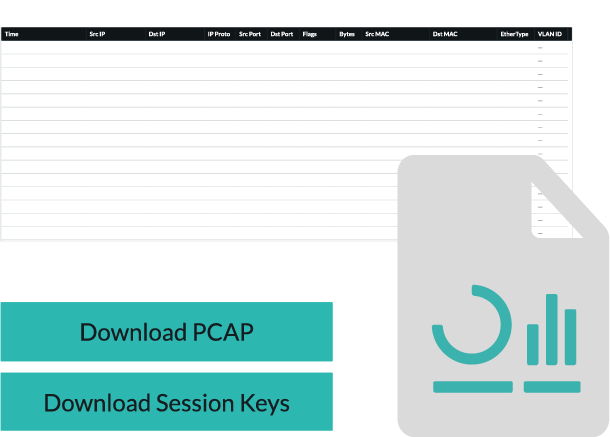 Advisor proactive services identify potential issues and intrusions and deliver formal investigation reports to fast-track incident response.
Reveal(x) will not miss a threat. But at some point, overwhelmed analysts will.
More Than Managed Services: Network Assurance
Cost-Effective Analysis
Get dedicated NDR Threat Analysts at a fraction of the cost of new hires. The Advisor team delivers active monitoring, investigation, and notification of priority alerts, resulting in reduced analyst fatigue, lower detection volumes, and reduced ticket queues.
Proactive Network Infrastructure Assurance
Risks can arise from network misconfigurations, missed events, and sophisticated adversaries. The Advisor team provides infrastructure hygiene analysis, platform tuning, proactive threat hunting and formal investigation reports to assure your network is threat-free.
Prevent IR Costs and Losses
The Advisor team leverages the ExtraHop Reveal(x) platform to hunt, identify, scope and triage hidden threats—before the first alert—to accelerate incident response by 90%.
Use the Leading NDR Solution: ExtraHop Reveal(x)
Complete Visibility
Leveraging Reveal(x), Advisor analysts can detect and triage known and unknown threats with greater accuracy and deeper context than log or agent-based service providers. This results in the most effective threat hunting possible.
Advanced AI
Analysts use advanced machine learning to automatically correlate network and application anomalies with security threats. This enables faster identification of network vulnerabilities before they can be exploited.
Three-Click Investigations
Advisor analysts can scope and triage potential threats 90% faster using the technology in Reveal(x). This leads to accurate and timely threat notifications which can dramatically shorten the time for incident response.