Overview
ExtraHop's award-winning solution for AWS provides customers the ability to detect potential threats or vulnerabilities, rapidly troubleshoot applications and services, and tune performance in AWS environments using complete visibility, real-time detection, and guided investigation. ExtraHop integrates with a wide variety of AWS services to complement cloud-native monitoring and security with advanced machine learning and packet-level visibility across your hybrid enterprise.
Secure, Monitor, Accelerate, Automate
ExtraHop integrates with AWS to help you achieve simple, powerful cloud security and performance monitoring. We provide complete east-west visibility, including into traffic encrypted with SSL/TLS 1.3, so you can maintain security compliance and protect your assets while determining exactly which workloads deliver application value.
With real-time visibility and machine learning-driven anomaly detection, you can detect policy violations and breach attempts as they happen with the context you need to act fast. ExtraHop's unique approach to network traffic analysis helps our customers reduce time-to-resolve threats by over 50 percent and performance troubleshooting time by over 70 percent.
Not only can you rapidly detect and respond to potential threats and issues with your cloud-hosted applications, ExtraHop works with AWS and other integration partners to enable a robust suite of automated workflows including asset-based alerting, alerting on resource exhaustion, threat response, and more.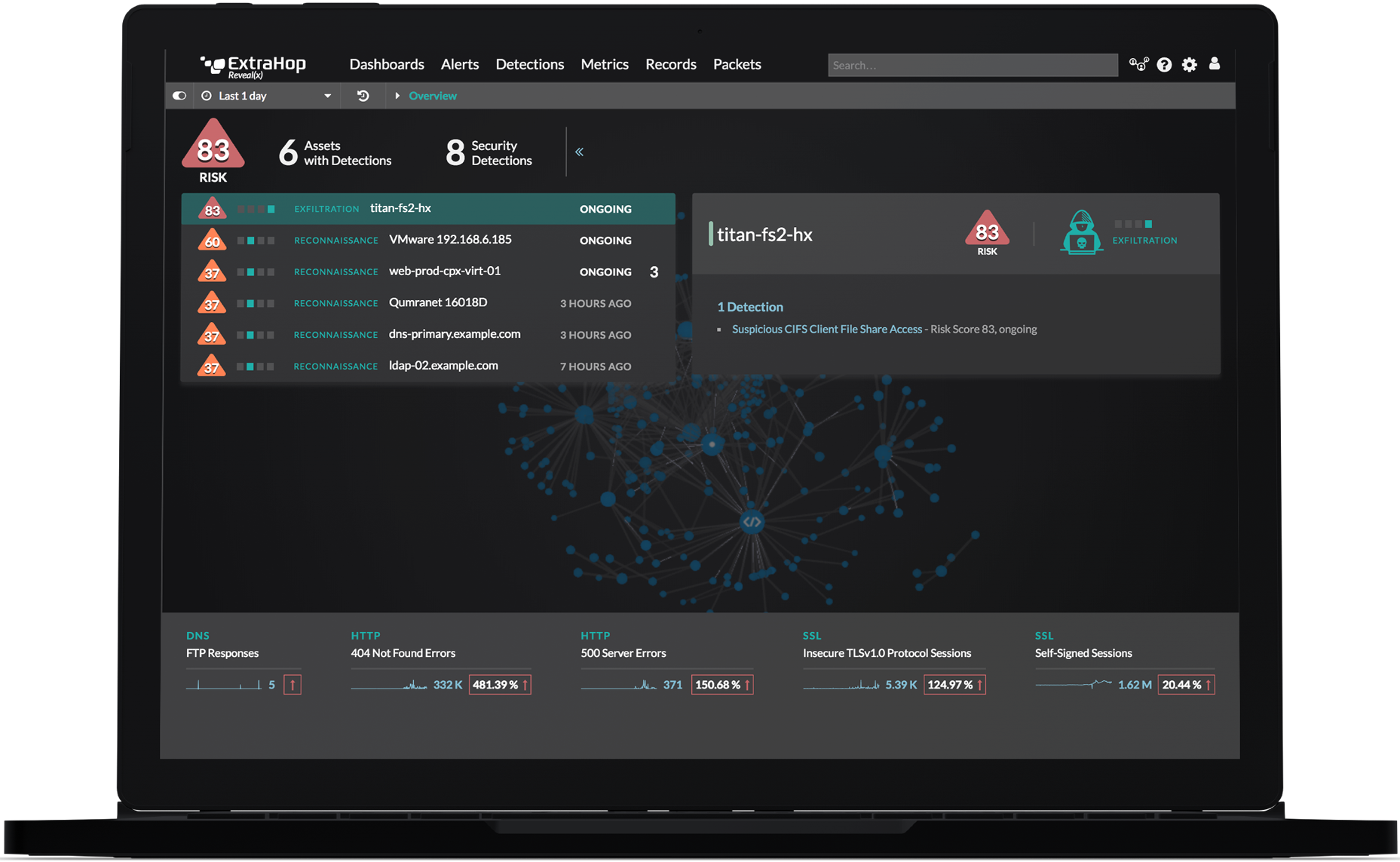 Key Features
Gain transaction-level visibility into AWS
Detect cloud threats in real time
Optimize services delivery and ensure compliance
Unlike cloud monitoring products that measure simple resource utilization, ExtraHop delivers full AWS transaction-level visibility painting a much clearer picture of our AWS environment.
VP of Technical Operations Practice Fusion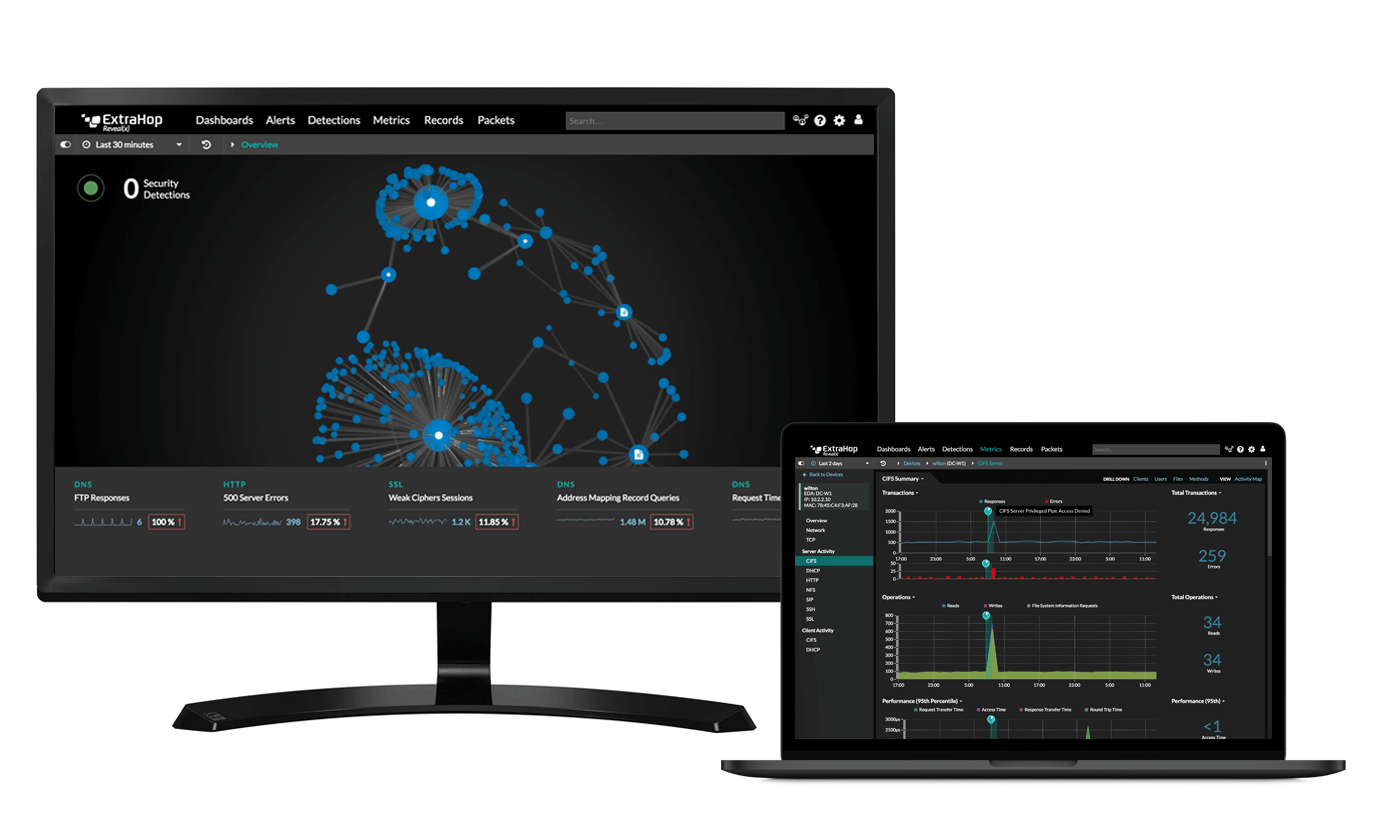 Launch the Demo
Stop data exfiltration, insider threats, and more with your live, interactive demo.
Start Now