Overview
ExtraHop and AWS have partnered to bring frictionless network detection and response (NDR) to the hybrid cloud. With ExtraHop Reveal(x) 360, AWS customers can stop advanced threats up to 84% faster with security that can't be undermined, outsmarted, or compromised.
Security Uncompromised for AWS Environments
ExtraHop Reveal(x) 360 is a SaaS-based network detection and response (NDR) solution that helps organizations in AWS adopt a cloud-native approach to protecting the hybrid enterprise, even if workloads are deployed in services such as Amazon EKS, Amazon ECS, or AWS Fargate.
By natively integrating with Amazon VPC Traffic Mirroring, Reveal(x) 360 unlocks network data, providing ground truth in the cloud without friction. With complete visibility, real-time advanced threat detection, and intelligent response capabilities at scale, you can secure your applications and confidently grow your hybrid business.
AWS customers who need to defend multiple accounts can take advantage of the Reveal(x) 360 integration with AWS Control Tower to unify security across accounts and set up consistent guardrails.
ExtraHop is a member of the AWS Consulting Partner Private Offer (CPPO) Program. The CPPO Program enables channel partners to resell AWS enterprise contracts and vendor products like ExtraHop through AWS Marketplace, allowing customers to take advantage of discounts negotiated by resellers and provide executives with a single bill of materials for their all-up AWS spend each month.
Reveal(x) 360 is available immediately through the CPPO Program and on AWS Marketplace.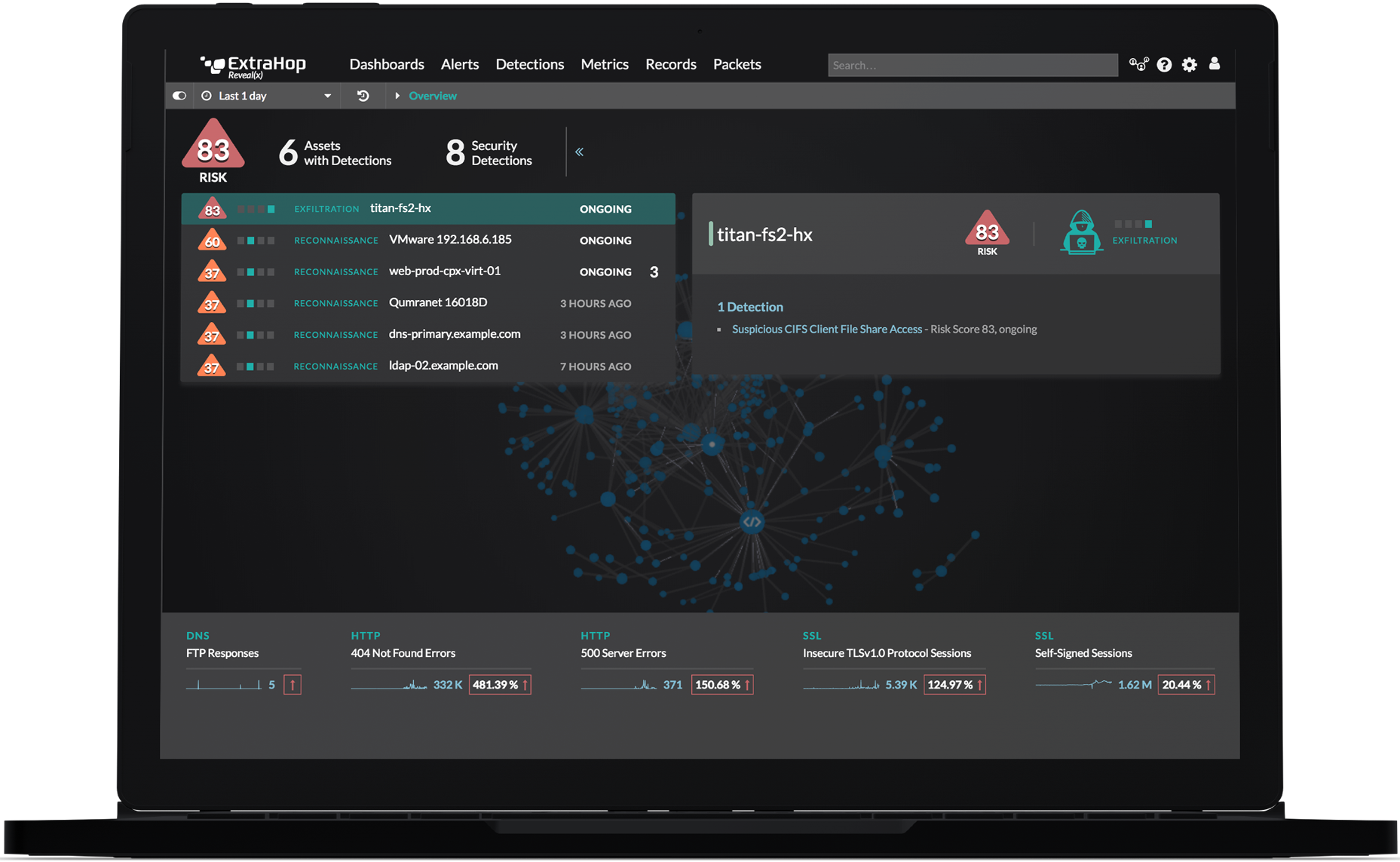 Key Features
Continuous visibility across all workloads and assets for complete coverage
Real-time detection of the advanced threats other tools miss
Intelligent response capabilities to act on threats with speed and confidence
Developers aren't anti-security; what they are is anti-friction. With Reveal(x), we're removing that friction traditionally associated with security and becoming part of their development cycle.
Dan McDaniel
Chief Architect & Information Security Officer, Wizards of the Coast