Unified Monitoring Across AWS and Hybrid Environments
ExtraHop's award-winning solution for AWS provides customers the ability to troubleshoot applications and services in real-time, tune performance, and detect potential threats in AWS environments using wire data, advanced analytics, and machine learning capabilities.
Announcing
ExtraHop For AWS Bundle
ExtraHop integrates AWS CloudWatch, CloudTrail, and VPC Flow Logs for correlated visibility into performance issues and outages. Multisource visibility also supports security and compliance with automated, contextual alerting on security anomalies and attack patterns.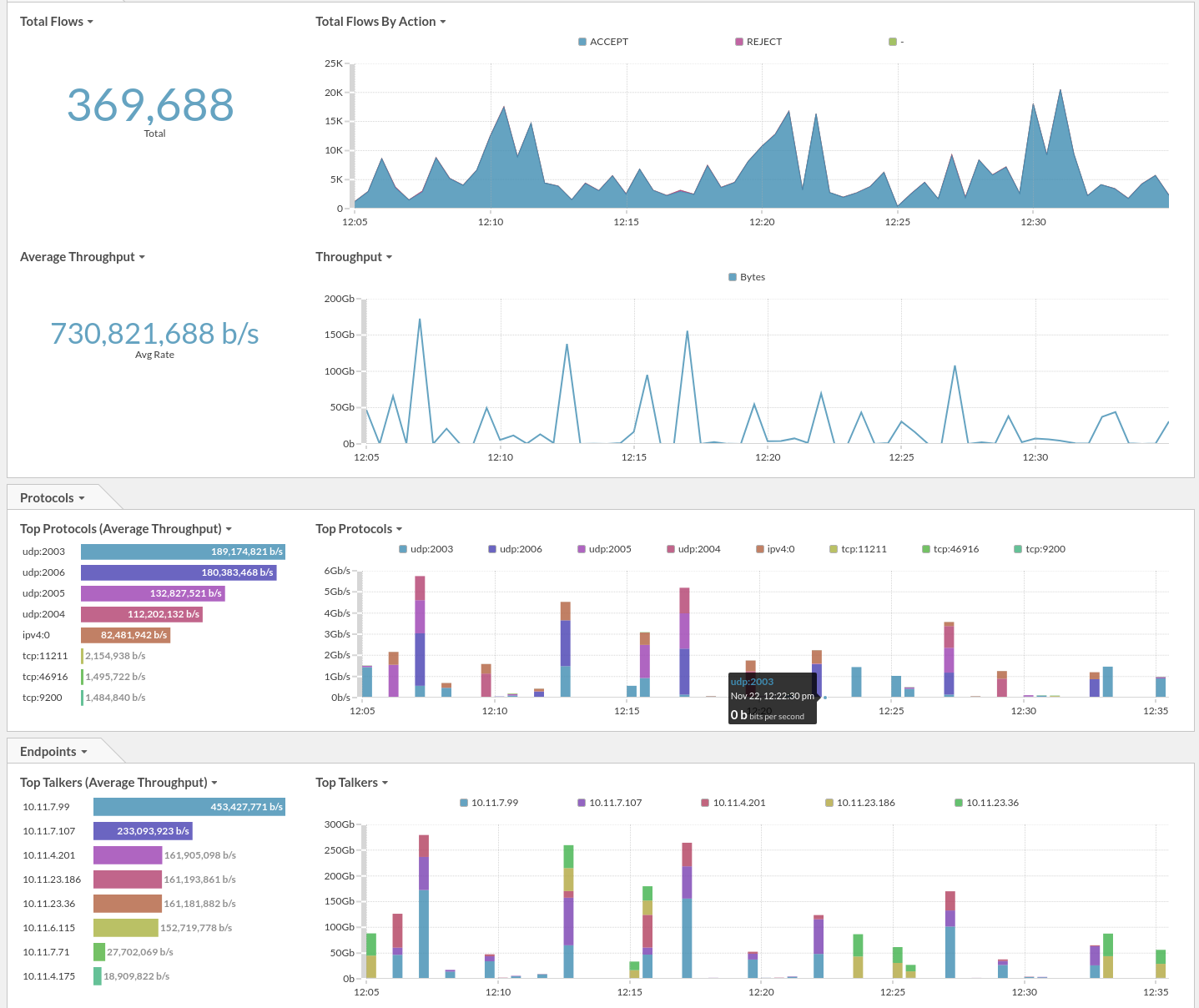 Unlike cloud monitoring products that measure simple resource utilization, ExtraHop delivers full AWS transaction-level visibility painting a much clearer picture of our AWS environment.
VP of Technical Operations
Practice Fusion
What Can ExtraHop + AWS do For You
Monitor Bandwidth Hogs
Go beyond resource utilization and control costs with continuous visibility into which workloads are delivering application value.
Real-time Detection
Ensure compliance with real-time auditing of identity and access management across AWS accounts to detect policy violations and breach attempts as they happen.
Monitor Usage
Plan capacity to ensure continuous performance and seamless end-user experience by with visibility into CPU credit consumption and automated alerting on resource exhaustion.
Decode the Payload
Optimize services delivery with complete application payload analysis that correlates everything from infrastructure performance to end-user experience.
Accelerate Investigation
Quickly identify the root cause of performance problems with complete, real-time visibility into the applications, services and infrastructure resources in AWS and hybrid environments.
Eliminate Alert Fatigue
Rapidly detect and respond to potential security threats with automated investigation and asset-based alerting that prioritizes the most critical devices and services.