Overview
ExtraHop Reveal(x) provides complete visibility, real-time detection, and guided investigation for AWS environments. With Reveal(x), AWS customers can fulfill shared responsibility requirements and eliminate darkspace across the cloud attack surface, enabling the SOC's scope of monitoring and incident response to encompass cloud infrastructure.
An Enterprise-Ready, Cloud-First Approach
ExtraHop Reveal(x) for AWS supports the customer's side of the shared responsibility model: data access, identity and access management, network security, and application security. With a unified analytics and investigation environment that spans the entire hybrid attack surface, SOC teams can confidently manage cloud-specific risks, detect threats quickly, and respond before the business is affected. Reveal(x) for AWS integrates and contextualizes cloud events with other infrastructure activities for always-on, everywhere analysis of your enterprise from the inside out.
Purpose-built threat detection targets the top three threat categories in cloud environments: misconfigurations, malicious data access, and application security. Reveal(x) combines deep content insights and transaction fluency with event data from AWS CloudWatch to deliver complete visibility at cloud scale, automatically identifying events of interest including rogue instances, disabled log systems, and suspicious file execution.
ExtraHop is a member of the AWS Consulting Partner Private Offer (CPPO) Program. The CPPO Program enables channel partners to resell AWS enterprise contracts and vendor products like ExtraHop through AWS Marketplace, allowing customers to take advantage of discounts negotiated by resellers and provide executives with a single bill of materials for their all-up AWS spend each month.
ExtraHop is available immediately through the CPPO Program and on the AWS Marketplace.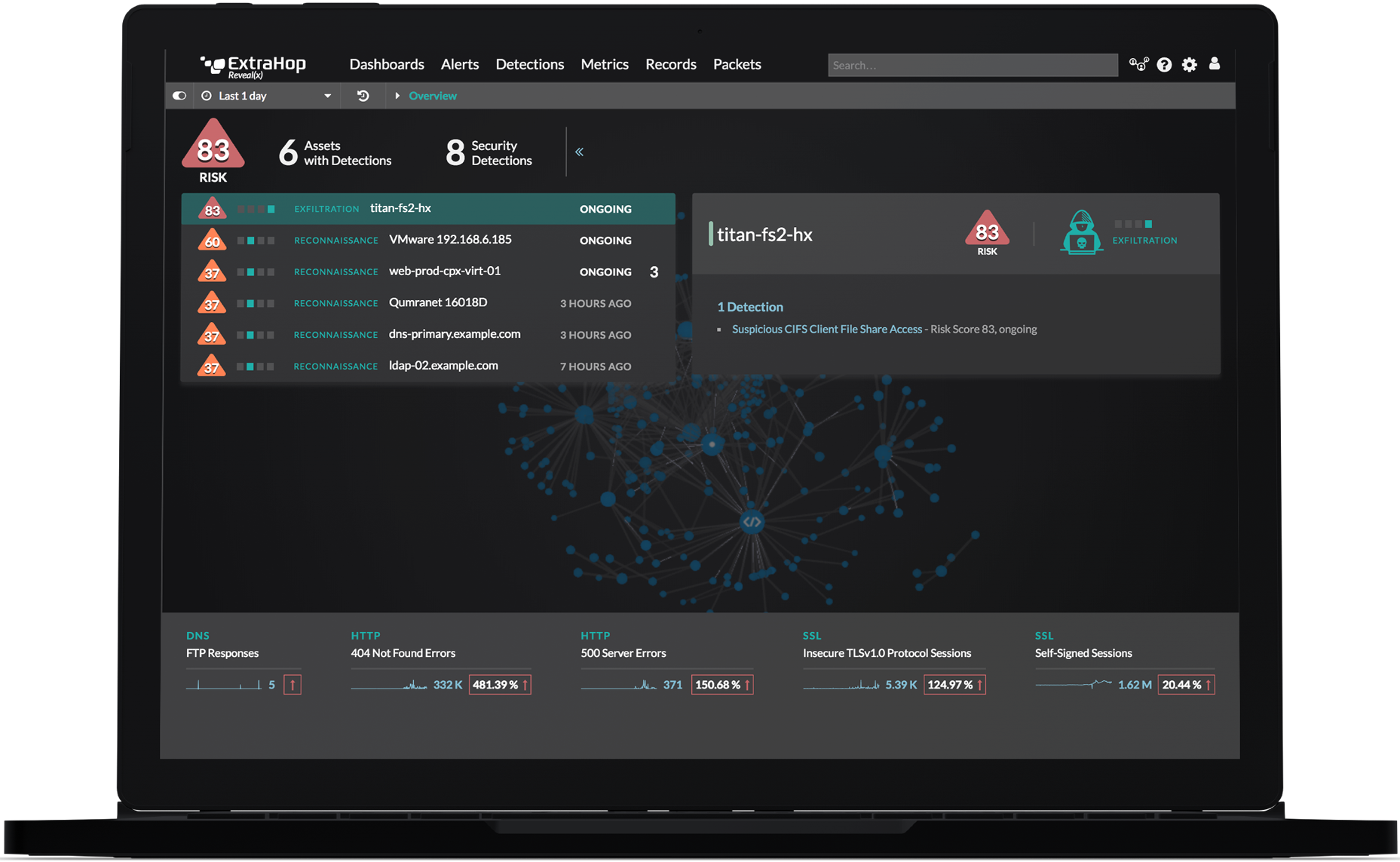 Key Features
Gain transaction-level visibility into AWS
Detect and investigate cloud threats in real time
Optimize services delivery and ensure compliance
Unlike cloud monitoring products that measure simple resource utilization, ExtraHop delivers full AWS transaction-level visibility painting a much clearer picture of our AWS environment.
VP of Technical Operations Practice Fusion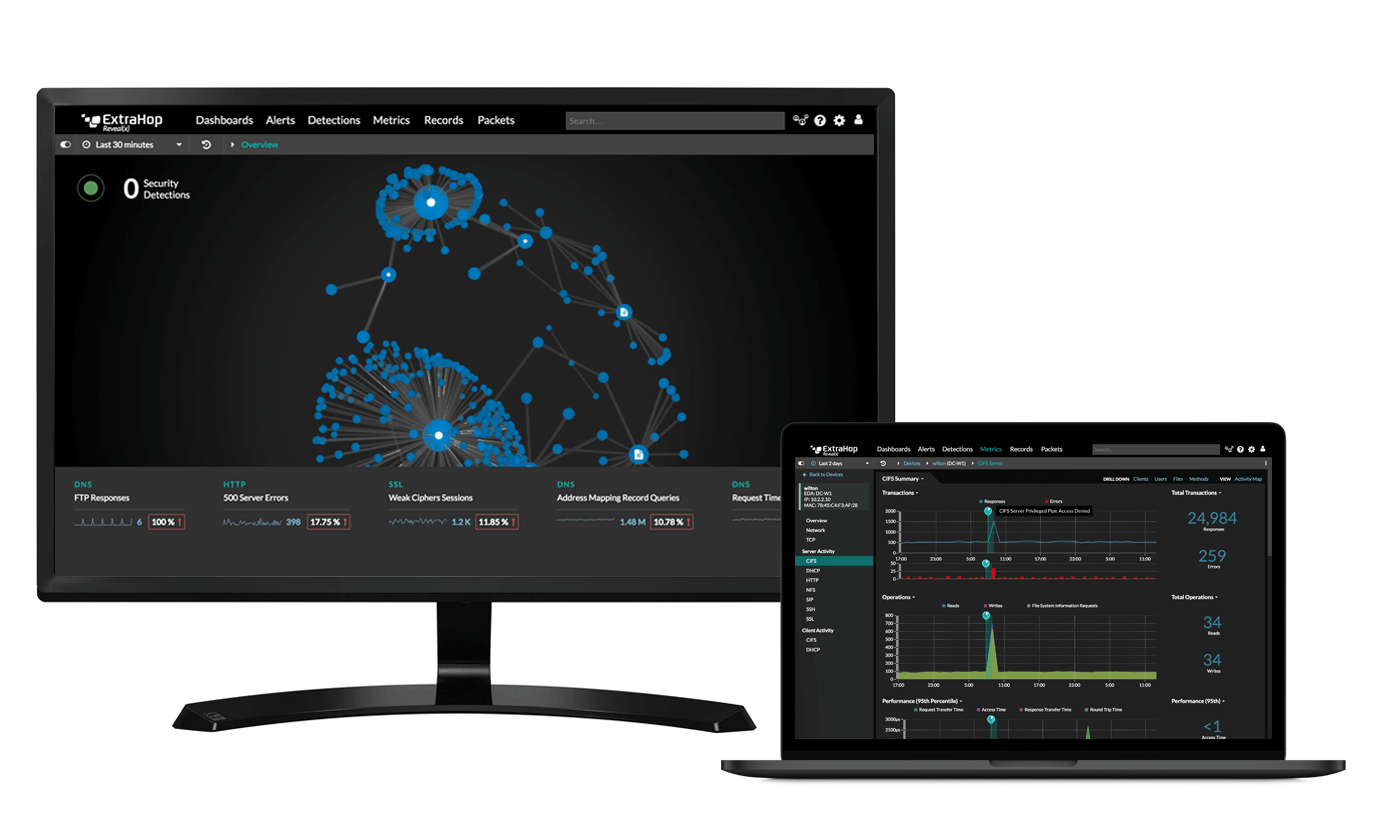 Launch the Demo
Stop data exfiltration, insider threats, and more with your live, interactive demo.
Start Now