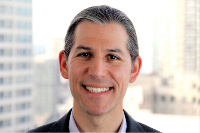 Jesse Rothstein
CEO
Jesse Rothstein is the CEO and co-founder of ExtraHop Networks. Jesse's technical vision and expertise in enterprise networking provide ExtraHop with a competitive edge in the industry. With a world-class team behind him, Jesse is responsible for the technical architecture of the ExtraHop platform as well as the vision for growing the business.
Jesse co-founded ExtraHop after a six-year tenure at F5 Networks where he was a Senior Software Architect and co-inventor of the TMOS platform. Jesse was the architect and project lead for the BIG-IP v9 development effort and the technical lead for frameworks, clustering, and performance. Prior to F5, he worked in product development at Motive Communications and the Trilogy Development Group.
Jesse specializes in designing and implementing high-performance networking products. Jesse holds bachelor's degrees in Computer Science and Electrical Engineering from Rice University.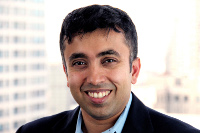 Raja Mukerji
President
Raja Mukerji is the President and co-founder of ExtraHop Networks, where he is responsible for Customer Services, Systems Engineering, and Solutions Architecture. Raja ensures customer success, leveraging his background in the financial-services industry.
Raja co-founded ExtraHop after a seven-year tenure at F5 Networks where he was a Senior Software Architect and co-inventor of the TMOS platform. He was one of the lead developers behind the BIG-IP v9 product and the major-accounts liaison for critical issues within Product Development. Prior to F5, Raja worked as a Technology Architect at Strong Capital Management.
Raja is a renowned expert in application delivery and network protocols. He was involved in the FreeBSD project and contributed several enhancements to its TCP stack. Raja holds a bachelor's degree in Computer Engineering from the Milwaukee School of Engineering.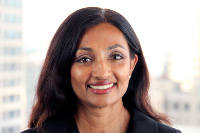 Palvi Mehta
CFO
Palvi Mehta is the CFO of ExtraHop Networks and is responsible for managing the company's financial strategy and operations as well as overseeing and implementing all financial reporting, forecasting, accounting, tax functions, and corporate operations. Palvi has more than 15 years of experience in the wireless, technology, and manufacturing industries. She is a senior financial and operating executive with experience in taking companies from startup to significant revenue growth. In these roles, Palvi has guided financial growth and strategic development, executed mergers and acquisitions, raised capital and debt, and implemented various business and operational systems. In 2016 Puget Sound Business Journal named Palvi its 2016 medium-sized private company CFO of the Year.
Prior to joining ExtraHop, Palvi held CFO positions at both NewPath Networks and RadioFrame Networks, where she oversaw the company's financial management and played a key role in the successful acquisition of each by a leading public company. Palvi also previously worked at Ernst & Young, where she provided audit services to clients in the finance and biotechnology sector.
Palvi holds a bachelor of science degree from the University of California, Berkeley and is a licensed certified public accountant.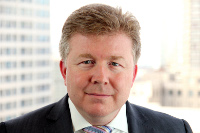 Eric Scollard
SVP Worldwide Sales
Eric Scollard is the Senior Vice President of Worldwide Sales at ExtraHop Networks, where he leads the Sales organization and oversees all sales activities for ExtraHop's innovative solutions. With a focus on customer success, Eric is instrumental in driving sales initiatives to establish the award-winning ExtraHop technology as a critical component of modern IT operations worldwide.
Eric brings extensive experience in scaling category-defining technology companies. From 2002 to 2008, Eric played a critical executive role at Isilon Systems, where he grew the sales team from pre-revenue to nearly $100M and helped navigate the company through its early stages to a successful IPO. Due in part to his foundational work, Isilon was subsequently acquired by EMC for $2.5 billion. More recently, Eric led sales teams at Corensic and Ocarina Networks, the latter of which was acquired by Dell in 2010. Eric also has held management-level sales positions at EMC, IBM, and Veritas Software.
Eric holds a bachelor of arts degree from Gonzaga University in Economics and Speech Communication.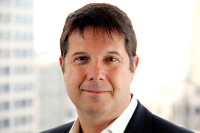 Erik Giesa
SVP Marketing & Business Development
Erik Giesa is the Senior Vice President of Marketing and Business Development at ExtraHop Networks. Erik guides market strategy and execution with a focus on helping customers transform their IT operations. Erik offers keen insight into the goals and requirements of enterprise IT organizations and ensures ExtraHop meets those needs.
Prior to joining ExtraHop, Erik was Senior Vice President of Product Management and Product Marketing at F5 Networks where he defined product, marketing, and solution strategy for all F5 products. Erik drove several successful acquisitions to build F5's product portfolio; formed key vendor partnerships with Microsoft, VMware, and Oracle, among others; and led the creation of the popular DevCentral user community and F5's International Technology Centers. Erik also held executive positions in product management, marketing, and sales at Holistix, WRQ, Express Systems, and hDC.
Erik holds a bachelor of arts degree from the University of Washington.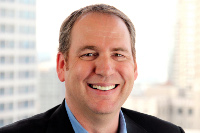 John Matthews
CIO
John Matthews is the Chief Information Officer at ExtraHop Networks, where he oversees the continuous expansion of the ExtraHop IT environment and counsels the company's enterprise customers as they evolve their IT operations.
Before joining ExtraHop, John led IT strategy at F5 Networks, where he was CIO for nearly a decade. While at F5, John provided strategic technology and management assessments, as well as a common-sense approach to IT operations that provided the best capabilities to the business with the least risk. John guided F5 to the early adoption of new technologies, such as SaaS and cloud computing, to drive costs down while raising overall quality.
Previously, John served as an IT leader for MSN Operations at Microsoft, as CIO at Towne Exploration Company, and as Director of IT Operations at Adobe.
---
Read about the ExtraHop Board of Directors and Investors