We're inspired by what we do for our customers, and we care deeply about the quality of our work.
If you want to make a difference and have fun doing it, come join the company that was named one of Seattle's 100 Best Companies to Work For and one of Washington's Best Workplaces. We've also been recognized by Interop and The Stevie Awards for our innovative work.
Get started by visiting the job listings below. We'd love to hear from you!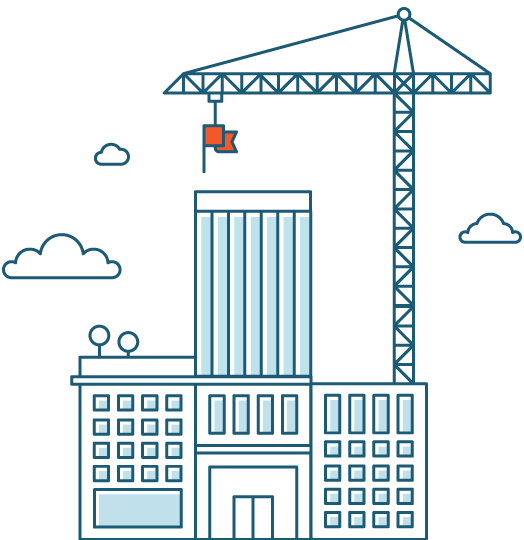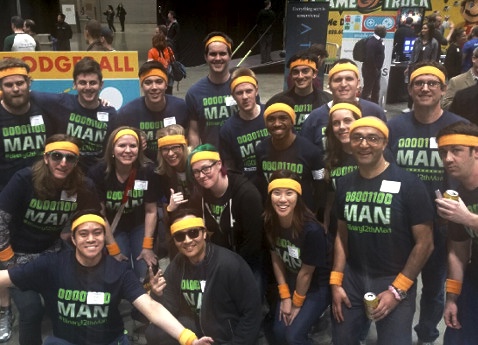 To work here, a lack of ego is necessary. We are fun, smart, entertaining people who get to work on serious problems, but don't take ourselves too seriously.
Kevin, Software Architect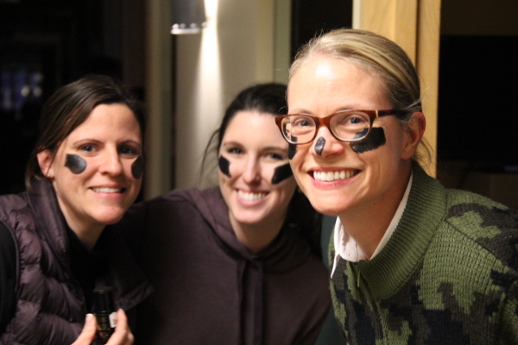 The desire to work harder for better outcomes percolates through everything, from our relentless dedication to our customers' success, to our company culture. From my first day, I've been encouraged to challenge myself.
Rachel, Sr. Manager | Marketing Communications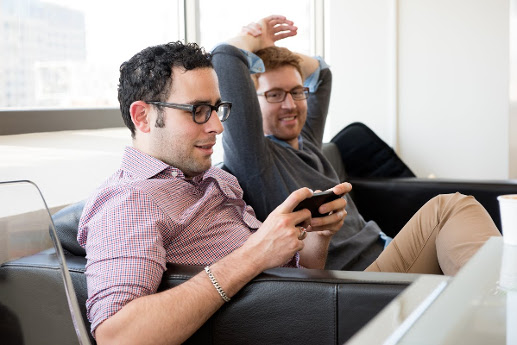 At ExtraHop, there is low BS, laid-back smart coworkers and interesting problems to solve.
Stephen, Software Developer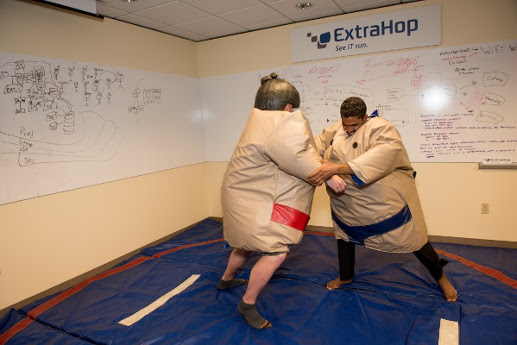 A sense of humor is required here... seriously. It is a core part of who we are.
Bri, Director of IT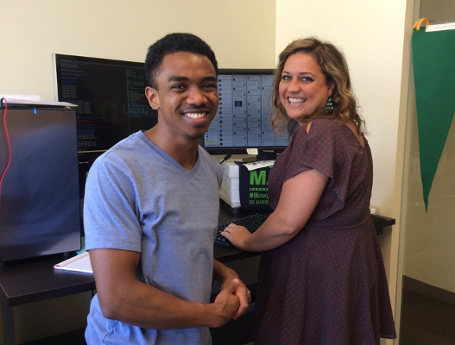 While we continue to challenge ourselves and deliver high-velocity releases, we play as hard as we work, which keeps this place feeling like a collection of friends and not a group of coworkers.
Nick, Product Marketing Manager
Join Our Growing Teams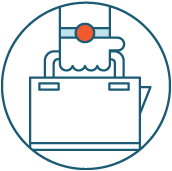 Business
Finance, Marketing, Human Resources, Recruiting, Legal, Accounting
View Business Roles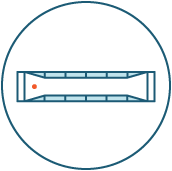 Engineering
Development, Support, Product Management, IT
View Engineering Roles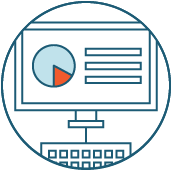 Sales & Services
Sales, Sales Engineering, Professional Services
View Sales & Service Roles
Whatever your passion, we'd love to hear from you.
Benefits & Perks

Health, Vision & Dental
100% insurance cost covered for employee, 80% for family.

Vacation & Holidays
Honor-based system for paid time off.

Snacks
Well-stocked kitchen, including fruit, juice, coffee machine, and a kegerator.

401K & Equity
Employees have the opportunity to invest in a 401K and company stock options.

Central Location & Free Gym
Just one block from Westlake Station and five blocks from Pike Place Market.

Commute Benefits
Complimentary ORCA transit cards or parking subsidies.
Featured Extrahoppers
See what they love—both inside and outside of ExtraHop.
Lisa
Director of Sales Enablement
All Open Positions
Want to apply, but don't see the right opportunity? Please apply here, and we'll review your resume for future opportunities.
ExtraHop is an Equal Opportunity Employer. Qualified applicants will receive consideration for employment without regard to race, color, religion, sex, age, disability, military status, or national origin or any other characteristic protected under federal, state, or applicable local law.
Please note that ExtraHop does not accept unsolicited resume submittals from contracted or non-contracted agencies. ExtraHop is not responsible for any fees related to unsolicited resumes.