Detect more unknown threats and accelerate response times with integrated ExtraHop Reveal(x) and Splunk.
Overview
ExtraHop Reveal(x) 360 delivers machine-learning driven network threat detections and behavioral insights to Splunk. Correlate network insights with activity logs to get complete security visibility and 84% faster breach response.
Catch Unknown Threats and Accelerate Response Time
Integrating Reveal(x) network detection and response (NDR) with Splunk security information & event management (SIEM) helps you modernize your security operations center, catch more unknown threats, and accelerate time to detect and respond.
This integration can support next-gen security initiatives such as Zero Trust and extended detection and response (XDR) by:
Correlating network detections and behavioral insights with activity logs
Delivering broader coverage of MITRE ATT&CK & D3FEND frameworks
Decrypting network traffic for faster detections, fewer false positives, and instant forensics
Providing a passive, always-current inventory of every device, even those not being logged, such as IoT and BYOD
Automating investigation and response processes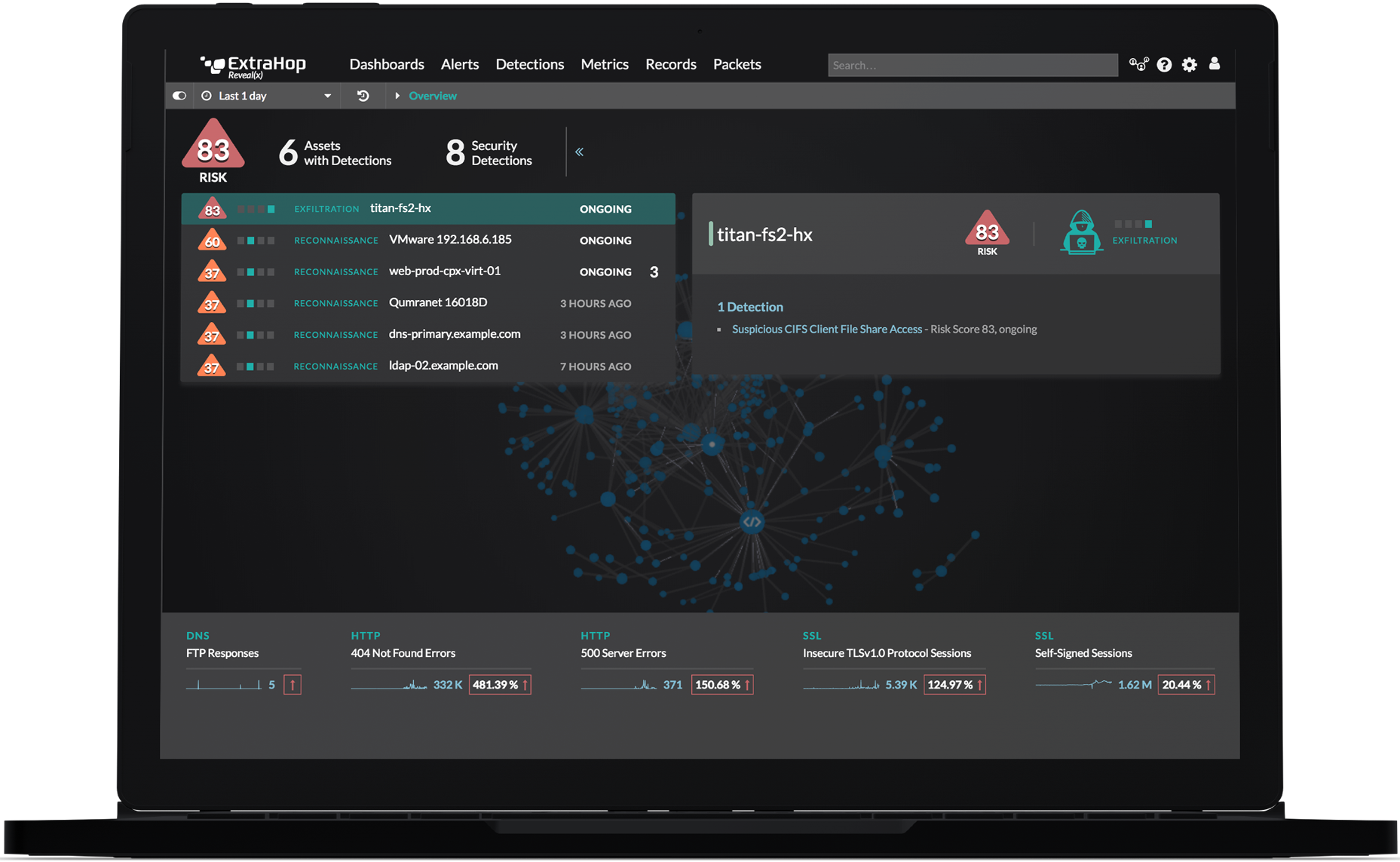 Key Features
Continuous inventory and monitoring of unmanaged devices (IOT, BYOD)
Automated security responses based on machine-learning detections and network insights
Correlate network observation with activity logs for instant forensics
Concur uses ExtraHop to extract the precise information we're looking for and immediately export it to Splunk, where we can perform deep analytics. This combination of wire data and machine data enables us to quickly answer questions that we would not be able to answer otherwise.
John Tharp
Lead Software Configuration Engineer, Concur