Reveal(x) 360
Unified threat intelligence across
hybrid and multicloud environments.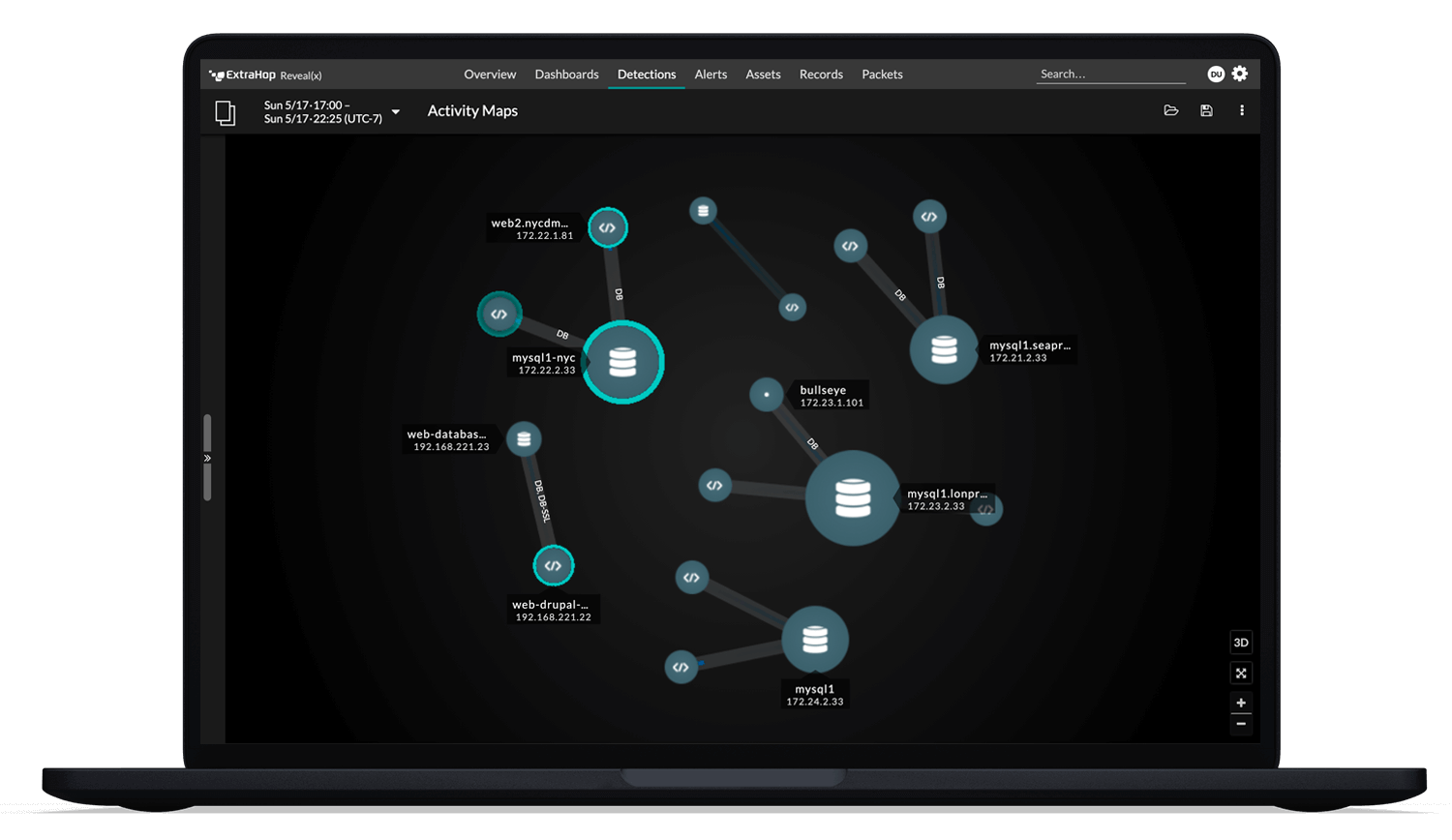 Eliminate Blind Spots.
Detect What Matters.
Clear the Queue Faster.
Securing the modern enterprise means protecting a complex web of workloads consisting of hardware, applications, and data spread across edge, core, remote workforce, and cloud deployments. As organizations expand their presence in the cloud they are also increasing their use of containerized deployments and experiencing challenges in maintaining visibility. With ExtraHop Reveal(x) 360, you can unify security controls across hybrid, multicloud, containerized and IoT environments with network detection and response (NDR)—truly cloud-native security.
SaaS-based Reveal(x) 360 provides unified security across on-premises and cloud environments, 360-degree visibility and situational intelligence without friction, and immediate value with a low management burden. In AWS environments, Reveal(x) 360 combines the breadth of VPC Flow Logs with the depth of packets for multi-layered threat intelligence. Use cases include:
Advanced Threat Detection
Inventory & Configuration
Dependency Mapping
Workload & Data Monitoring
Forensic Investigation
Compliance & Audit
Container Security
Vulnerability Assessment
Threat Hunting
Integrations and automations
Extend your security playtform with ExtraHop's Integration Solution Partners
Detect Advanced Threats
That Other NDR Tools Miss
Try ExtraHop Reveal(x)
SELF-GUIDED ATTACK SIMULATIONS
Investigate and stop and attack with ExtraHop Reveal(x) as it unfolds in real time.