Complete Visibility.
Real-Time Detection.
Guided Investigation.
The cloud may be a force multiplier for business and IT, but for security teams already struggling to manage a sprawling attack surface and a shortage of skilled analysts, public cloud platforms create friction and vulnerabilities. It's time to move past the legacy tools and processes that keep security teams one step behind.
ExtraHop Reveal(x) Cloud is a cloud-native, SaaS-based solution that helps organizations scale their enterprise while effectively managing risk. With inside-the-perimeter threat detection, investigation, and response across Virtual Private Clouds (VPC), workloads, and AWS accounts, security teams can confidently secure their applications and grow their hybrid business.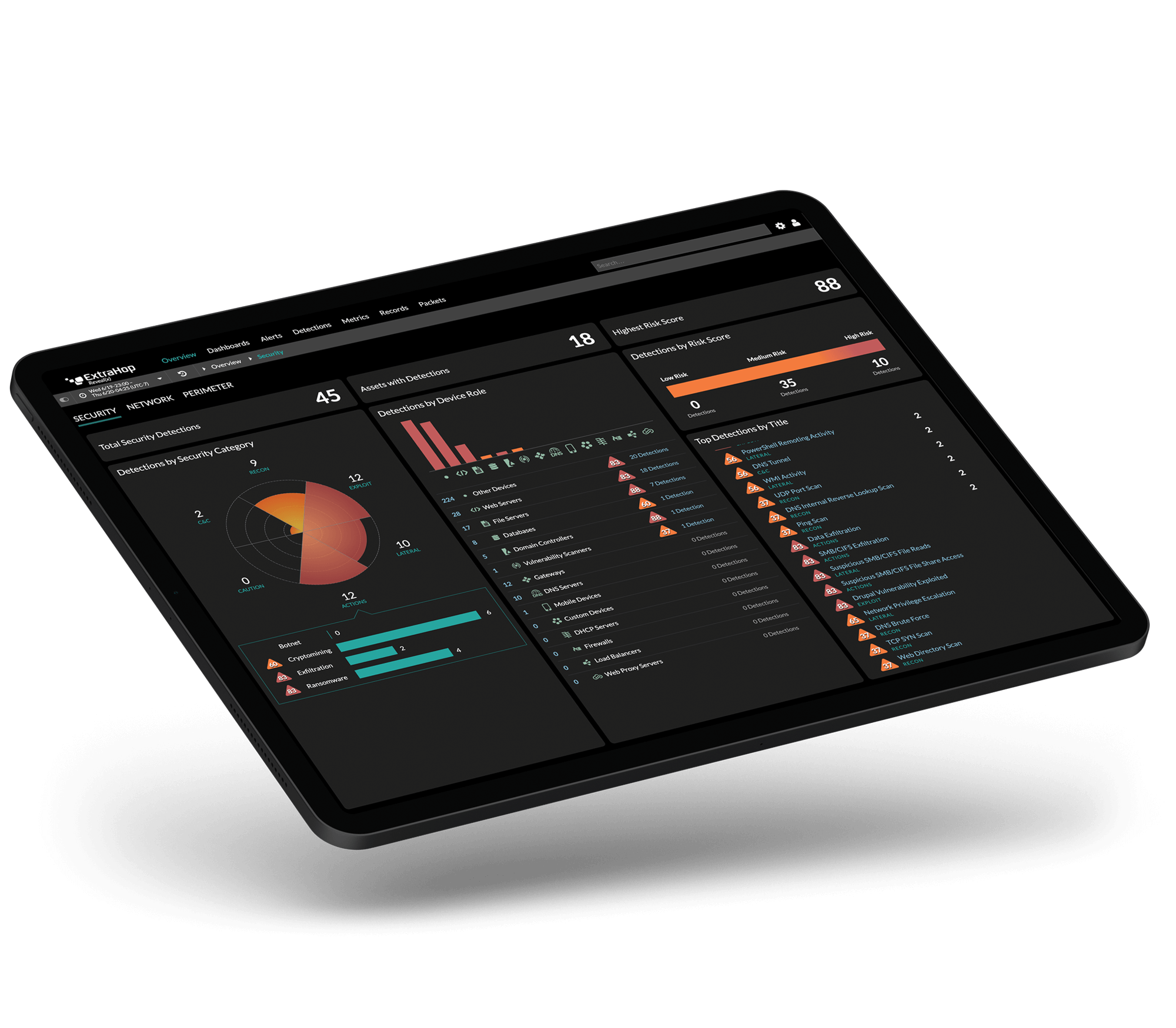 Cloud-Native Security
for the Hybrid Enterprise
---
ExtraHop Reveal(x) Cloud deploys immediately and requires no configuration or operational management. As soon as Reveal(x) Cloud runs in your AWS environment, you'll gain continuous asset discovery and classification, real-time analysis across all workloads and into SSL/TLS encrypted traffic, and threat detection backed by machine learning. Reveal(x) Cloud scales up and down with your business, no hardware or maintenance needed, and leverages Amazon traffic mirroring and VPC peering to give you full visibility into on-premises and cloud infrastructure through a single, intuitive product. Find Reveal(x) Cloud on AWS Marketplace.
Instantly and automatically discover all cloud workloads with zero operational management
Analyze cloud-based application content and payload in real time, with SSL/TLS decryption at scale
Easily investigate threats with ML-driven detections plus integrations with orchestration platforms & more
Rise Above the Noise of Cloud
With Reveal(x) Cloud, ExtraHop is delivering a purpose-built solution designed to enable AWS customers to take full advantage of network traffic for better cloud visibility, detection, and response.
Dave Brown Vice President, EC2 Compute & Networking Services, Amazon Web Services, Inc.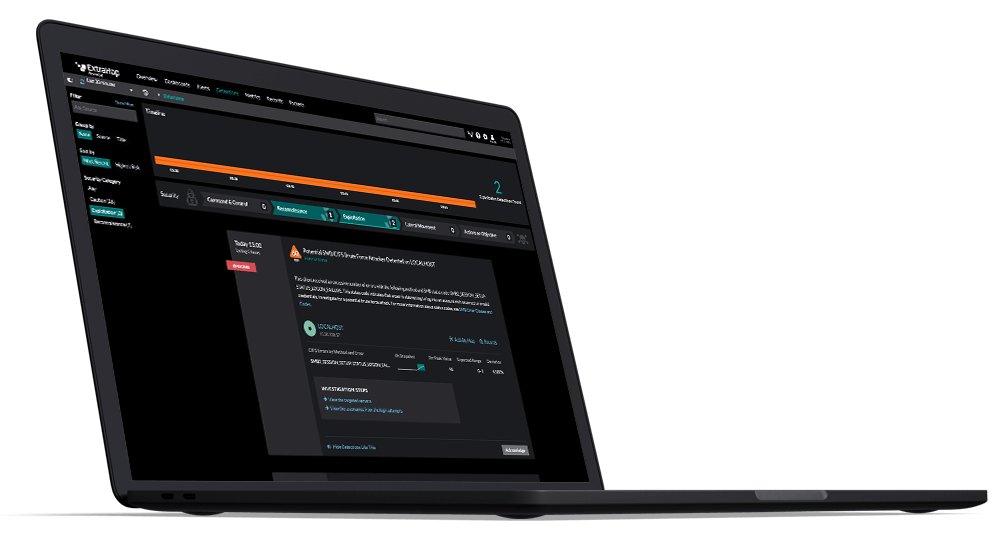 Launch the Demo
Get a feel for how ExtraHop Reveal(x) helps you detect and respond to threats in real time with the live, interactive online demo.