Complete Visibility.
Real-Time Detection.
Intelligent Response.
Eliminate darkspace, reduce dwell time, and get to ground truth in clicks with Reveal(x) Cloud. As a SaaS-based network detection and response (NDR) solution, Reveal(x) Cloud provides 360-degree visibility into traffic traversing Amazon VPCs, machine learning-powered threat detection, fast investigation workflows, and response automation to tackle the toughest Amazon Web Services use cases.
Hygiene & Inventory
Threat Detection
Cloud Migration
Monitoring & Diagnostics
Incident Response
Threat Hunting
Forensic Investigation
Misconfiguration & Insecure APIs
Rise Above the Noise of Cloud
Why Cloud-Native?
Agentless Visibility, Detection, and Response
---
Unlike traditional security tools that focus on the perimeter or rely on agents or logs that create visibility gaps, miss critical threats, and add unnecessary friction to DevOps processes, ExtraHop leverages Amazon VPC Traffic Mirroring to provide agentless, packet-level visibility.
ExtraHop provides two purpose-built solutions that help understand and secure your AWS environment.
Need to secure other environments?
ExtraHop has you covered.
Amazon VPC Traffic Mirroring
Reveal(x) Cloud List Pricing
(1 Year Prepaid Term)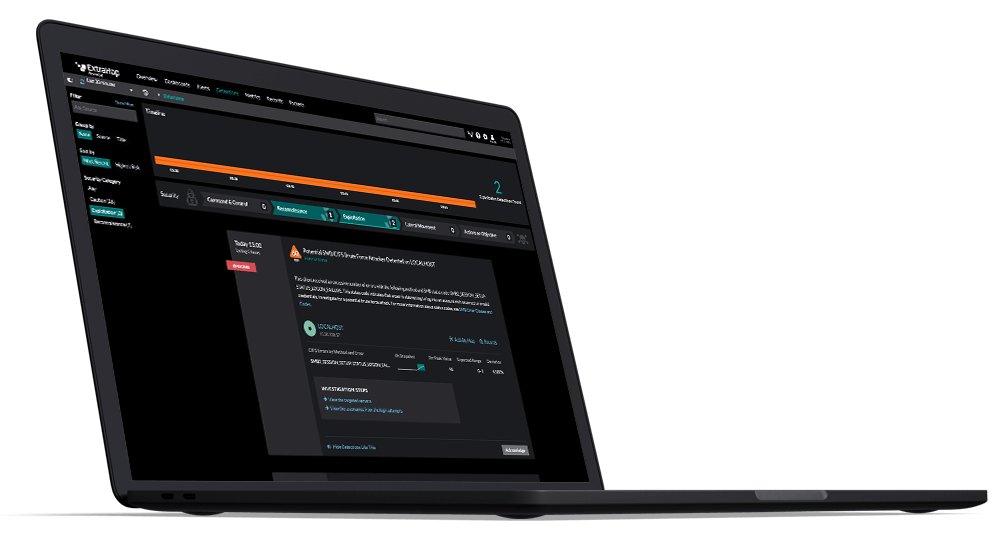 Try Reveal(x) Cloud for Free
Request a 30-day free trial to discover how our SaaS-based solution works in AWS without the complexity of a traditional proof of concept.