Complete Visibility.
Real-Time Detection.
Guided Investigation.
Rising traffic volumes, hybrid infrastructures, and increasingly high encryption standards mean one thing for enterprise security teams: they need help. Help finding signal in the noise, and help knowing — quickly and for certain — how to act on that signal.
ExtraHop Reveal(x), network traffic analysis for the enterprise, provides complete east-west visibility, real-time threat detections backed by machine learning, and guided investigation workflows that simplify detection and response so you can secure your enterprise with confidence and speed. See how Reveal(x) outperforms Darktrace, Vectra, and others.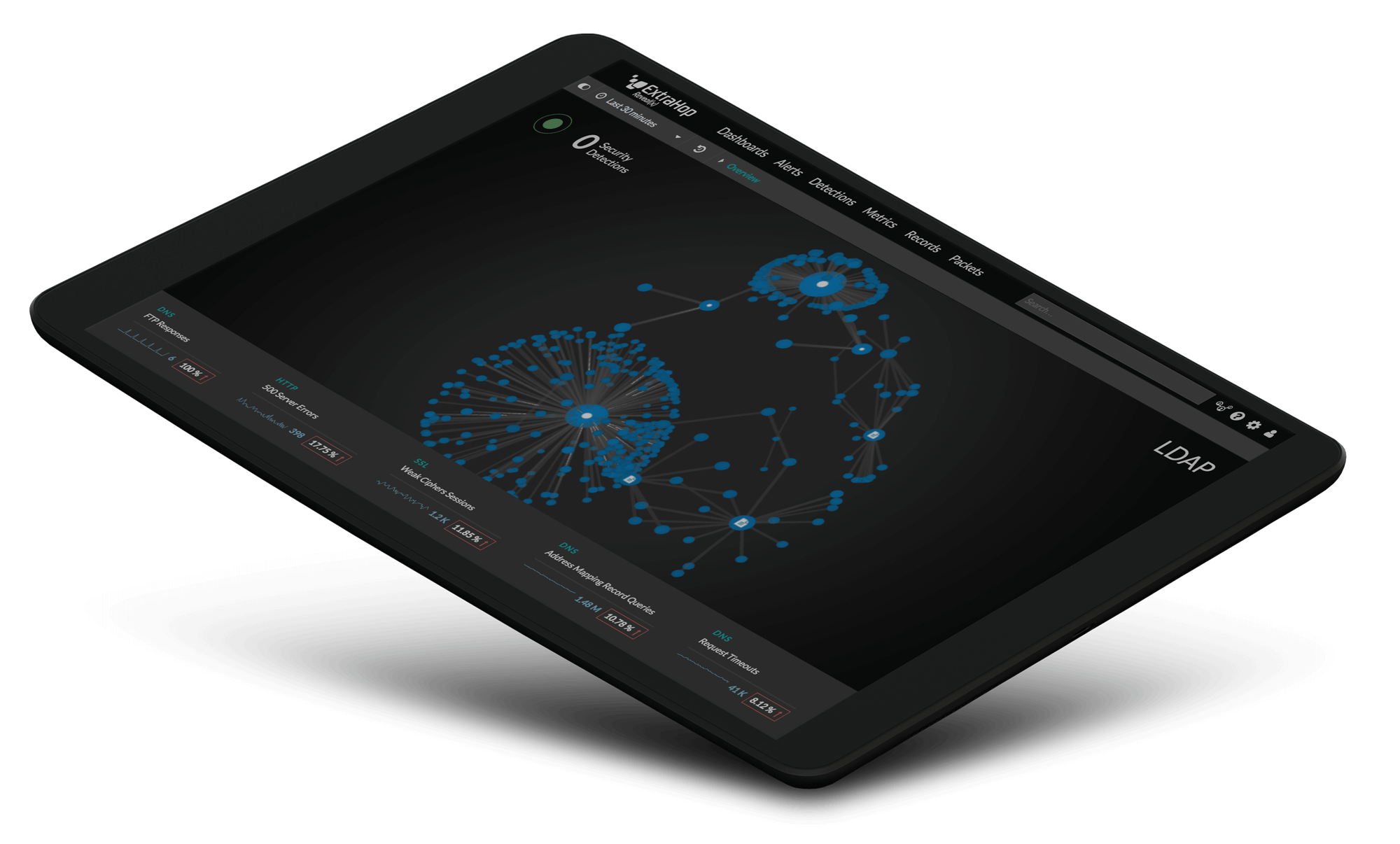 Reveal Threats Inside.
No Darkspace.
---
ExtraHop Reveal(x) uses stream processing to auto-discover and classify every transaction, session, device, and asset in your enterprise at up to 100 Gbps. By decoding and analyzing over 70 enterprise protocols, Reveal(x) extracts more than 4,700 features to train machine learning models and deliver insights with unmatched breadth, accuracy, and focus.
Automatically detect new, rogue, and unmanaged devices so you always know what's active in your network
Comprehensively detect late-stage attack activities using ML-based behavior, rules, and custom triggers
Assess relevant context and evidence in clicks so any analyst can easily resolve incidents with confidence
Without ExtraHop, the investigation would have taken days or weeks, exposing [us] to potentially catastrophic risk. Even the FBI was impressed when they found out how quickly we identified and contained the threat!
Joanne White CIO, Wood County Hospital
Product Review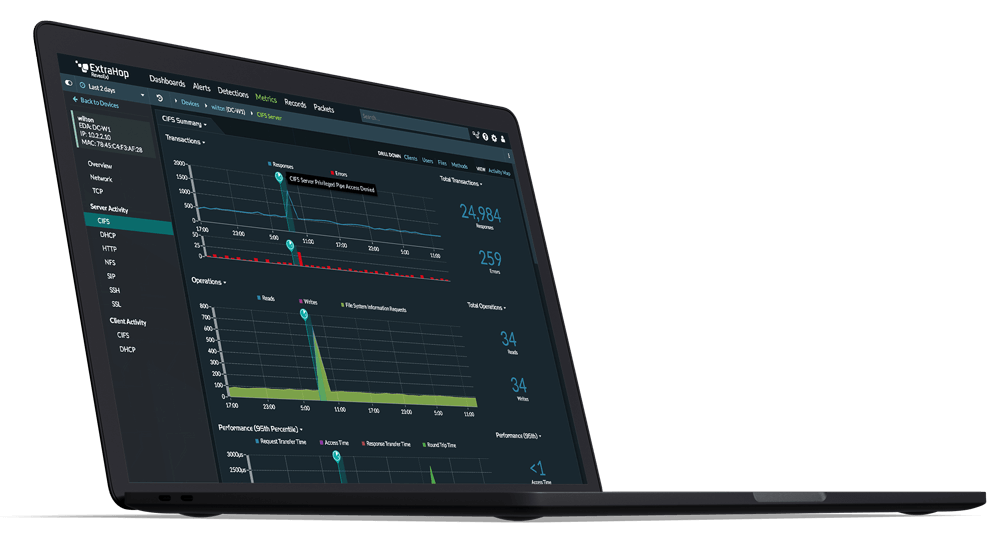 Launch the Demo
Detect and pinpoint data exfiltration, insider threats and more in our live, interactive demo.