Complete Visibility.
Real-Time Detection.
Guided Investigation.
As enterprises scale to support a seamless digital experience despite unprecedented complexity, IT must move from awareness, to understanding, to action faster than ever before. The ExtraHop Performance Platform transforms the network into a comprehensive source of truth that takes you from insight to answers in a matter of seconds.
With enterprise performance analytics powered by machine learning and robust integrations for investigation automation, ExtraHop Performance helps you deliver a world-class customer experience from Core to Edge to Cloud. See how ExtraHop outperforms Riverbed and NetScout.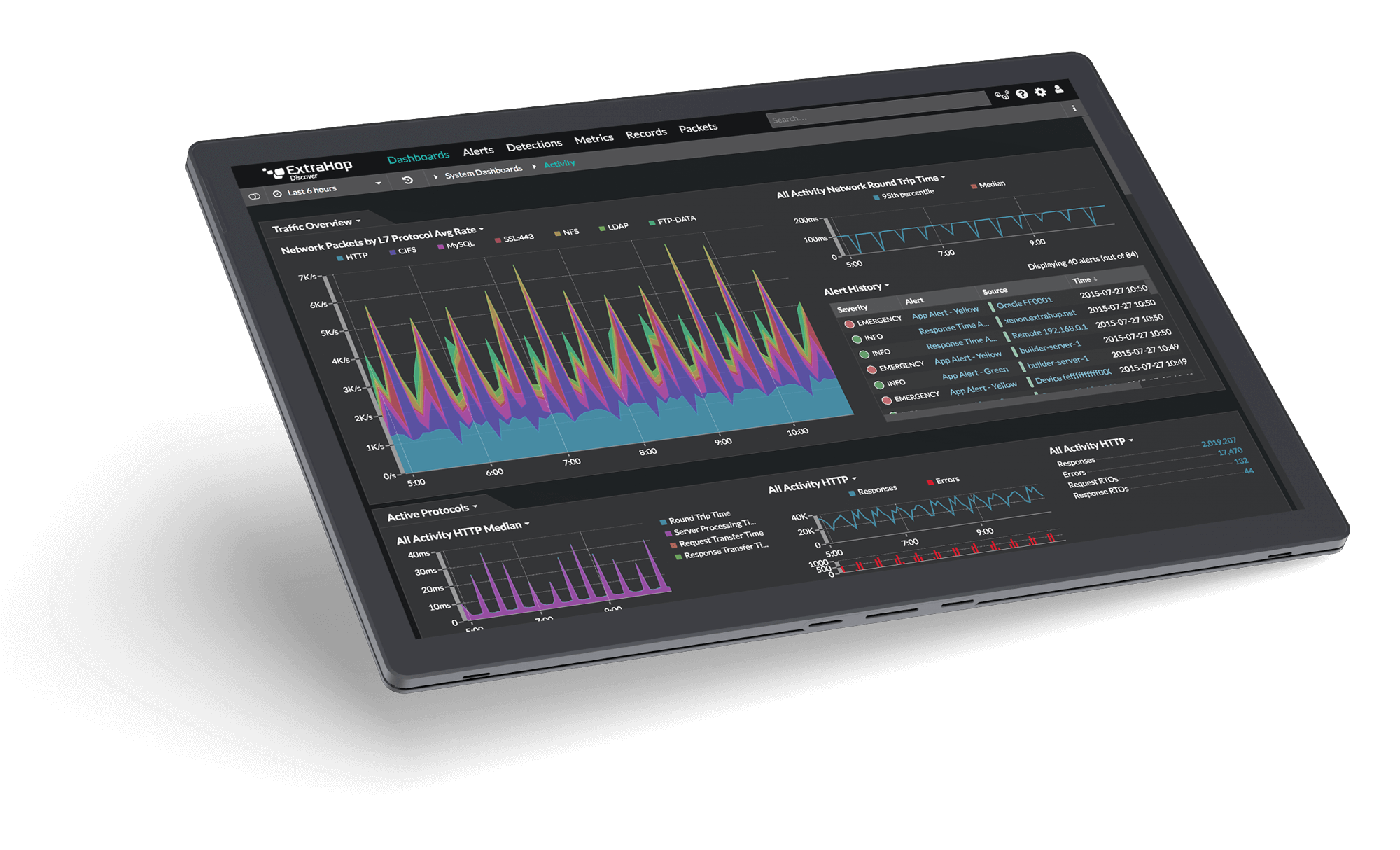 Realize the Potential
of Your Enterprise
---
The ExtraHop Performance Platform provides real-time visibility into everything from database to cloud traffic by securely decoding over 70 enterprise protocols, including SSL/TLS-encrypted sessions, at line rate (100 Gbps). Using stream processing, ExtraHop transforms your network data in flight into structured wire data while machine learning helps you uncover and respond to hidden problems and opportunities with zero impact to performance.
Auto-discover and classify every asset from the data center to the cloud
Detect performance anomalies with machine learning trained on 5,000+ wire data metrics
Pivot from contextualized insights to forensic-level evidence in seconds
Rise Above the Competition
[ExtraHop] provides insight that is critical to delivering a seamless and secure experience for our customers and associates.
David Narayan Distinguished Engineer, The Home Depot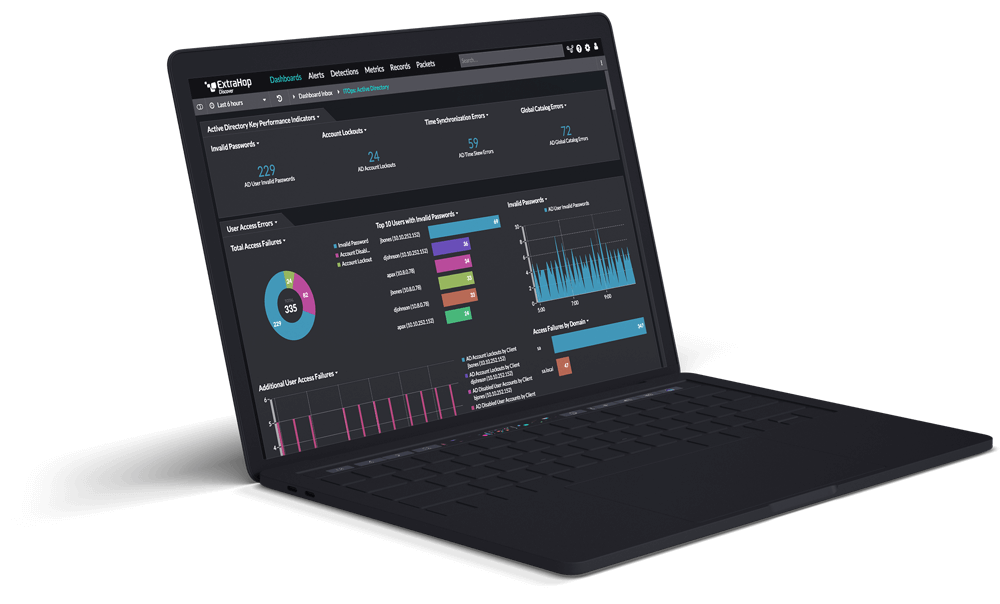 Launch the Demo
Solve network latency, poor web app delivery, and more with our live, interactive demo.