Eliminate Blind Spots.
Detect What Matters.
Clear the Queue Faster.
As enterprises migrate more business-critical applications to the cloud in order to take advantage of greater scale and efficiency, the pressure is on for SOC teams to move security with them. ExtraHop Reveal(x) partners with Microsoft Azure to provide the east-west visibility and deep contextual insights you need to preserve the security of your applications and data no matter where they live.
Reveal(x) combines automated discovery and asset classification with full payload analysis and cloud-based machine learning for threat detection and investigation. By natively integrating with Azure, ExtraHop gives SecOps the power to easily monitor and respond to incidents in the hybrid cloud.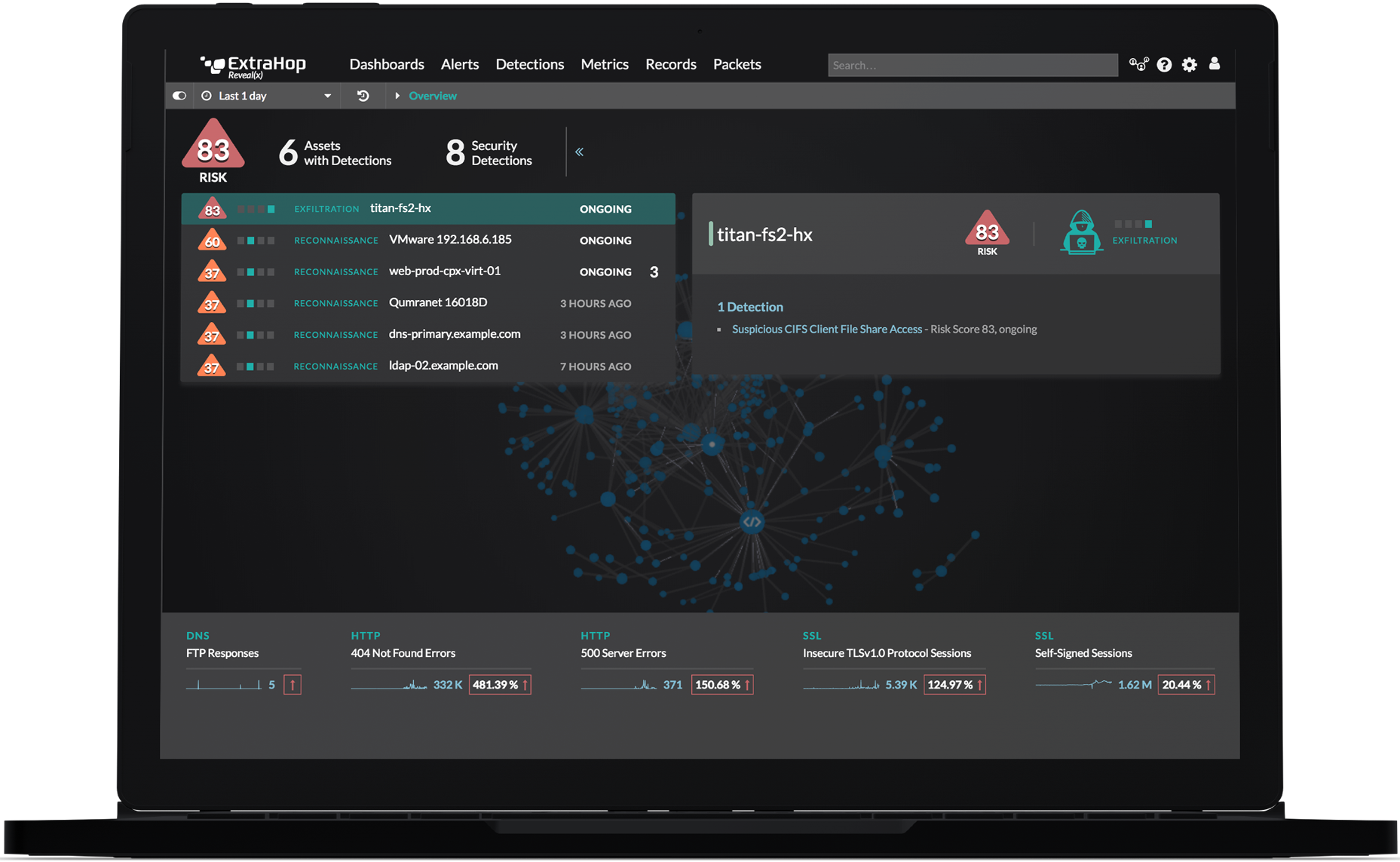 Eliminate Darkspace in the Cloud
Cloud is the future of digital business, but complex architectures and the opportunity for misconfiguration leave you open to potentially catastrophic risk. ExtraHop Reveal(x) for Azure automatically discovers every cloud instance and begins identifying suspicious activity immediately, delivering real-time visibility at cloud scale. By integrating and contextualizing suspicious events into a unified analytics and investigation environment, Reveal(x) helps hybrid security teams respond with confidence and speed.
Auto-discover and classify everything from the data center to the cloud
Detect threats with advanced machine learning and no false positives
Pivot from cloud-specific insights to forensic-level evidence in seconds
Protect Your Assets from East to West
Reveal(x) + the Azure vTAP
Reveal(x) uses Azure's industry-first virtual network tap to take you far beyond flow logs. Unlike any other solution on the market, Reveal(x) analyzes and decodes more than 50 protocols at 10 Gbps of data per virtual appliance—including full support for Azure SQL Databases and Azure Blob Storage protocols. Reveal(x) also decrypts TLS 1.3 and other forms of encryption at line rate, out of band, to give you full visibility without any performance impacts or security risks.
Threats in your cloud environment fall into three primary categories: misconfiguration, malicious data access, and application security. By specifically targeting these categories and integrating real-time wire data detections with Azure Security Center metrics and Structured Threat Information Expression (STIX) data, Reveal(x) helps you prioritize security resources for quick, confident response in the cloud and on the ground.
Azure
Secures the infrastructure
of the cloud
You
Secure the infrastructure
in the cloud
Share the Load
---
While the public cloud offers unmatched opportunity in terms of performance and scale, that freedom is a double-edged sword. The shared responsibility model means that cloud providers like Azure and AWS protect their physical infrastructure, but you're responsible for securing your virtual infrastructure and applications, as well as for identifying and addressing threats within your cloud instances.
That means the unpleasant results of any misconfigurations, encryption failures, or other vulnerabilities above the hypervisor level rest on your shoulders alone. The best way to dial back that stress and reassure your organization that your data will be safe is to invest in full visibility and rapid detection of privilege escalation, rogue instances, and other threats inside the cloud. Learn more about how Reveal(x) supports the Shared Responsibility Model here.
We get the flexibility of the cloud, with the visibility of on-premises deployments. Enabling the business, yet protecting our members. All the good things that information security people aspire to.
Mike Sheward
Senior Director of Information Security, Accolade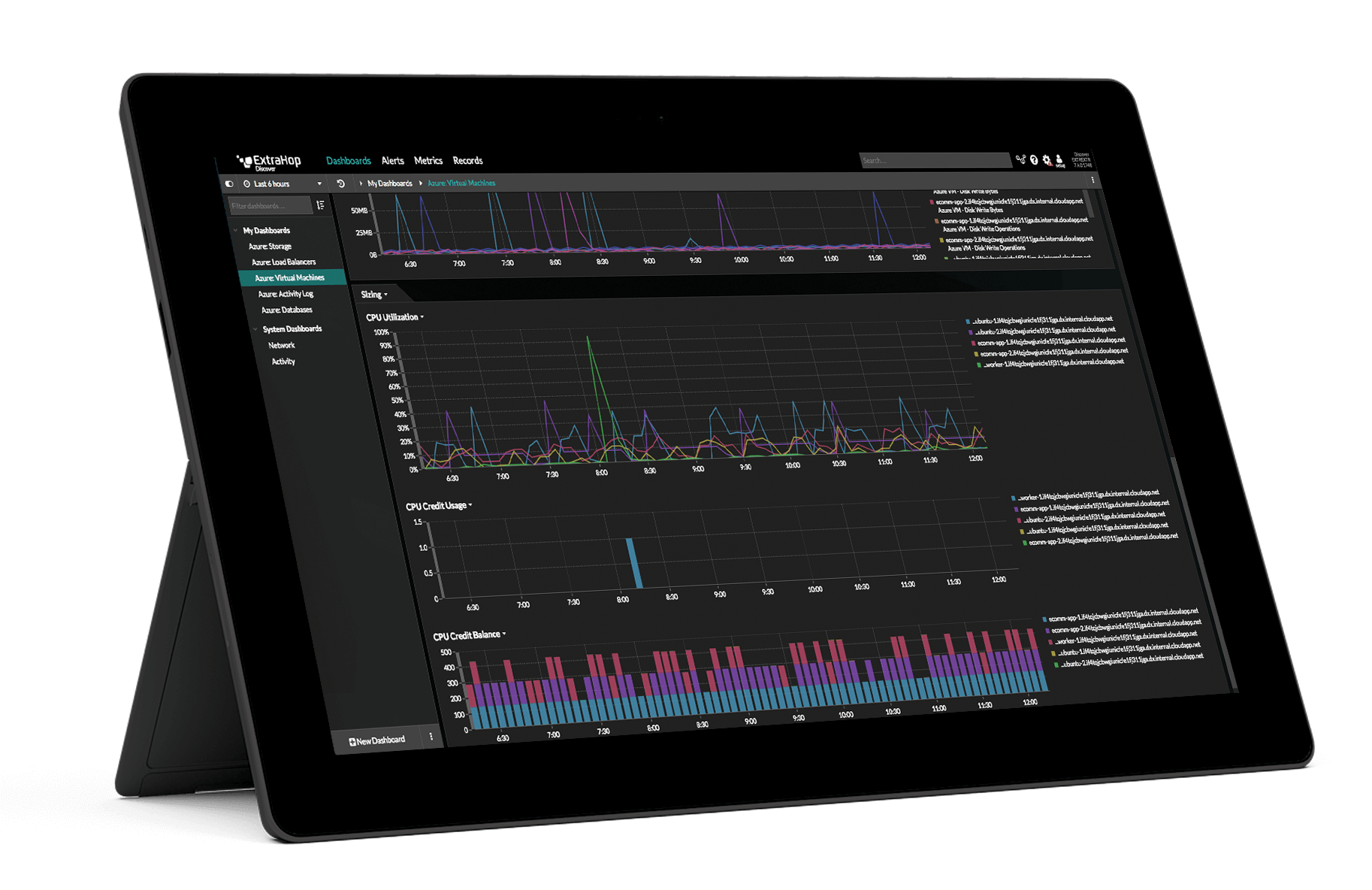 Start the Demo
Stop data exfiltration, insider threats and more with your live interactive demo.