Powerful Solutions
Complementary solutions from Cisco and ExtraHop help you enhance and optimize security policy enforcement, branch-office application performance, and application management on-premises and in the cloud.
The ExtraHop platform delivers instant, accurate insight across the entire application delivery chain by leveraging the network as a real-time data source. Combining application layer visibility and an analytics-first workflow with Cisco systems and analytics allows you to take control of the digital infrastructure like never before.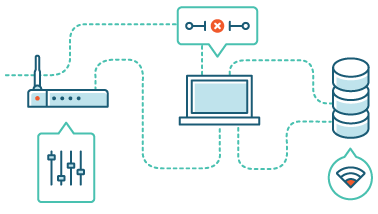 Enhanced Security Policy Enforcement: Cisco Tetration + ExtraHop
ExtraHop integrates with Cisco Tetration to deliver real-time insight from L2 to L7, empowering IT and simplifying zero-trust implementations.
Real-time network traffic analysis helps you develop comprehensive, data-driven security policies and micro-segmentation plans. Machine learning detects anomalous network behavior and automatically triggers enforcement policies, providing all teams with real-time context and visibility across the application delivery chain.
Tetration and ExtraHop combined give you the power to easily, rapidly address the following and more:
---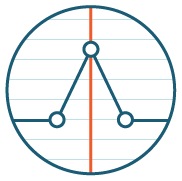 Brute Force Logins
Detect spikes in database traffic and determine whether the traffic spike is due to brute-force login attempts, along with which specific tables are being queried.

Ransomware
Examine CIFS traffic to view specific file extensions, detect ransomware, and automatically tag compromised hosts to stop the spread of the attack.

Expired Certificates
Tetration helps customers identify expired certificates. ExtraHop takes this visibility one step further by identifying the specific server or servers on which the certificate has expired.

Firewall Policies
Immediately and automatically apply appropriate firewall policies to endpoints.

Server and Client Segmentation
Monitor network behavior in real time to seamlessly segment application servers from database servers and external clients.
Application Performance Monitoring for Distributed Environments
The Cisco UCS and UCS-E enable IT organizations to cost-effectively run mission-critical applications and core services at the branch office while centralizing other corporate applications in the datacenter. ExtraHop delivers real-time analytics across the application delivery chain, helping IT teams effectively monitor and manage the performance of the virtualized applications running on the Cisco UCS and UCS-E.
.
Deployed as a virtual appliance to the Services-Ready Engine (SRE) module of the second-generation Cisco Integrated Services Router (ISR G2), the EH1000v offers significant benefits to IT teams:
---

Simple Deployment
Discovers and classifies devices and applications automatically with no configuration required

Complete Application Visibility
Complements datacenter-based ExtraHop deployments for comprehensive visibility into application performance

Continuous, Real-Time Monitoring
Monitors all transactions at up to 100Gbps and extracts relevant health and performance metrics for the network, web, VDI, database, and storage tiers

Proactive Early Warning
Sends automatic trend-based alerts for anomalous application performance behavior
Monitoring Branch-Office VDI Performance on Cisco UCS
For IT organizations running Citrix-based virtual desktop infrastructure (VDI) with the Cisco UCS and UCS-E platform, the ExtraHop system provides real-time insight into end-user experience in the branch office. Verified as Citrix Ready for Citrix XenDesktop and XenApp, the ExtraHop system analyzes ICA transactions as they pass over the network and extracts valuable health and performance metrics. Read about the ExtraHop and Citrix technology partnership.
Cisco Overview
Cisco is the worldwide leader in networking that transforms how people connect, communicate, and collaborate. The Cisco Unified Computing System Express is a converged computing, virtualization, and networking platform for hosting essential infrastructure services and mission-critical business applications in the lean branch office.