ExtraHop Reveal(x) security analytics uses real-time stream processing to auto-discover and classify every transaction, flow, session, device, and asset in your enterprise, transforming your network into a powerful source of security insights backed by machine learning for threat detection and investigation automation.
Reveal(x) integrates with key security platforms like Phantom and Splunk to give you the richest context, the fastest forensics, and the smartest workflow. Here's what those buzzwords mean in the real world.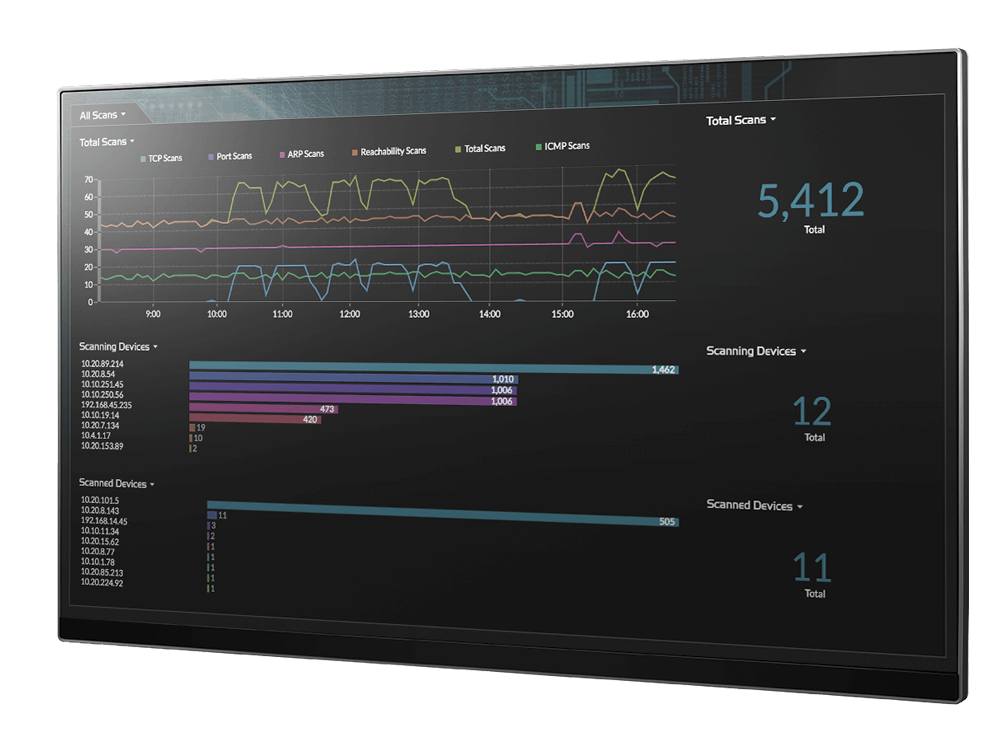 Your ExtraHop Reveal(x) Arsenal
Full Internal Visibility
Real-time stream processing delivers instant, dynamic visibility into your applications, datastores, and users. A strong security posture requires good perimeter defenses as well as the ability to spot threats moving through east-west and encrypted traffic. Only Reveal(x) delivers that visibility in real time.
AI & Behavioral Analytics
Reveal(x) automatically discovers, classifies, and maps every asset in your environment while AI helps you silence the alert cannon by focusing the deepest behavioral analytics on your most critical assets. See everything, but prioritize investigations into threats that put your business at the most risk.
Automated Investigation
Automating detection and prioritization shaves hours or days off your investigation process. Integrate with SIEM and other tools to automate threat response workflows based on anomalies—e.g. when Reveal(x) detects ransomware, automatically quarantine infected systems while your team goes hunting.
AI for Cyber Security
Not all machine learning is created equal. Only with the right data source can it truly be successful, and for Security Analytics, the best and only qualified data source is the network itself. Wire data is the most granular, comprehensive source of visibility for security programs—and the only way you'll stay ahead of increasingly sophisticated threats in your east-west traffic.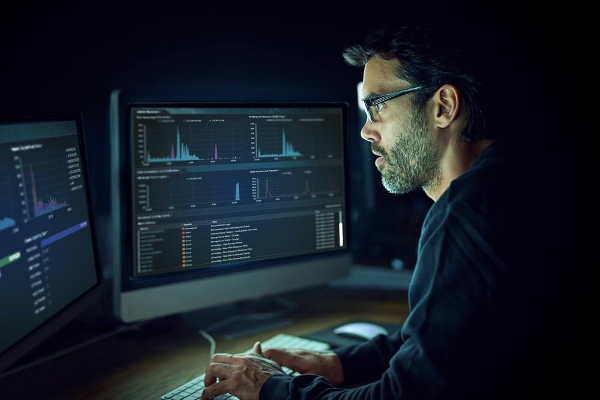 Detect. Prioritize. Go Hunting.
Eliminate alert fatigue and expand the SOC team's capabilities with machine-assisted detection and prioritization.
Automatically detect anomalous events, identify risky behavior, and spot suspicious activity, even without flagged events or signatures.
Conduct analytics and even forensics on threats before the damage is done, to reduce dwell time of threats in the network and minimize the risk of serious damage.
Gain rich context and forensic detail around all anomalous behavior, to simplify the prioritization of critical assets.
With Addy, we have the data we need to take decisive action... It truly allows us to cut through the noise to focus on what's critical.
Corporate Infrastructure Manager
Large E-Commerce Company
Integrate. Orchestrate. Automate. Win.
All successful security programs rely on integration and automation. A suite of tools that works together seamlessly is the only way to win. ExtraHop integrates with SIEMS and other security platforms right out of the box, so that every security platform can benefit from comprehensive, real-time wire data insights.
Detect anomalous behavior and suspicious traffic patterns with no manual configuration
Automate intelligent firewall and Network Access Control (NAC) actions with a REST API
Scan, discover, and map all assets on your network, including IoT devices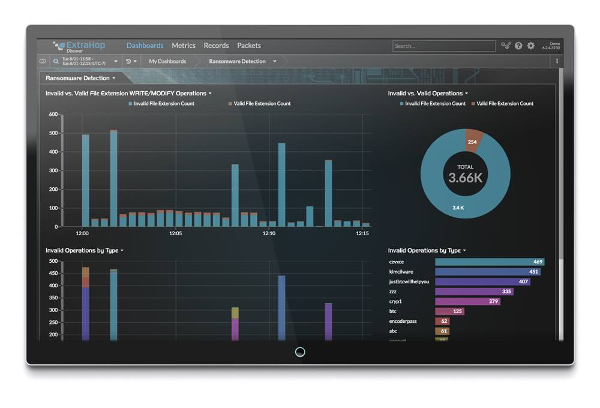 Network Security Analytics in Action
For EHR provider Practice Fusion, ensuring the security of their application and the data it contains is critical. Senior Network Engineer Alan Shortz and his team use ExtraHop to track the use of industry standard protocols and cipher suites across devices as well as integration partners to ensure they are maintaining the highest security standards. The team also uses the ExtraHop platform's network traffic analysis to identify security incidents like Shellshock in their environment before they can turn into costly breaches.
Not only does ExtraHop allow us to see and alert on [suspicious] activity as it happens, we have the data we need to drill down to the source, get the answer, and protect our assets.
Mike Sheward
Principal Security Architect
Accolade