Secure cloud workloads and automatically stop threats up to 84% faster in your hybrid environment and Azure cloud.
Overview
ExtraHop integrates directly with Microsoft Azure, Sentinel, Windows Defender ATP, and Microsoft 365 to provide complete visibility, real-time detection, and automated threat response across Azure, hybrid, multi-cloud, and SaaS environments.
ExtraHop Reveal(x) for Microsoft Azure, Sentinel, and Defender
ExtraHop partners closely with Microsoft Azure to provide complete visibility into Azure environments, integrating with Azure's announced Virtual Network TAP for a raw traffic feed, and with Azure Sentinel and Windows Defender ATP for complete, unified visibility and automated response to security threats in your Azure and hybrid Windows environments.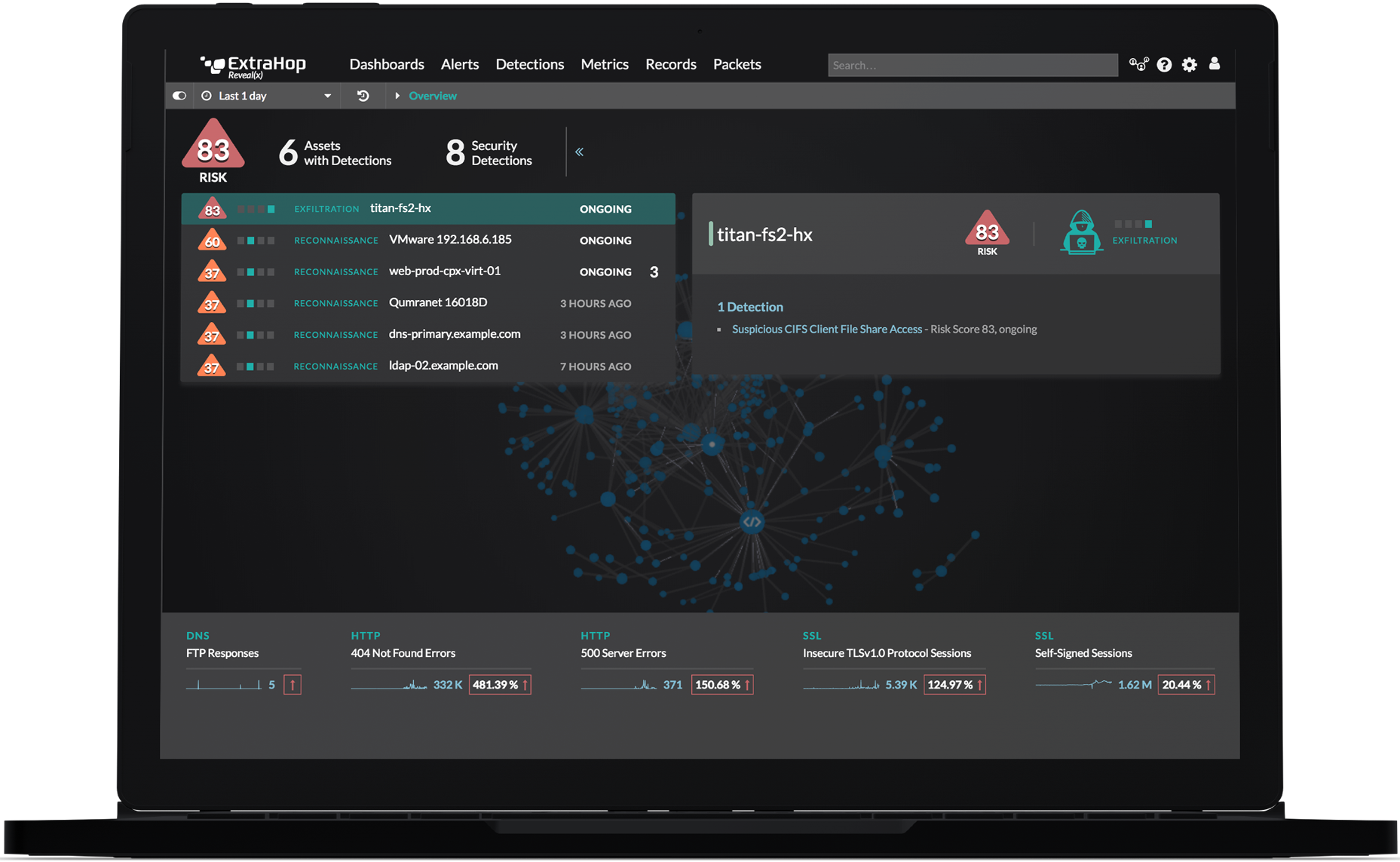 Key Features
Real-time visibility in the cloud
Seamless security analytics
Automated investigation & response
ExtraHop immediately transforms cloud traffic from Azure into a powerful source of threat detection and investigation. We now have the power to secure our cloud workloads exactly as we do our on-prem applications.
Daniel Howard
VP of Information Technology, International Cruise & Excursions
Unprecedented Visibility for Microsoft Infrastructures
ExtraHop Reveal(x) provides out-of-the-box situational intelligence across both packaged and custom developed Microsoft applications in a single, unified solution.
Automatically discover and classify all assets and dependencies
Automatically detect security threats and performance issues, with full context, instant access to forensic detail, and automated quarantining of severe threats via Defender ATP.
Immediately answer questions about Active Directory, SQL Server clusters, DNS Sharepoint, and more.
Detect and respond to risky user behavior across Microsoft 365 and the rest of your hybrid enterprise in a single, streamlined interface.