Overview
ExtraHop partners with Microsoft to give you real-time visibility and definitive insights across all Microsoft technologies, while ExtraHop Reveal(x) for Azure creates a unified analytics and investigation environment for the cloud: a one-stop shop where SOC analysts can easily track inventory, audit configurations, and pivot from high fidelity insights to packet-level forensic evidence in seconds.
ExtraHop Reveal(x) for Microsoft Azure
ExtraHop partners closely with Microsoft Azure to natively integrate with the first-ever Virtual Network TAP. This allows ExtraHop Reveal(x) to analyze and decode more than 50 protocols at 10 Gbps of data per virtual appliance so you can access rich details and context in the cloud. Machine learning guided by over 4,600 wire data metrics gives you rich, high-fidelity insights that empower analysts of all levels to act with confidence and speed.
Reveal(x) offers full support for Azure SQL Databases and Azure Blob Storage protocols, as well as integrating wire data detections with Azure Security Center metrics and Structured Threat Information Expression (STIX) data. By specifically targeting the top threat categories in cloud environments—misconfiguration, malicious data access, and application security—Reveal(x) for Azure helps enterprises scale in the cloud without compromising security.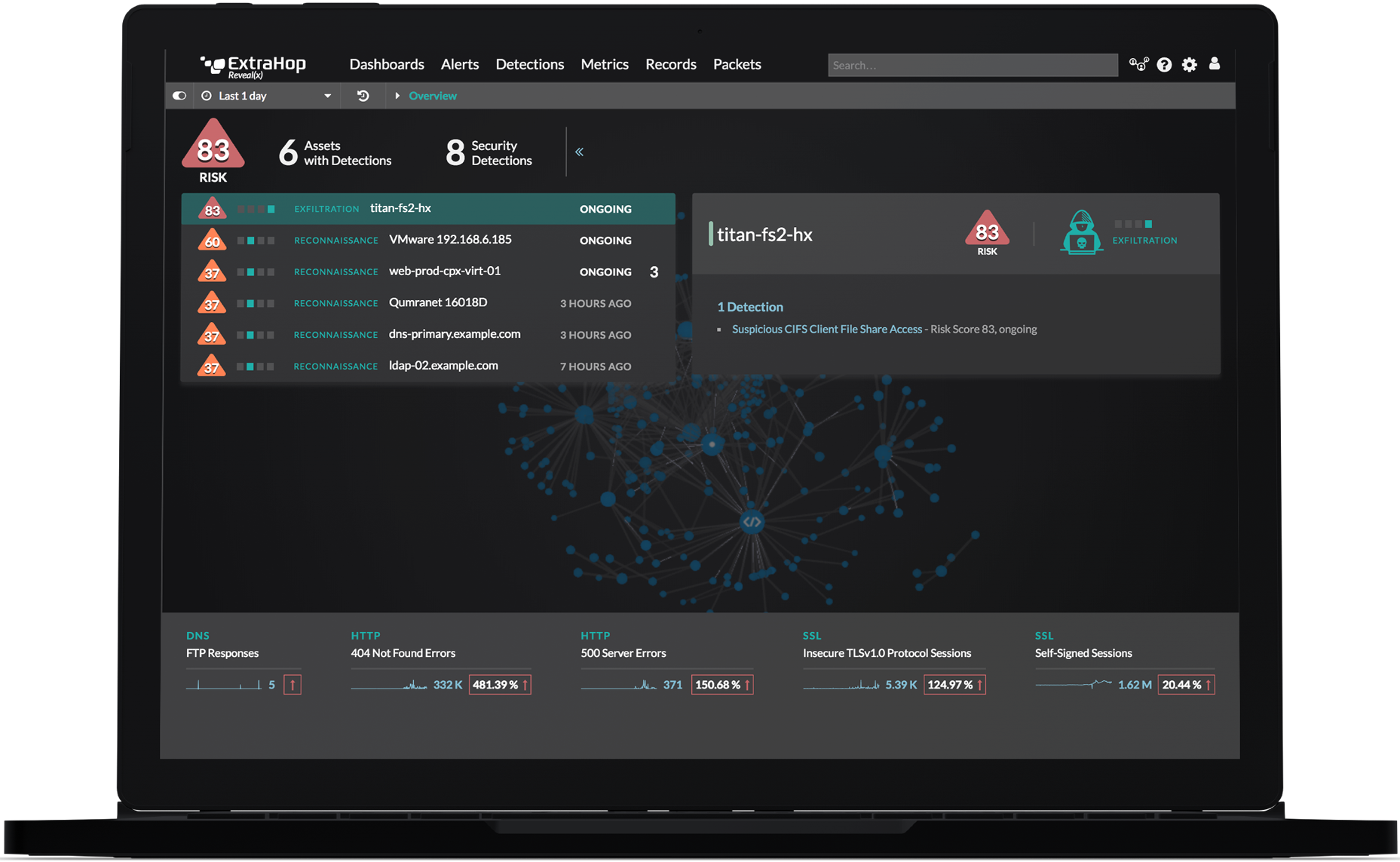 Key Features
Real-time visibility in the cloud
Seamless security analytics
Automated investigation & response
ExtraHop immediately transforms cloud traffic from Azure into a powerful source of threat detection and investigation. We now have the power to secure our cloud workloads exactly as we do our on-prem applications.
Daniel Howard
VP of Information Technology, International Cruise & Excursions
Unprecedented Visibility for Microsoft Infrastructures
ExtraHop provides out-of-the-box situational intelligence across both packaged and custom-developed Microsoft applications in a single, unified solution:
Automatically discover and classify all assets with live activity maps of all dependencies
Automatically detect performance issues and threats with full context and instant access to transaction-level details
Immediately answer questions about Active Directory, SQL Server clusters, DNS, SharePoint, and more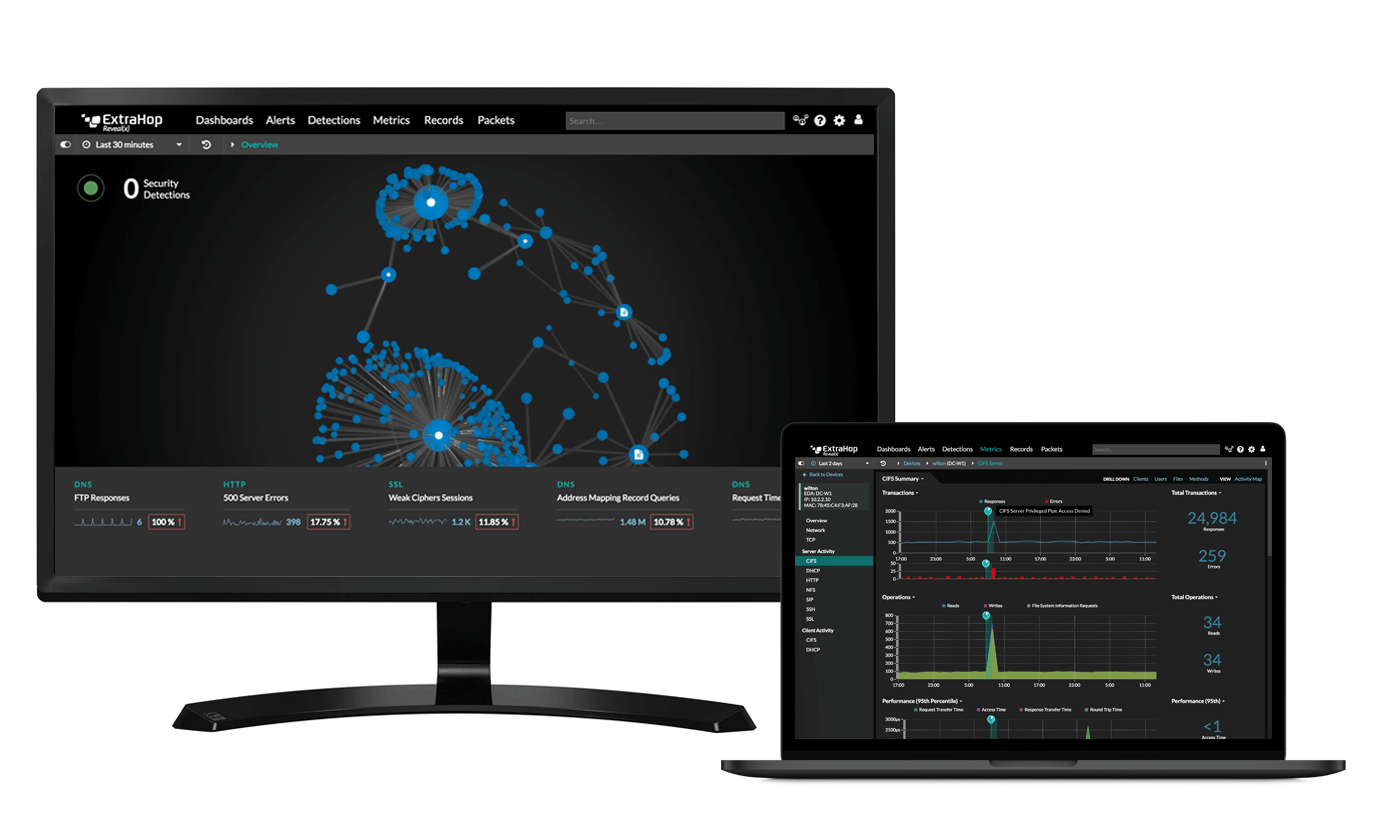 Start the Demo
Stop data exfiltration, insider threats, and more with the full product demo.
Start Demo