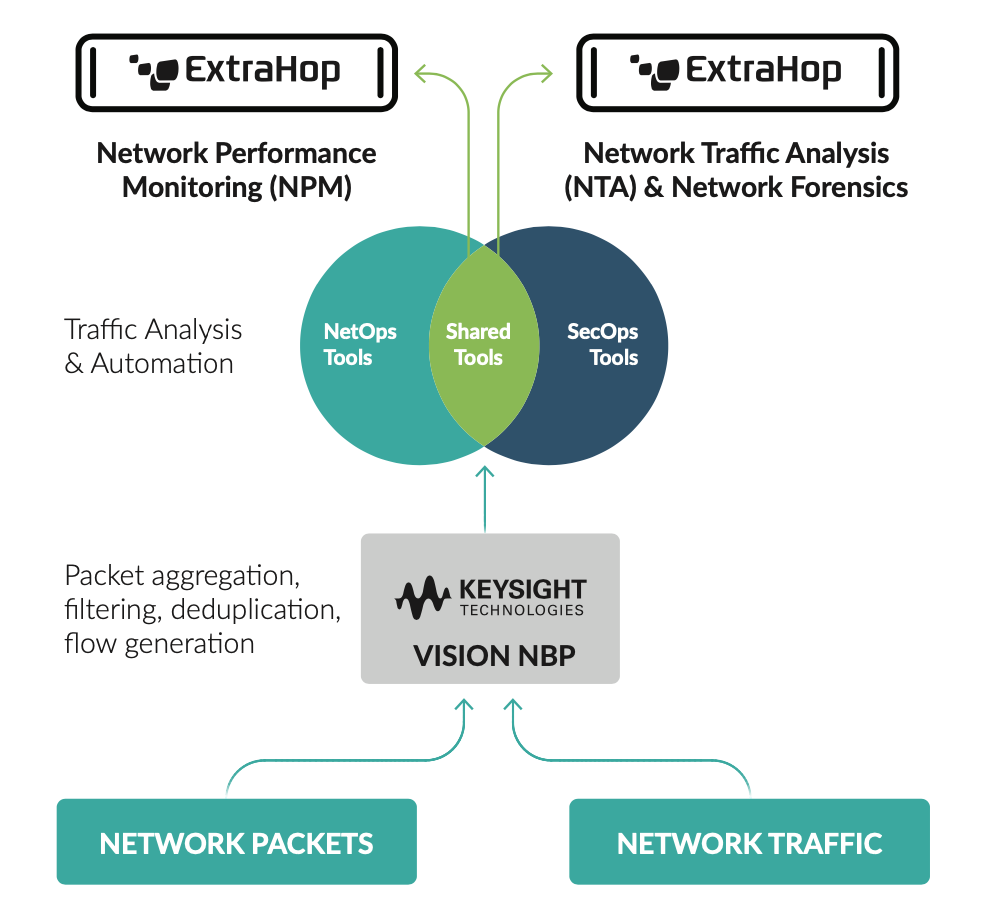 Overview
The ExtraHop platform works with Ixia to unlock full visibility into east-west traffic from on-premises and cloud networks. The Ixia Net Tool Optimizer empowers data center and security teams to dynamically direct traffic to various monitoring solutions based on changes in the network. By combining real-time analytics and machine learning from ExtraHop with Ixia's network visibility solution, IT Operations and SecOps teams gain fast, accurate answers about security and performance for the hybrid enterprise.
Simplify your data center monitoring strategy
Ixia network visibility solutions complement ExtraHop by ensuring efficient access to packet-level network and cloud traffic while ExtraHop leverages best-of-breed analytics and machine learning anomaly detection to enable rapid investigation and root-cause analysis. ExtraHop Reveal(x), network traffic analysis for the enterprise, works with Ixia to help SecOps teams detect, investigate, and respond to threats in just a few clicks.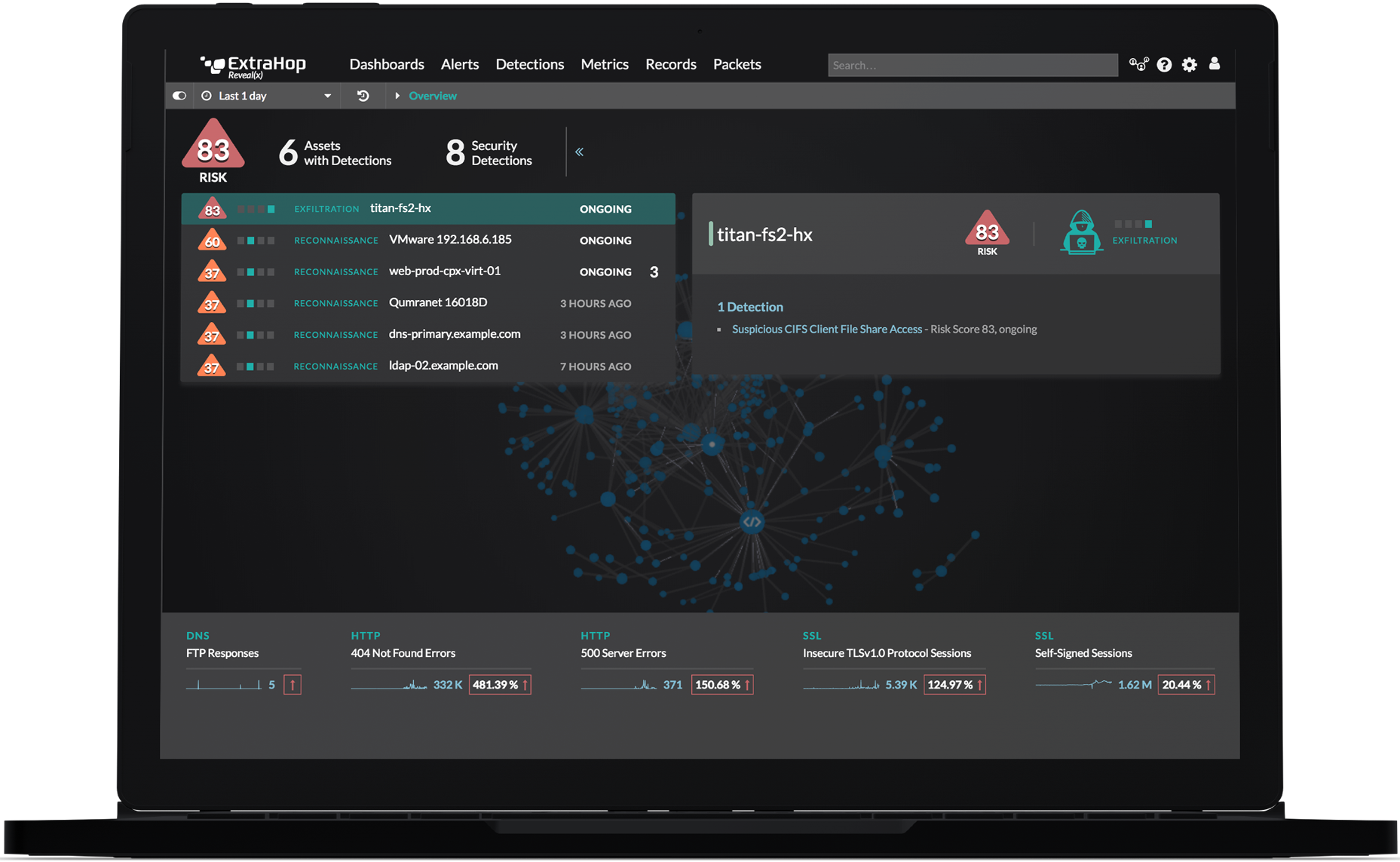 Key Features
Auto-discover and classify everything at 100 Gbps
Use machine learning for accelerated, precise detection
Access packet contents for rapid forensic analysis
Ixia, together with ExtraHop helps not only enforce key SLA metrics, but it also helps better manage traffic from network access points to any tool on the network and reduce MTTR by up to 60%.
John Delfeld
VP of Marketing, Ixia
Reduce Risk and Scale Your Security Operations
Ixia's Vision series of NPBs aggregates and directs traffic from multiple network access points such as taps and SPAN ports to ExtraHop for analysis. With this packet-level visibility across the hybrid enterprise, IT Operations and SecOps teams gain the following:
Reliable, zero-loss packet processing

Filtering of duplicate packets and other traffic not needed for analysis to optimize resource consumption, throughput, and storage capacity

User interface and Dynamic Filter Compiler renowned for easy operation and automated definition of rules

SSL decryption to help detect hidden threats

Full visibility across on-premise data centers, private and public clouds (AWS, Microsoft Azure, Google)

With Ixia and ExtraHop combined, you'll reduce risk and promote scalable operation and cost-effective expansion of your monitoring and security infrastructure.