ExtraHop brings visibility and control to Cerner environments so healthcare organizations can focus on what matters: patient care.
Overview
ExtraHop combines real-time IT analytics with Cerner's healthcare workflow expertise in order to deliver comprehensive, fully integrated visibility across Citrix, Cisco, VMware and more. With real-time visibility into east-west traffic and machine learning for investigation automation, you can resolve service disruptions in minutes and reduce time to detect security breaches by up to 95%.
ExtraHop & Cerner: The Real-Time Health System
ExtraHop and Cerner give you the ability to graphically map out the communications and data flows among all assets across your organization. See in real time all of your medical devices, applications, user devices and even non-managed personal devices to gain insight into how your clinical workflows are performing and being utilized.
ExtraHop provides healthcare organizations with visibility into their clinical communications and data-flows, ensuring clinical workflows are optimized for performance and security. Together, the added visibility and control provided by ExtraHop combined with Cerner Network Assurance allows healthcare organizations to rest assured that their environments are performing well and security is under control.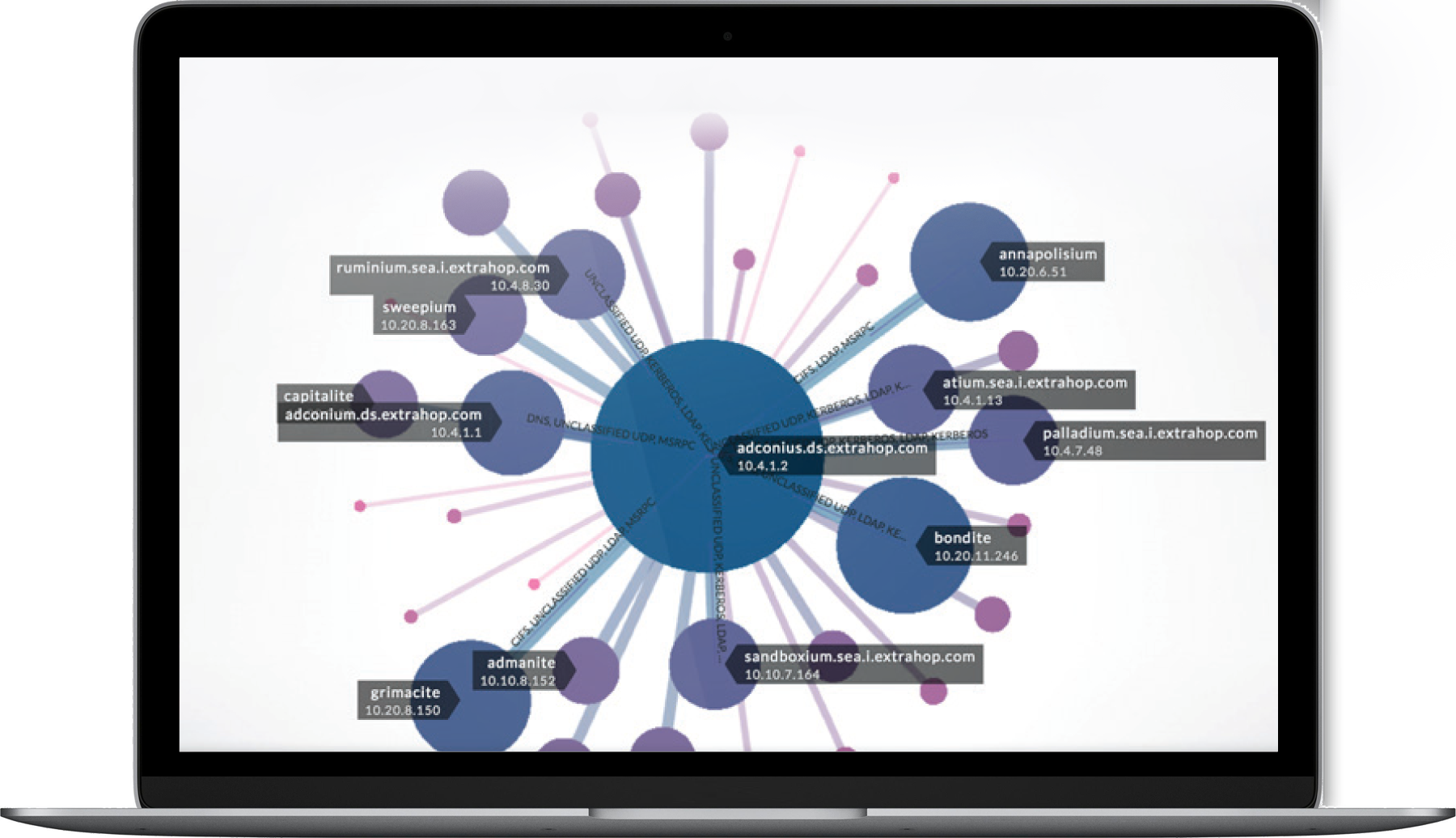 Key Features
Auto-discover and classify all assets
Respond to problems in real time
Secure cloud, on-premise, and hybrid environments
ExtraHop allows us to monitor everything that touches the network … We can fire [it] up and figure out what's going on, whether it's a drug pump or a database.
David Higginson
CIO, Phoenix Children's Hospital
Moving From Volume to Value
ExtraHop and Cerner work together to help you meet increasingly complex regulatory challenges, end-user demands, security threats, and competition for IT talent.
With an intuitive, dynamic view of your entire environment and an analytics-first workflow, you'll be able to answer questions quickly and definitively:
Map all dependent systems to reduce risk of service disruption

Assure the security of HL7 interfaces

Monitor VDI performance, EHR applications, and SaaS applications in a single UI

And much more!