We get a ton of questions about how to use the MITRE ATT&CK Framework across hybrid environments. The framework has rapidly gained traction among enterprises striving to improve their security posture in a structured, intentional way. As these same enterprises migrate to the cloud, they naturally want to maintain the detection coverage and overall security visibility they've worked so hard for in their on-premises environments.
This webinar answers some of the fundamental questions about how to use ATT&CK as the basis for discovering visibility gaps in enterprise security, especially as new attack surface is exposed during cloud migrations.
The webcast features world-class experts on MITRE ATT&CK, including Blake Strom, ATT&CK Lead at MITRE, Vince Stross, Principle Engineer at ExtraHop, and Chip Wagner of IBM, moderated by Brandon Dunlap.
These experts discuss critical topics such as:
How MITRE ATT&CK for cloud gathers and vets their threat information from the security community at large.
How network detection and response technologies enable greater MITRE ATT&CK Coverage in cloud and hybrid environments.
How to separate signal from noise in growing, dynamic environments to retain threat detection coverage.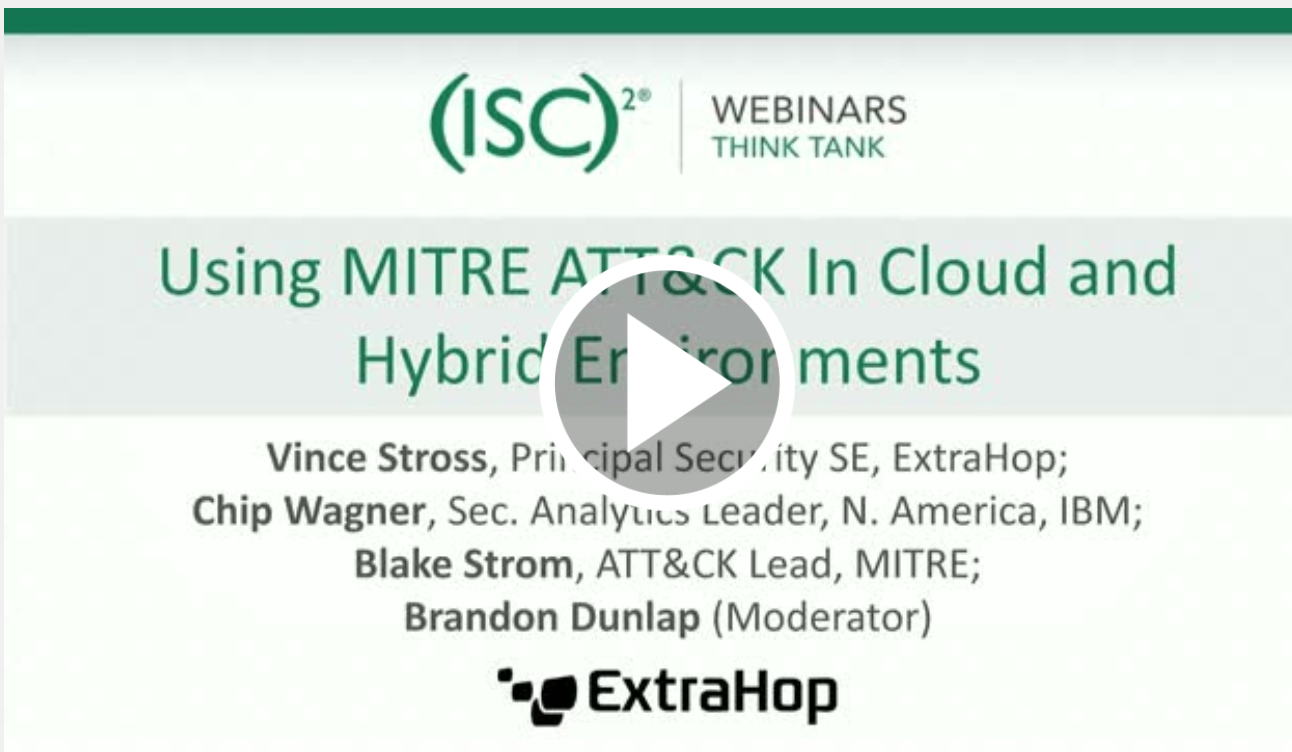 Click to Watch the Webinar