I've been having some great conversations with CIOs at the ExtraHop booths at HIMSS 2016 (main booth #12350 and at the Citrix booth #10528). The two hottest topics have been protecting against ransomware and Citrix monitoring.
Through these conversations, a painful truth has emerged: Many CIOs do not have the Citrix visibility they need, and they're very worried about that fact.
It is not that surprising that Citrix monitoring is such a big concern for healthcare CIOs, since their clinicians rely on Citrix to access their essential data and applications to deliver reliable patient care.
The CIOs we've met at HIMSS have a love/hate relationship with their Citrix environments. They know how critical Citrix is to their IT operations, but often find it being blamed for everything from slow login times to application misbehavior. In reality, any number of factors can impact Citrix performance, and the best way to stop these issues from occurring is taking a holistic view of the Citrix environment, the users, and the underlying architecture.
Citrix Visibility Issues? You're Not Alone.
One of our favorite stories to tell is about a hospital that was having extremely slow Citrix logins that turned out to be caused by a single doctor who had unknowingly loaded 2GB of family vacation photos onto his roaming profile. As I've repeatedly told this story and showed our live online demo of this scenario at HIMSS, two things have caught me by surprise:
This story sounds made up. How could a single user slow down a whole hospital's Citrix login times so much? And yet, it happened! This is a true story that happened to an ExtraHop customer.
More than one CIO, upon seeing this scenario, has told me "I have that exact problem."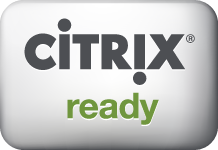 The reality is this: most of the tools healthcare organizations are using today to monitor their systems don't give enough visibility across the Citrix delivery chain. Those blind spots are where technical issues are allowed to fester and ultimately disrupt services and damaging the patient experience. ExtraHop provides this crucial visibility, and is verified Citrix Ready.
In a modern hospital there is no room for poor performance. Every user must have continuous access to these life saving technologies in order to do their job. In just 5 minutes many of these CIOs were able to see just how easy it is to gain the insights from the power of their network and be in a position to go from reactive troubleshooting to proactive management of their Citrix environment.
We're at HIMSS through tomorrow and I invite you all to stop by if you're at the show. If you're in a different industry or not attending the show I'd invite you to try the online demo for yourself and learn how ExtraHop can put you in control of your Citrix environment.