Today we're launching ExtraHop 6.0, which introduces a new appliance and workflow that makes it possible to go from high level metrics to the exact flows and packets you need in just a few clicks. Check out our hub page on the ExtraHop Trace Workflow to see exactly how it works.
Along with our new appliance, we've made our existing platform more versatile and robust in 6.0, and I wanted to give you a way to easily and quickly find documentation on how to get up and running!
Product Documentation
Our 6.0 release notes provide a comprehensive list of new features, enhancements, and fixes for each appliance with links to the most relevant documentation, but here are some quick links to our most exciting new features:
Trace appliance and Packets
NetFlow and Flow Networks
ExtraHop Web UI
Documentation Website Updates
We also made some changes to our documentation website, to make it even easier for you to find what you need.
We added links from the top navigation, so you can hover over a category (like Administer) and see all of the documentation that is available in that section.
We added a sitemap that provides you with a list of all of our current guides, so you can scan our inventory quickly.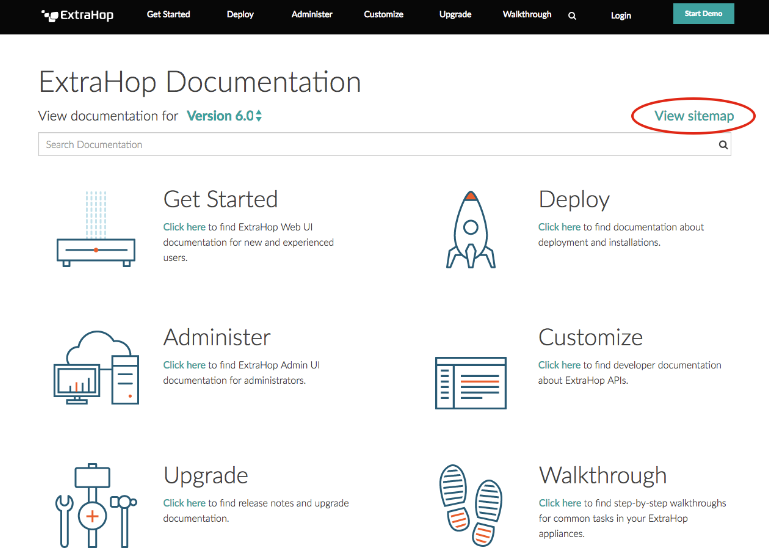 We added a new top level category for our Walkthroughs, which guide you step-by-step through a use-case procedure so that you can learn about a key ExtraHop feature or functionality, such as: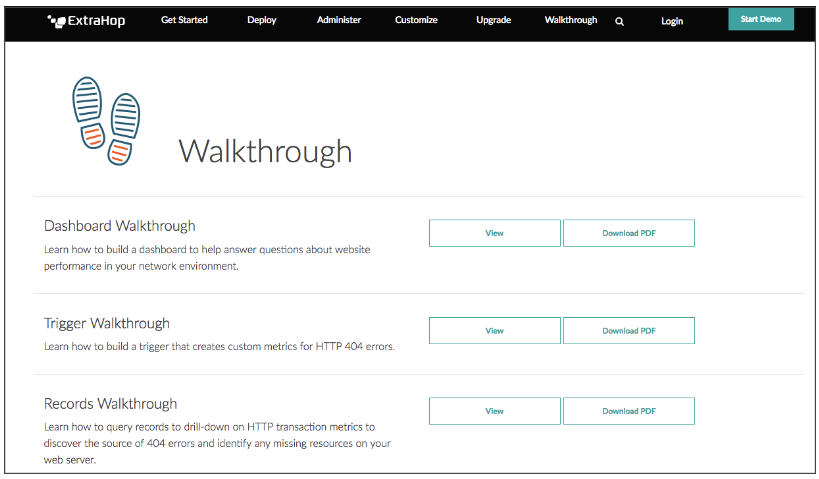 Visit our Customer Community to upgrade to ExtraHop 6.0 and let us know if you have any questions!