Virtualization Has Hidden Costs...
And we mean that literally. Visibility is a major problem in the software-defined datacenter, no matter how much flexibility SDN adds to your operations. How can you control what you can't really see?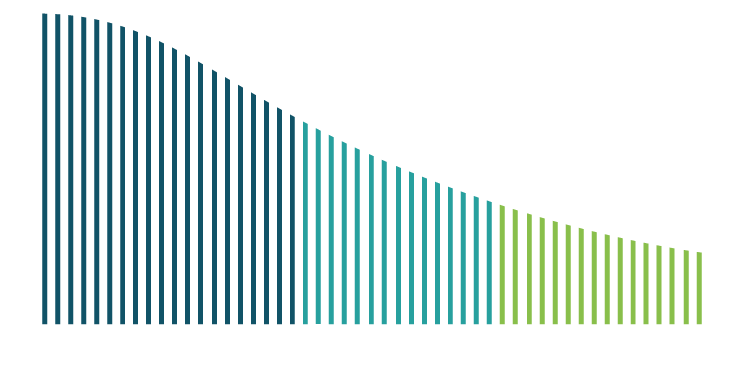 Find the Ghost in the Machine
Any problems in your virtual servers, network, or storage are a little too spectral for comfort: You can see when something goes wrong in your VDI deployment, but good luck finding the culprit.
ExtraHop analyzes all traffic on the network, including the software-defined network, to deliver real-time visibility across all virtual assets. When you rethink the network as a source of rich, objective insight, your datacenter transforms from an opaque box into a source of visibility across your entire environment.
50+
Enterprise Protocols with Easy Scalability and Flexibility
20+
Integration Partners with ExtraHop Improved Network Monitoring
Comprehensive Visibility
By transforming network traffic into structured wire data, ExtraHop provides an instant view into performance and security across hybrid deployments and different cloud zones. No agents, no infrastructure disruption, full visibility.
Real-Time Insight
Wire data allows you to mine insights from all traffic on the network, including east-west data-in-flight. No other data source provides this level of continuous, transaction-level insight into software-defined datacenters.
Rapid Troubleshooting
ExtraHop backs up real-time analytics with machine learning to surface anomalies, automatically serving up contextual data about performance issues. See more, know faster, and act before your business feels the impact.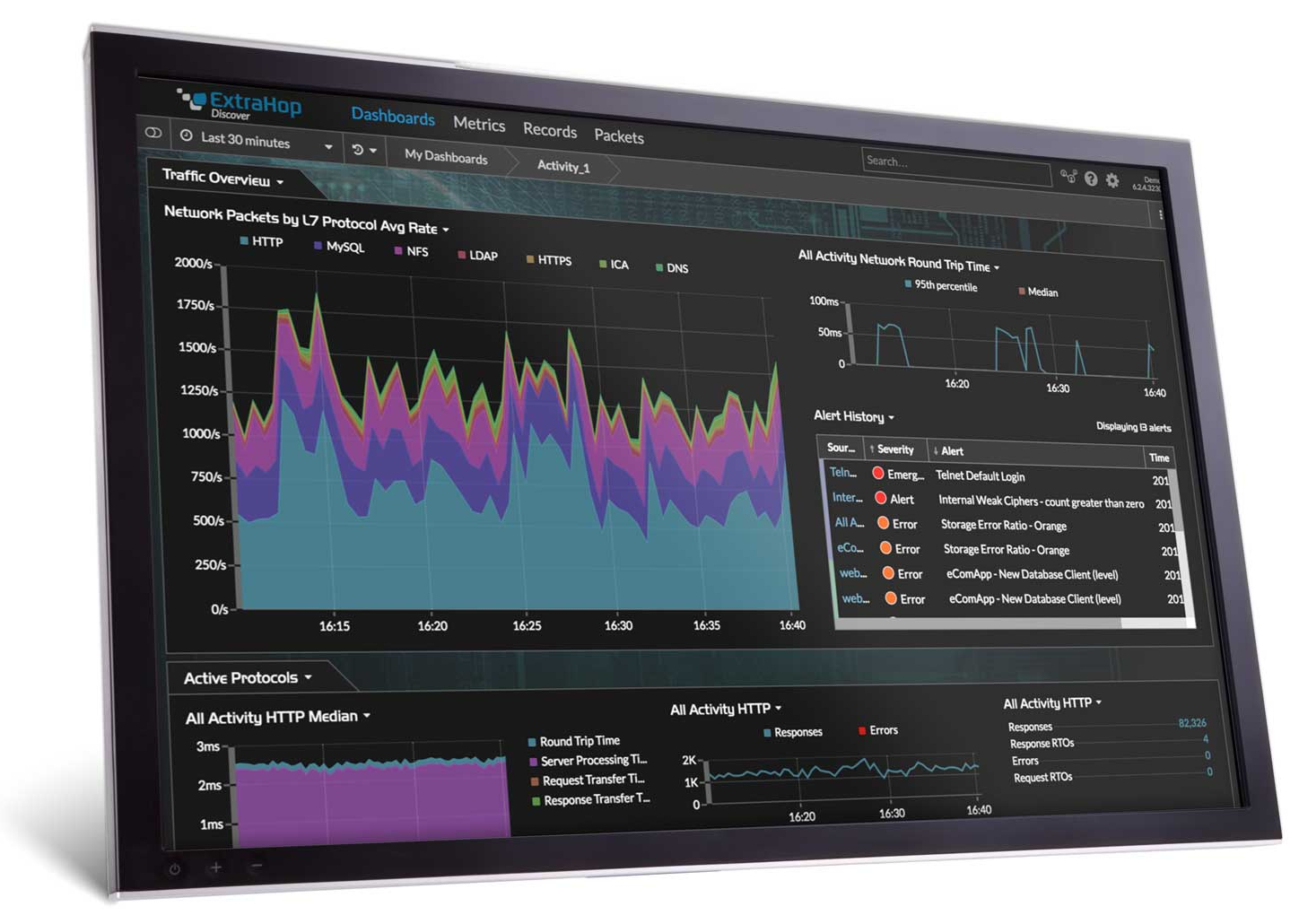 How We Fit Your Workflow
We're not about adding steps or piling on data. At the end of the day, ExtraHop is here to work with your team to give you faster, easier access to the information you need.
That's why we partner with technology providers like VMware, Cisco, and Citrix to offer you seamless integrations that adapt to suit your needs.
Your Data, Your Way
Stream wire data analytics to existing analytics platforms for correlation with logs and other data
Automate security incident response workflows based on behavioral anomaly detection
Realize the full potential of your software-defined datacenter with intelligent orchestration
Faster, Smarter IT
Auto-discover and map all systems, micro-segments, and applications
Monitor end-user experience for VDI deployments in real time
Instantly share performance metrics for the network, web, VDI, database, and storage tiers