Is Fear of the Unknown Holding You Back?
You worry about enterprise security—and for good reason. At the same time, you want to support your company's digital business initiatives like agile IT and cloud computing. How do you encourage digital growth and stay on top of the increased security risks without adding extra resources?
Know It When You See It
You can't eradicate cyber threats, but you can minimize risk by shining a spotlight across your entire IT environment using ExtraHop's network traffic analytics (NTA) and Threat ID solution.
ExtraHop is a proactive information security layer behind your perimeter, automatically monitoring all enterprise traffic in real time. When suspicious behavior or known risks occur, ExtraHop immediately detects the problem and notifies you with full context.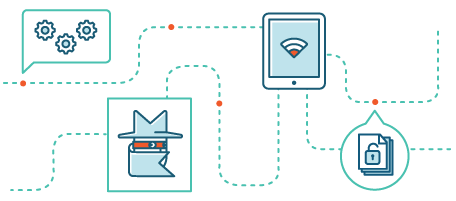 Not only does ExtraHop allow us to see and alert on [suspicious] activity as it happens, we have the data we need to drill down to the source, get the answer, and protect our assets
Mike Sheward Principal Security Architect, Accolade
Detect Suspicious Behavior
Real-time analytics shows you what's normal for your environment, and machine learning detects anomalous behaviors—including suspicious DNS and port scanning traffic patterns—so you can respond immediately.
Proactively Manage Risk
Unlock a complete map of encryption certificate strength, usage, and expiry dates, weak ciphers and usage patterns, outdated transport layer security protocols such as SSLv3 or TLSv1.0, and more.
React and Investigate Fast
Drill down from a suspicious event to precise packets in just a few clicks, and automate your security workflow through integrations with leading IT service management systems like ServiceNow.
The Visibility to Defend Your Enterprise
Faster Mean Time To Detection (MTTD)
Fill in blind spots with real-time analytics backed by machine learning that instantly detects emerging threats instead of piling on alerts.
Faster Mean Time To Resolution (MTTR)
Gain immediate access to the critical details and contextual information you need to quickly diagnose and respond to attacks.
Improved Security Posture
A comprehensive, real time view of the data flows and behavior patterns across your enterprise helps you identify gaps elsewhere in your defenses.
Compliance and Audit Readiness
Enjoy an enhanced ability to answer any security and compliance related who/what/when/where/why/how questions.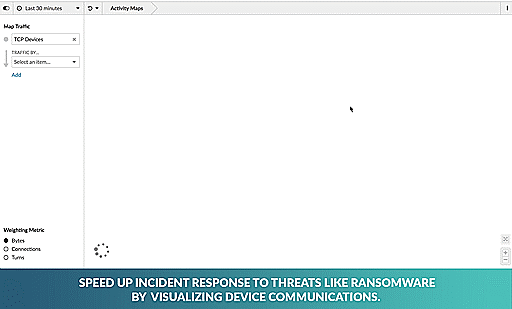 See ExtraHop in Action
Explore the interactive demo to see how quickly you can find insights that move your IT environment—and your business—forward.