There are now multiple ransomware attacks every minute—and those are just the ones reported. It's no longer 'if,' but 'when.'
Are you ready?
Did You Know?

Ransomware brought in over $1 billion for criminals in 2016, according to the FBI, with an average ransom demand more than double that of 2015.
An IBM survey found that 70 percent of businesses infected with ransomware paid up.
Ransomware makes up 60 percent of malware infections encountered by Malwarebytes anti-virus software.
Intrusion Prevention Isn't Enough
Ransomware attacks succeed not only because of outdated systems, but also because so many organizations rely on security tools using known signatures.
New ransomware strains evolve every day, each better adapted to get past your defenses. You can't afford to leave your network vulnerable once malware makes it inside. You need another layer of defense that looks at actual behavior in real time.
What Do You Need To Stay Safe?

Full Network Visibility
In order to spot potential ransomware in time to quarantine infected systems, you must monitor all network traffic, including "east-west" and encrypted traffic.

Machine-Backed Analytics
The fastest way to detect potential ransomware attacks and quickly quarantine your systems is by real-time, machine learning-driven analysis of all your data in transit.

Deep Forensic Lookback
The average ransomware strain waits inside a compromised system for 200 days before attacking. You need deep analytics going back months to understand the true source and scope of an incident.
ExtraHop vs. Ransomware
Detect
The ExtraHop platform detects anomalies on the network, including the unique storage WRITE operations and file changes that are associated with ransomware. Incident response teams can set up an alert and be notified within minutes of a ransomware infection.
Investigate
Rapidly pinpointing attacks is crucial to stopping ransomware. The ExtraHop platform enables teams to identify attacks on NAS systems and shared file infrastructure in real time, as well as identify users and IP addresses associated with malware.
Defeat
With the specific data provided by ExtraHop, incident response teams can disconnect infected computers, block malicious IP addresses, and begin restoring files from backup.
Customer Success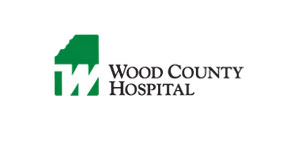 Without ExtraHop, the investigation [into a new strain of ransomware] would have taken days or weeks, exposing the hospital to potentially catastrophic risk. Even the FBI was impressed when they found out how quickly we identified and contained the threat!
See ExtraHop in Action
Explore the interactive demo to see how quickly you can find insights that move your IT environment—and your business—forward.