4 Questions Every Network Team Must Answer


Are you sure your team is focusing on what matters?
Eight out of ten IT teams rely on users to let them know there's a problem.

Can your infrastructure, budget, and staff scale to support perpetual data growth?
The digital universe is doubling every two years. By 2020, data volume will reach 44 zettabytes.

Can you protect your business from malware inside your network?
Most organizations can't see or track east-west traffic, where all malware travels.
---
If you didn't like your answers, keep reading.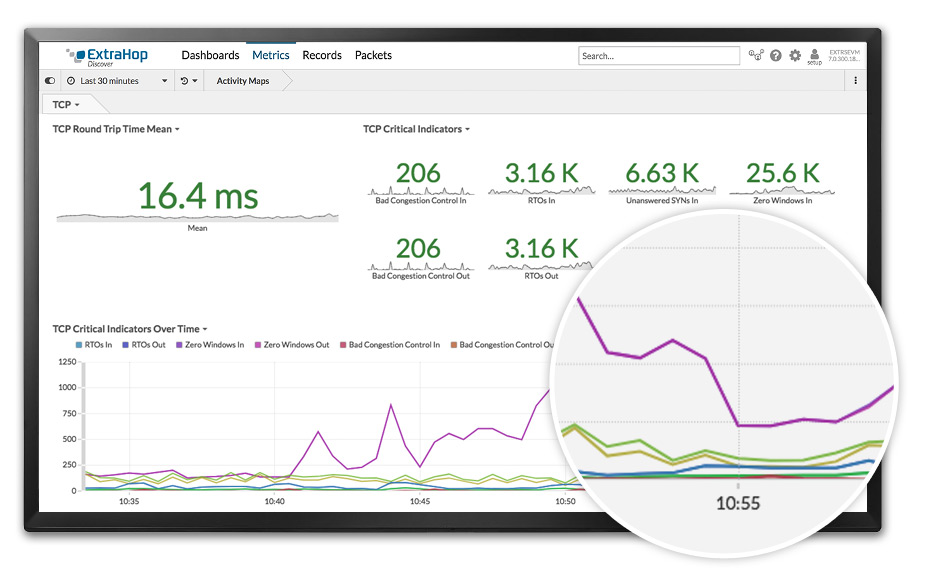 IT Can Be the Backbone of Your Enterprise
Legacy NPM approaches don't recognize the network for what it is: your most powerful source of IT, security, and business insights and the sole common denominator of the digital enterprise.
ExtraHop helps you put IT in control with real-time network visibility and an intelligent, analytics-first workflow backed by machine learning. Start with wire data metrics, then drill down to the exact packets you need in 3 clicks or less.

Visibility At Scale
Real-time visibility from L2 to L7 helps you quickly spot and react to problems anywhere in your enterprise (including east-west traffic). ExtraHop can handle up to 40 Gbps of sustained traffic, and you can add up to 312 TB of BYO packet storage at half the usual cost.

Beyond Break/Fix
Continuous network monitoring means you'll see problems before they affect users so you can plan your day in advance and still deliver consistent service (and even make data-driven optimizations). Move beyond reactive fire-fighting and put more time into the projects you love!

Anomaly-Driven Workflows
ExtraHop Addy applies machine learning to your wire data to surface real anomalies and automatically kick off response workflows. Always on and always learning, Addy does away with false alerts and makes sure your team starts with answers, not questions.

Retiring the War Room
ExtraHop provides the real-time analytics you need to end the blame game for good: auto-detect and classify everything in your environment, easily spot anomalies, and trace an issue to its root cause in a matter of clicks. It's hard to argue with data leading straight to the culprit.
With ExtraHop, we know immediately from where a problem is originating. We're not stuck in a war room pointing fingers. We're actually fixing the issue. This means better short-term performance and more focus on long-term enhancements for our platform.
Mayur Rele
IT Manager for Infrastructure and Cloud
Fareportal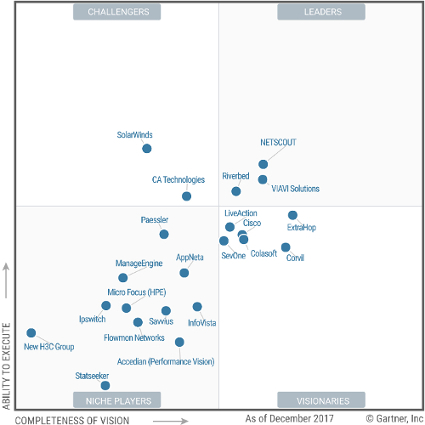 You Gotta Have Vision
ExtraHop debuted in the Gartner NPMD Magic Quadrant furthest to the right for completeness of vision, a placement we believe reflects our game-changing approach to real-time IT analytics.
Read the MQ and Critical Capabilities reports.
Our vision has always been bold: transform IT from an infrastructure-centric operation focused on components like servers and storage, to a data-driven one focused on outcomes. We feel our placement as a Visionary confirms our perspective: the future of performance monitoring is IT analytics.
Jesse Rothstein Co-founder and CTO ExtraHop