You Already Hold the Answer to IoT
Security headaches, high costs, and difficult deployment have stood between you and broad use of IoT—but you already own the most powerful source of insight into all connected devices: the network.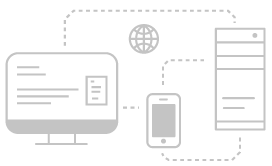 Wire data is an essential and foundational source of analytics for the Internet of Things because it encompasses all the communication occurring between those interconnected devices and systems.
Erik Giesa
SVP Products
Tempered Networks
Clear the Road with Real-Time Analytics
When you rethink the network as a source of rich, instant insight via real-time wire data analytics, those IoT roadblocks melt away. ExtraHop delivers real-time visibility into all data in flight across the network, from the data center to the cloud to the edge. If it connects to your network, we see it. That means no device can so much as poke your infrastructure without your knowledge... and it also turns every connected device into a source of insight for the business.
Comprehensive Visibility
---
ExtraHop auto-detects every device connected to the network, then provides real-time performance metrics and behavioral analytics. No need for agents or synthetic transactions when you have a live view into all communications on the network.
Real-Time Security Analytics
---
Network traffic analysis tracks normal device behavior while machine learning surfaces suspicious patterns. Nothing can hide from the wire, so nothing can hide from your SecOps team: Keep an automatic eye on every IoT device on your network!
Easy, Agentless Deployment
---
Instead of making costly infrastructure overhauls in order to track IoT behavior, take advantage of low-impact, highly customizable monitoring to easily correlate device data with ERP, CRM, and other data stores.
Make Nice with Micro-Segmentation
If you're going to take full advantage of IoT, you can't afford to leave micro-segmentation behind. Luckily, turning the network from plumbing to data source gives you a powerful edge.
When you monitor all network behavior in real time, you can track all application dependencies, permissions, and performance metrics with no extra effort. That continuous visibility is the key to implementing micro-segmentation in a data-driven manner.
You'll have the visibility, the context, and the confidence to develop the right segmentation plans for your environment and easily monitor them to keep your network secure.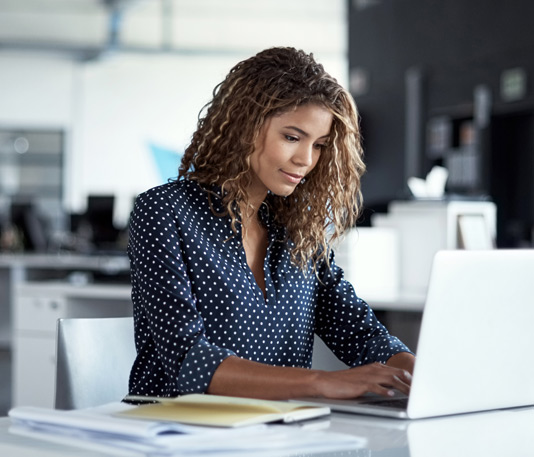 How We Fit Your Workflow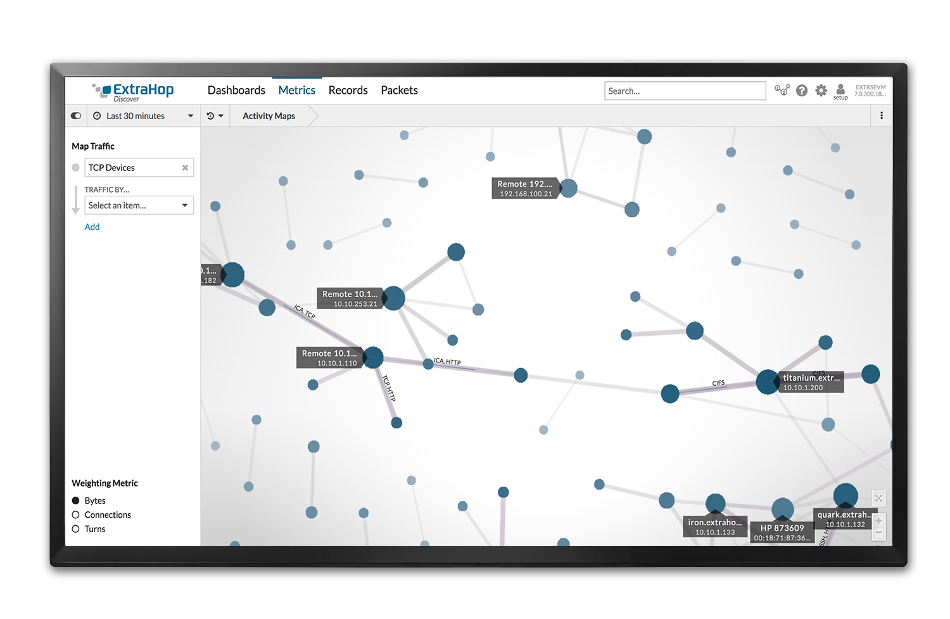 No Team is An Island
When you're dealing with IoT you need fast, accurate insight whether you're Network, SecOps, or anywhere in between—and you need it served up in a way that suits you.
With live activity maps and customizable dashboards, we cut the hassle out of your workflow so you can quickly access and share the data you need while Open Data Stream helps you easily integrate wire data with your existing toolset.
With ExtraHop we can understand what each of our individual devices is doing on the network, and easily communicate that information across our organization and to our customers. It's like spending your life seeing only black and white. Until you see things in color, you don't know how good it can be.