ExtraHop Makes Complete Visibility In the Cloud Possible
Pinpointing the cause of service delivery issues requires holistic observation of all your applications, services and infrastructure in context, whether they reside on-premises or in the cloud. With machine learning and advanced analytics from ExtraHop, cloud services teams have a complete picture of hybrid environments so they can control costs, fine-tune performance, and automate investigation of threats.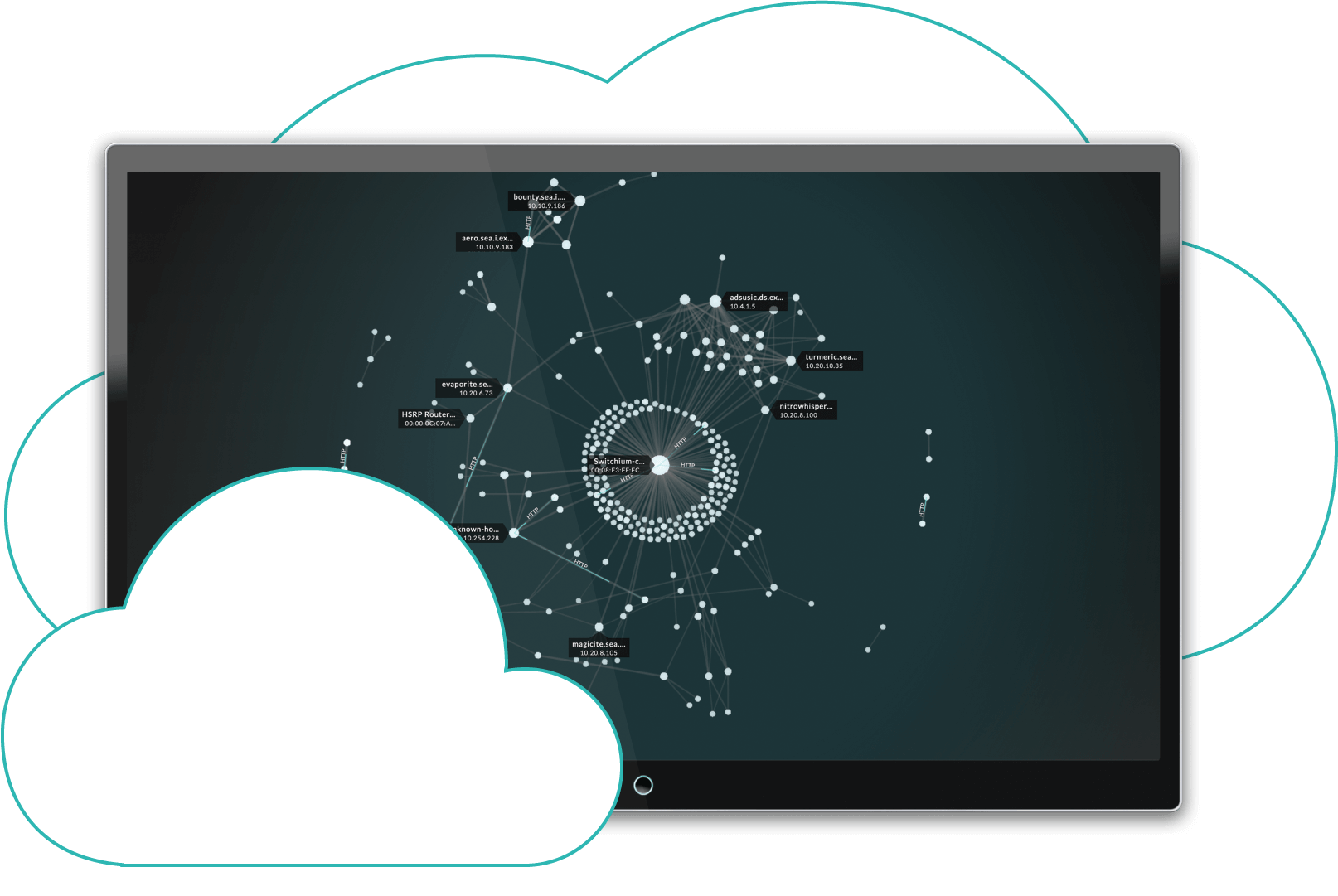 High Performance
Quickly pinpoint the cause of failures and latency in your applications, services and infrastructure through correlated, contextual analysis of the entire application payload, including requests, responses, errors and message types exchanged by cloud and on-premises resources.
Streamlined Migration
Streamline cloud migrations by auto-discovering and classifying all on-premises and cloud-based assets, mapping dependencies, and benchmarking performance throughout migration.
The Power of Integration
Integrate wire data with cloud-native data sources such as CloudWatch, CloudTrail, and VPC flow logs in order to easily correlate cloud infrastructure and SaaS performance with the behavior of applications, services, and on-premises infrastructure.
Learn how automatic discovery and classification from ExtraHop streamlines cloud migration
Be Cloud Empowered
Complete Visibility
Maximize end user experience and stay ahead of the competition with deep visibility into the events occurring in your on-premises, public cloud and hybrid environments.
Real-Time Response
Minimize time lost in the war room. Identify the root cause of service disruption, performance impacts, and threats with deep visibility into the behavior of applications, services and infrastructure in cloud and hybrid environments.
Optimized Service Delivery
Improve performance and utilization with visibility across the application payload. Understand how your applications and services impact cloud and hybrid infrastructure resources. When users hit performance snags, know exactly where, why, and how to fix them.
Amazon Web Services + ExtraHop
Unified Monitoring Across Hybrid Environments
Get complete visibility to optimize service delivery, accelerate root-cause analysis and establish benchmarks for pre-and post-migration monitoring.