Cloud Migration is Coming. Are You Ready?
The cloud offers unbeatable scale and elasticity -- but it also comes with risk and complexity. Migration of applications and infrastructure is a complex process that requires careful planning and deliberation. And once those apps are in the cloud, you need a way to benchmark performance, manage VMs to control costs, and ensure the performance, availability, and security of the critical systems on which your business relies.
Cloud(y) Conditions Don't Have to Mean Limited Visibility
Whether you're selecting which applications to migrate, planning your move, or monitoring for performance, ExtraHop offers the visibility and contextual awareness you need for a successful migration to and monitoring of cloud infrastructure.
Leveraging accurate and unbiased insight from the ExtraHop platform across on-premises, hybrid, and cloud infrastructure, we help ensure a migration that mitigates risk, reduces complexity, and optimizes performance and availability.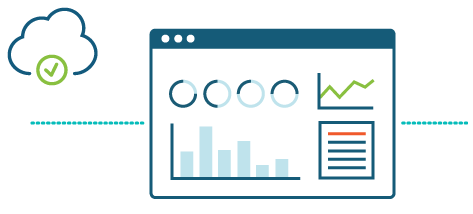 With ExtraHop, we have complete L2-L7 visibility across the entire application stack, including the cloud. We can rapidly identify and troubleshoot problems within minutes.
Tan Soo Leng Manager of Geo-Spatial Development, Singapore Land Authority
Plan Your Move
Advanced IT analytics from ExtraHop deliver real-time visibility into all assets and their dependencies, allowing migration teams to separate clients and servers, and categorize shared services like DNS and Active Directory for seamless planning.
Migrate Seamlessly
With a complete, accurate understanding of your entire infrastructure, you have the awareness you need to migrate critical systems and applications to the cloud while minimizing risk and service disruption.
Continuously Monitor
Because ExtraHop builds performance baselines automatically and continuously, you can provide stakeholders with performance-based SLAs and prove that cloud deployments perform just as well or better than on-premises deployments.
How Visibility Helps In the Cloud
Simplify Migration
Auto-discover and auto-classify all IT assets, document dependencies and set baselines before the move
Keep Vendors Honest
Gain real-time access to performance metrics to keep your critical applications running
Optimize Cloud Spend
Gain visibility into all cloud assets to understand what's happening and be smart with cloud resources
Secure Operations
Monitor all traffic including intra-instance traffic to improve your security posture in the cloud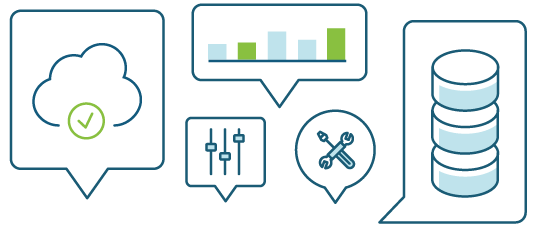 Customer Success
Practice Fusion Streamlines their AWS Migration with ExtraHop.
Unlike cloud monitoring products that measure simple resource utilization, ExtraHop delivers full AWS transaction-level visibility painting a much clearer picture of our AWS environment.
John Hluboky VP of Technical Operations, Practice Fusion
See ExtraHop in Action
Explore the interactive demo to see how quickly you can find insights that move your IT environment—and your business—forward.