Cybersecurity for state and local government
Defend vital public services
from Advanced Threats
Boost government cybersecurity in a time of heightened risk. Serve your constituents without the fear of disruption.
Ensure Access
to Public Services
State and local government entities are attractive targets for malicious attackers. Entrusted with volumes of highly-sensitive constituent data and saddled with complex, aging IT infrastructure create ideal circumstances for bad actors. It's no surprise that targeted attacks against these institutions have skyrocketed in recent years. Impacted institutions put mission mandates at risk and jeopardize the delivery of vital public services.
eBook: Why the Time is Right for
Network and Security Collaboration
Read Now
The ExtraHop Advantage for
State and Local Government
Improve Your
Situational Awareness
Your constituents depend on the vital services you provide to bolster economic opportunity and improve the welfare of your businesses and residents. With Reveal(x) 360, you can reclaim the cyber advantage, improve smart city security efforts, and prevent interruption of services from a cyber attack or unplanned outage.
Reveal(x) delivers complete visibility into your entire IT environment, no matter how complex or distributed, leaving attackers with nowhere to hide. As a trusted, single source of network intelligence, Reveal(x) enables greater collaboration between SecOps and NetOps teams to streamline incident response. As soon as new vulnerabilities and attack tactics are discovered, the ExtraHop Threat Research team works hard to determine the severity and potential impact on your institution. If Reveal(x) detects malicious or abnormal activity, you are alerted in real time and provided workflows to investigate alerts and respond quickly.
Customer Spotlight
City of Dallas
The City of Dallas Security Operations Center (SOC) team monitors all activity for their security and IT infrastructure. ExtraHop gives them complete network visibility across protected access into the systems that the city maintains, including on-premise and cloud environments.
Pick Your Poison, Get Your Antidote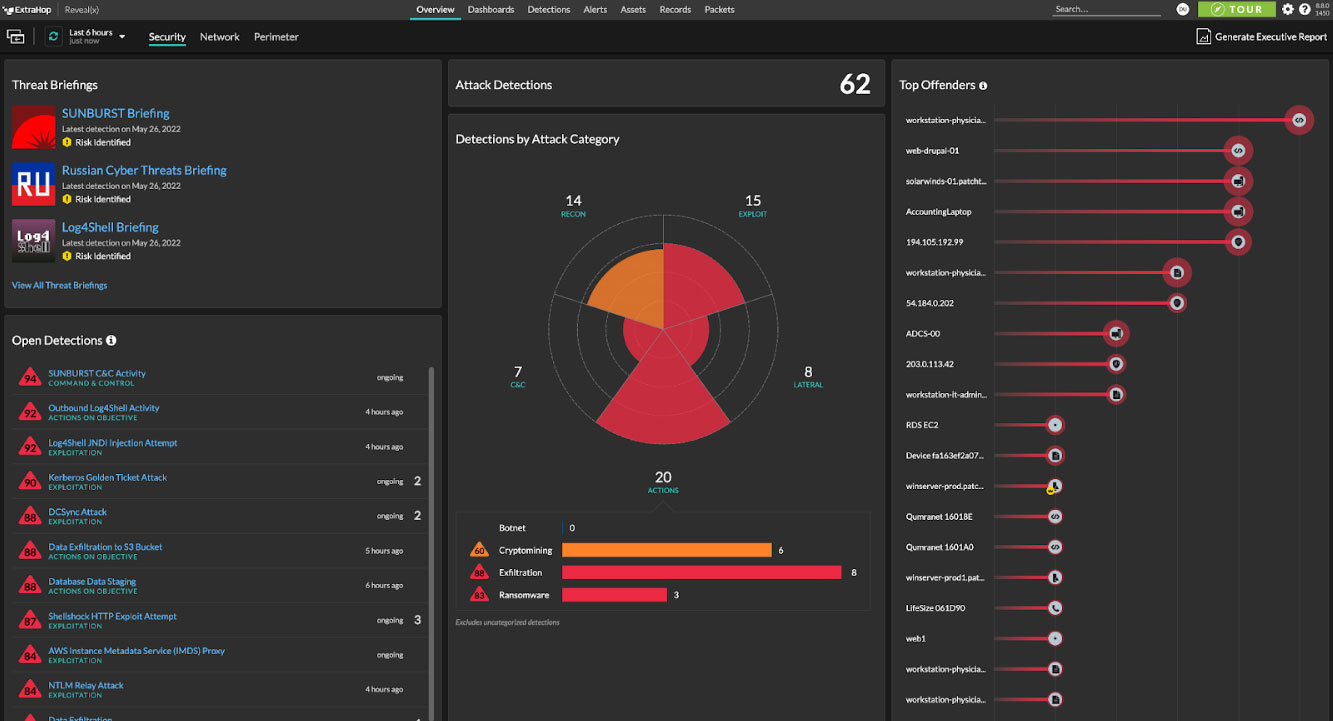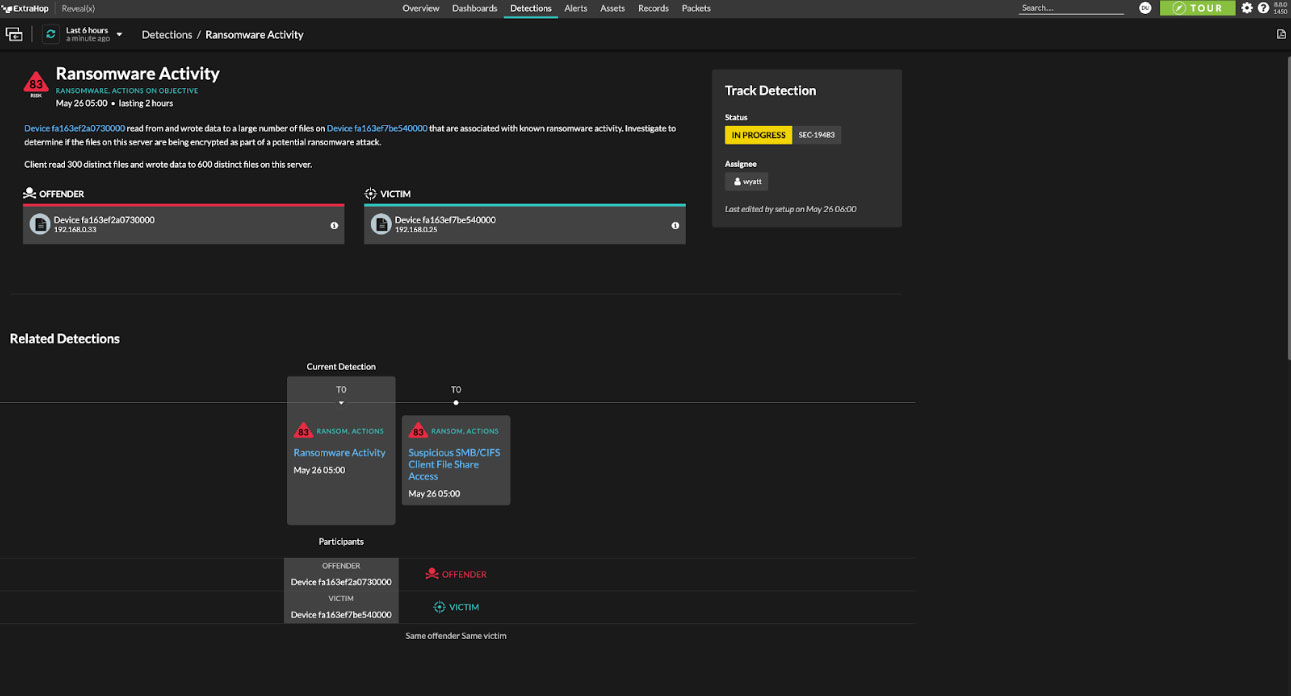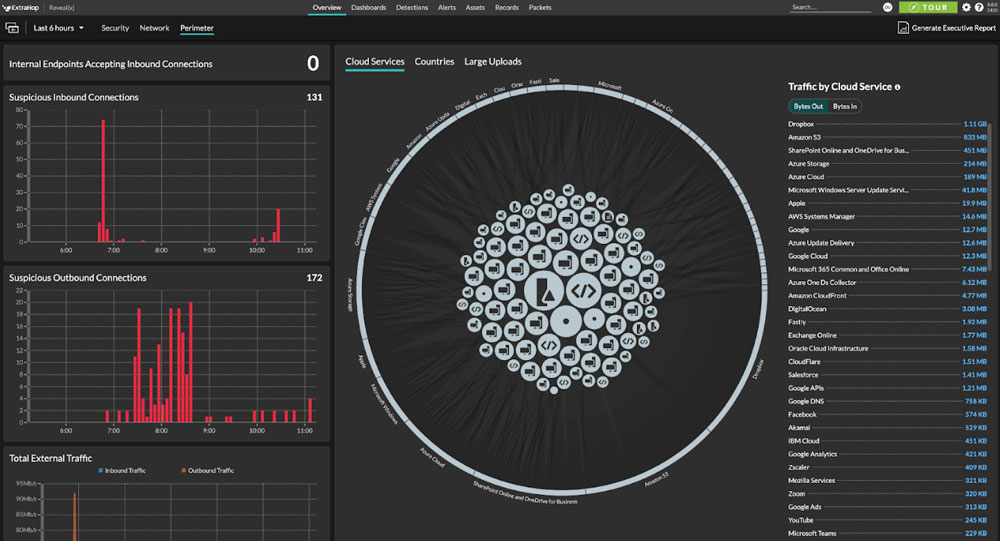 Be The Hunter.
Investigate a simulated attack unfolding in real time
using the full Reveal(x) product.