Faster Detection, Investigation, and Remediation
Federal government IT and cybersecurity teams are on a mission to ensure every digital interaction a citizen or civil servant experiences is safeguarded from everpresent cyber threats. However, this mission is at risk as the digital surface area requiring continuous monitoring and operational management rapidly expands. It's because many Cyber Protection Teams (CPT) rely on a combination of firewall logs, server logs, and signature-driven alerts that result in a flood of false positives instead of actionable insight.
By combining rule- and behavior-based analytics, ExtraHop Reveal(x) can help cybersecurity teams identify real threats, faster—as well as automate data gathering and correlation for a radically more efficient investigation workflow. Reveal(x) is the industry leader in network detection and response (NDR), with enterprise-class agentless network traffic analysis that helps you detect suspicious behaviors, prioritize forensic investigations into the highest risk cyber threats and automate remediation.
The 2020 Gartner Market Guide
for Network Detection and Response
ExtraHop is a Representative Vendor - See Why!
Complete Visibility
---
Reveal(x) eliminates the dark space in your network by transforming raw network traffic (including SSL/TLS encrypted traffic) into wire data at up to 100Gbps of sustained throughput. That gives you continuous monitoring and situational awareness for every device, user, and asset in your agency in real time.
Real-Time Detection
---
Thanks to full spectrum detection powered by a blend of behavioral-based and rule-based analytics, Reveal(x) identifies cyber threats and risks that signature-based detection alone is likely to miss such as insiders, rogues, and low-and-slow attacks.
Intelligent Response
---
Along with one-click forensic investigations for each detection, Reveal(x) auto-prioritizes your most mission-critical assets so you can easily focus your time and energy. Integrations with Splunk, CrowdStrike, Phantom, Palo Alto Networks, Tanium, Anomali, and more help lean security teams respond quickly and confidently to the threats that matter most.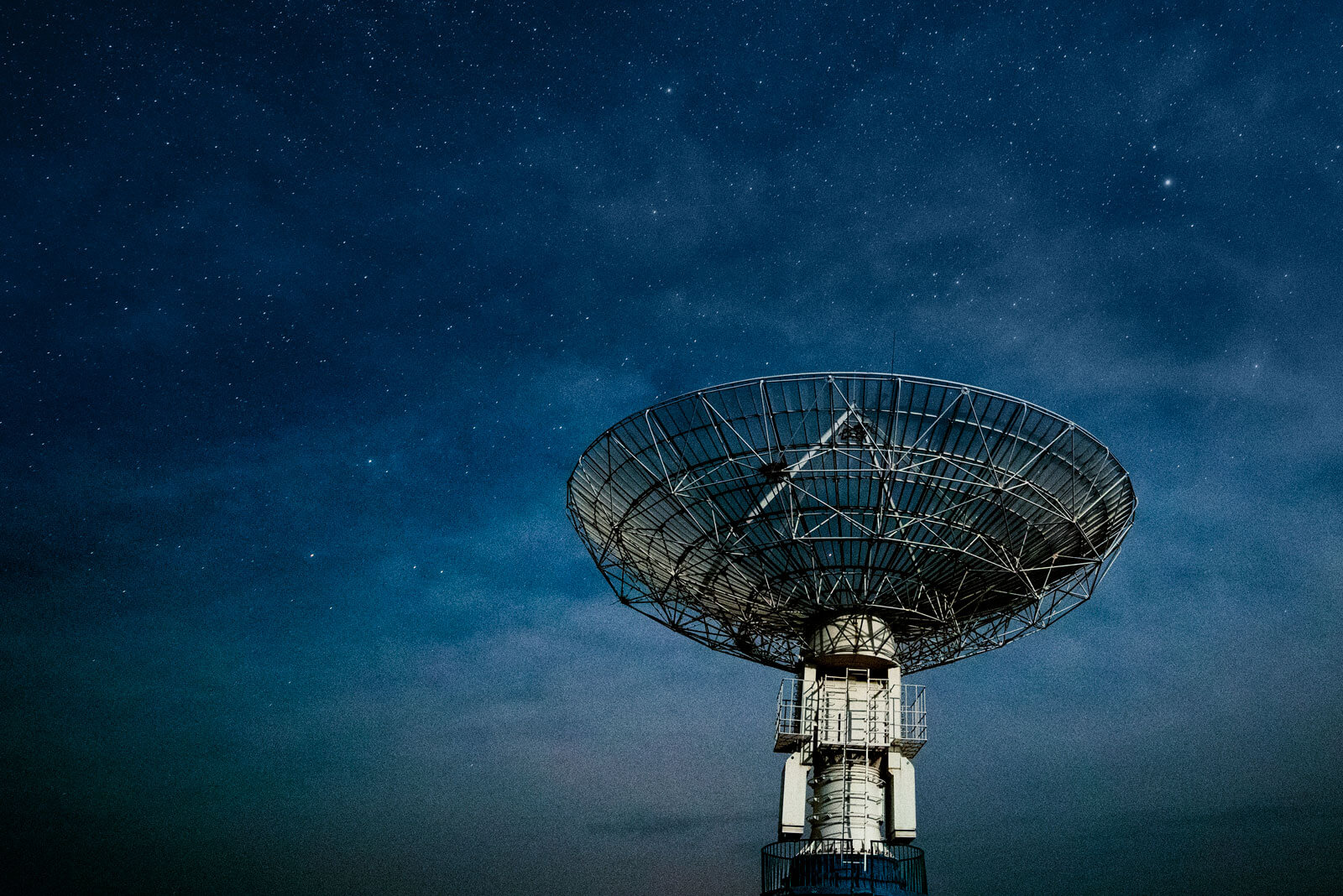 Turn Frontline Cyber Analysts into Cyber Experts
Reveal(x) passively auto-discovers and classifies every device on the network, then continuously monitors and analyzes every transaction. Even SSL/TLS-encrypted traffic is no match for the 70+ enterprise protocols Reveal(x) can decode at up to 100Gbps. Along with dramatically speeding up detection so you can reduce dwell time of cyber threats in your environment from the current average of 101 days to none at all, Reveal(x) provides one-click investigations for each detection.
Cybersecurity Operations teams can click directly into transaction details and even full packets from anywhere in the Reveal(x) interface. Rapid insight helps you act quickly and defend mission outcomes with confidence where human intelligence is needed, while deep integrations with partners like Splunk, CrowdStrike, Phantom, Azure, ServiceNow, and Palo Alto Networks allow you to automate response workflows such as blocking malicious IP addresses. In a nutshell? Reveal(x) helps you make faster decisions, based on more complete knowledge, with far less busywork.
Ready to Learn How It Works?
Meet ExtraHop Reveal(x)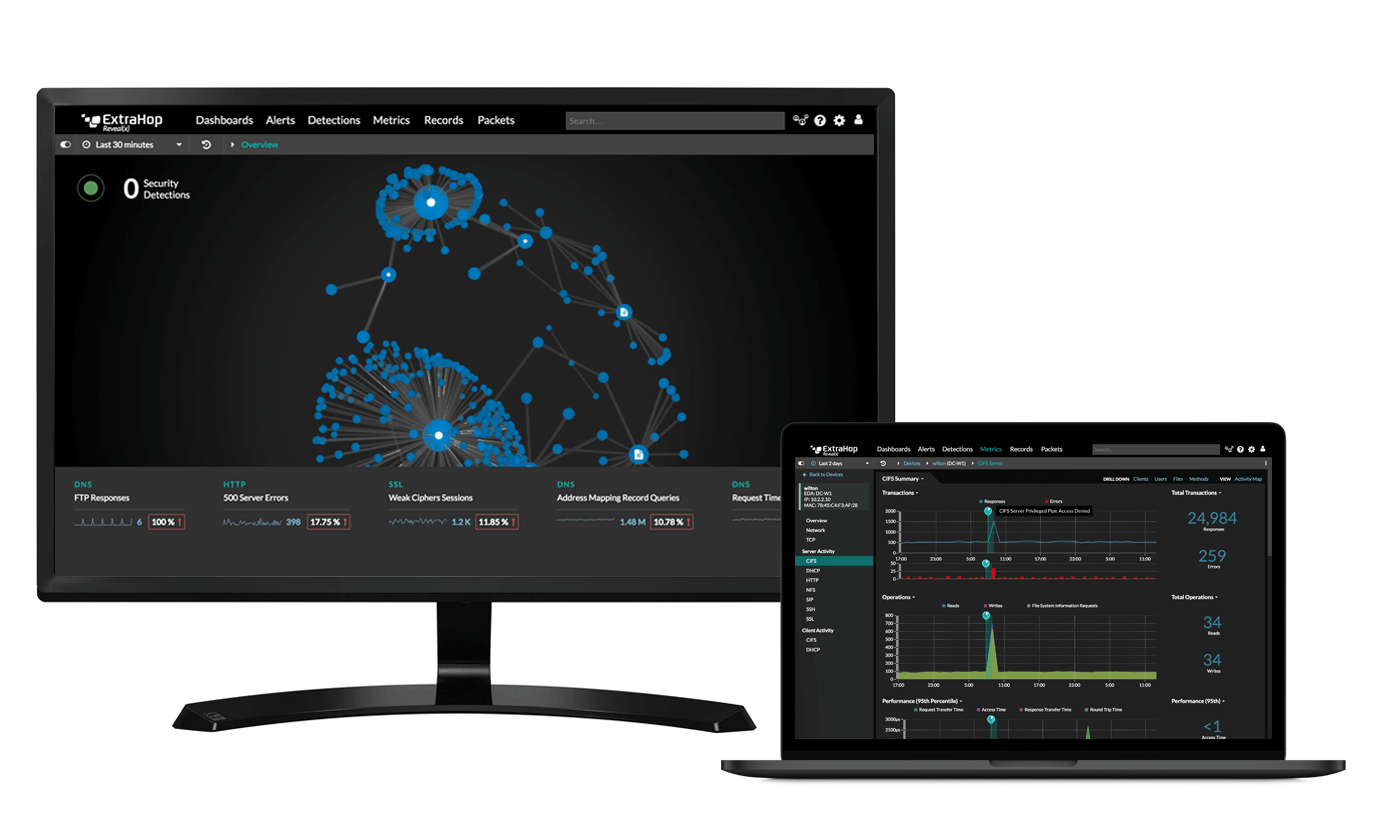 Start the Demo
Stop data exfiltration, insider threats, and more with the full product demo.
Start Demo
Free Trial