Embrace Advanced Encryption and Protect Mission Objectives
As the complexity of U.S. Federal government networks grow and data privacy becomes a fundamental component of safeguarding digital interactions, advanced encryption is more than a security measure: it's a mission requirement. While encryption improves data privacy, it also presents a complicated set of challenges for Cyber Protection Teams (CPT). Most dangerously, the fact that cyber attackers can use encrypted traffic as a smokescreen in order to infiltrate and move across agency networks and systems.
Encryption isn't going anywhere, and neither are the adversaries able to manipulate your systems and risk national security. Cyber teams need a way to both embrace advanced encryption like TLS 1.3, and to detect any malicious behavior hiding within encrypted traffic, all without compromising data security or network performance. ExtraHop Reveal(x) is the only Network Detection and Response (NDR) solution that performs passive SSL/TLS decryption in real time.
The 2020 Gartner Market Guide
for Network Detection and Response
ExtraHop is a Representative Vendor - See Why!
Complete Visibility
---
Automatically discover and classify all devices communicating on your network, with agentless and out-of-band decryption at line rate. Reveal(x) performs all SSL/TLS decryption 'on sensor,' providing you with deep, meaningful network traffic analysis without any risk to sensitive agency data, Federal Information Security Management Act (FISMA) requirements, or those regulated by various industry standards such as HIPAA, PCI, GDPR, and others. You control which Reveal(x) analysts can view decrypted packets.
Real-Time Detection
---
HHarden your attack surface and reduce risk by immediately detecting suspicious behavior across all on-premises and cloud assets. Unlike tools that stop at TLS fingerprinting or use a method similar to signature-based detection called 'encrypted traffic analysis,' Reveal(x) applies advanced behavioral analysis to all network traffic in flight. This allows for unmatched accuracy in detecting and correlating threats across the attack chain.
Intelligent Response
---
Automate investigation workflows by correlating real-time detections from Reveal(x) with third-party or agency threat intelligence as well as other analytics tools, with immediate access to end-to-end forensic evidence. Take advantage of robust integrations with orchestration and ticketing platforms like ServiceNow and Phantom for automated remediation, and cut your overall time to resolve threats by 77 percent or more.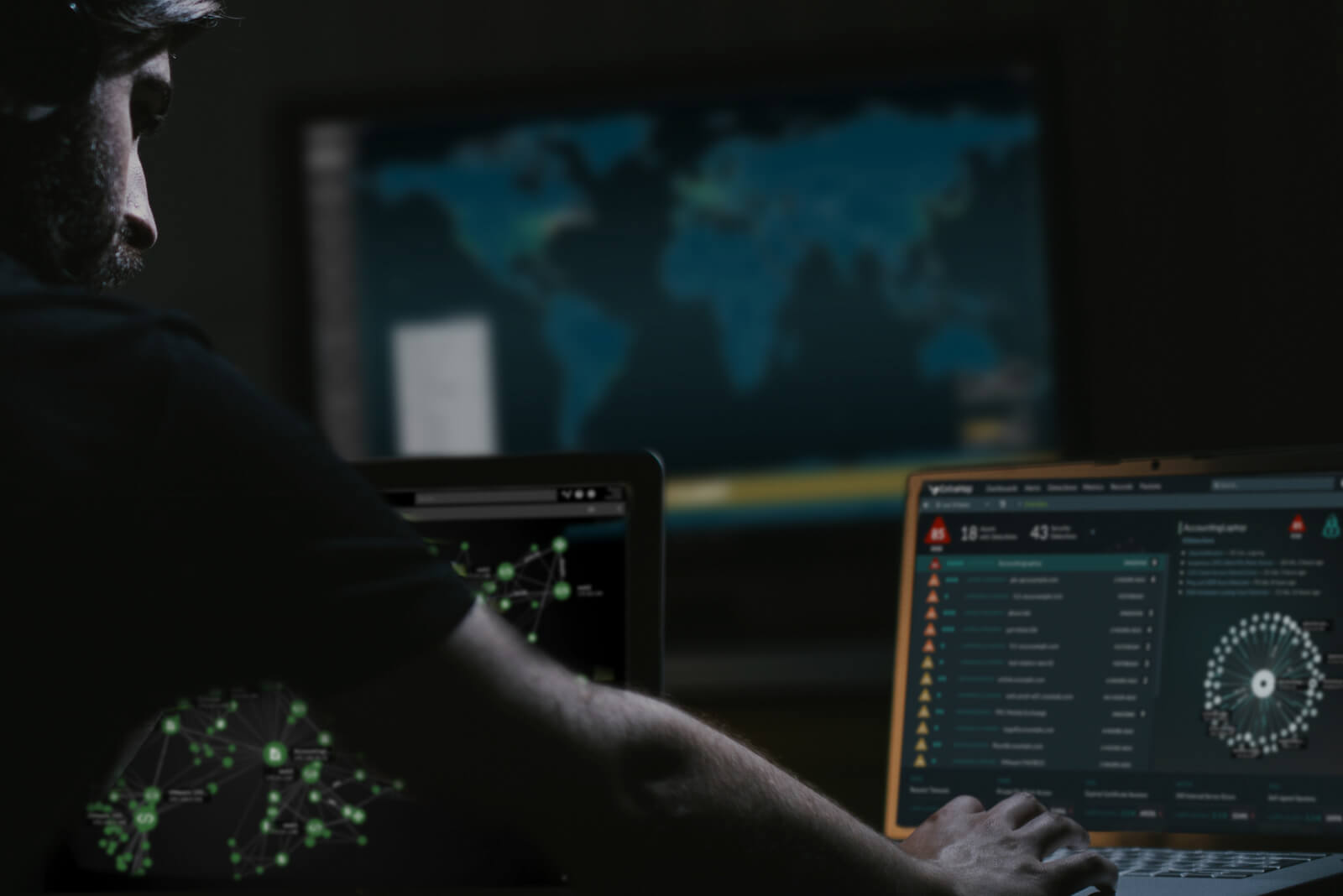 Gain Situational Visibility Without Compromising Security
As quickly as your cyber team can add new malware to your signature-based tools, sophisticated adversaries will change their behavior to avoid detection. This game of cat and mouse has always existed in information security, but the advent of advanced encryption adds a whole new level of stress and upkeep for Cyber Protection Teams—yet avoiding encryption is not an option for any Federal agency in the modern digital era.
ExtraHop Reveal(x) is the only NDR product capable of decrypting advanced encryption like Perfect Forward Secrecy at line rate, and without putting any sensitive data at risk during the process. Read the white paper, Encryption vs. Visibility: Why SecOps Must Decrypt Traffic for Analysis, for more details on how Reveal(x) decryption works, or explore network detection and response for yourself in the fully working product demo below.
Ready to Learn How It Works?
Meet ExtraHop Reveal(x)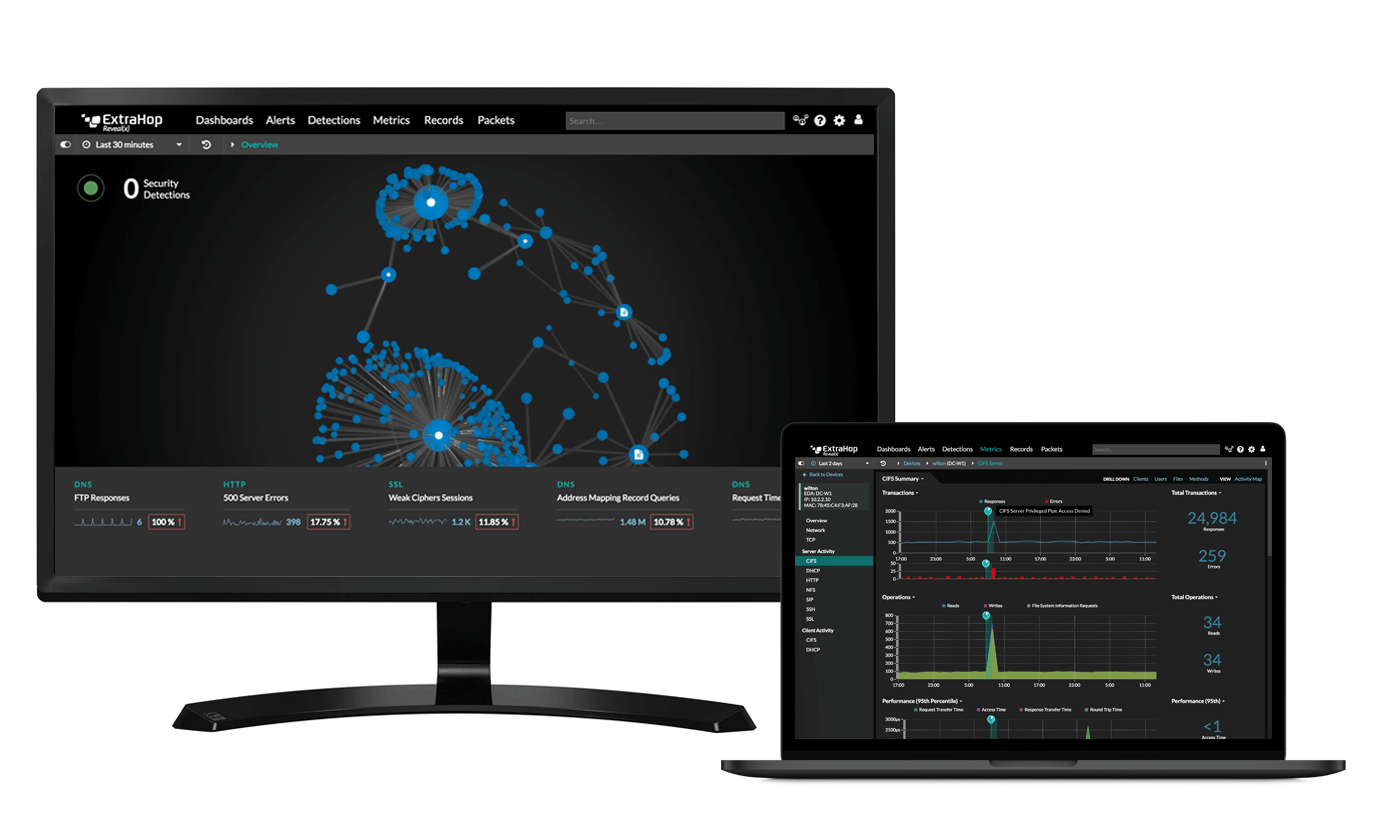 Start the Demo
Stop data exfiltration, insider threats, and more with the full product demo.
Start Demo
Free Trial