Cybersecurity for federal civilian agencies
Protect the mission from
advanced threats
Modernize cyber defenses to meet mandates.
Defend federal government networks in a time of heightened risk.
Accelerate
Cyber
Modernization
U.S. federal government cyber and IT teams have an ever-present mandate: protect the mission.
Ongoing global events, threats from nation-state actors, and the sophistication of malicious attackers increase the urgency to improve cyber defenses.
In recognition of these high stakes, President Biden issued Executive Order 14028 as a call to arms for all federal departments and agencies to modernize its cybersecurity. The need to accelerate efforts goes beyond compliance—critical infrastructure, public services, and national security are all at risk.
Blog: How Reveal(x) Accelerates OMB M-21-31 Maturity
Read Now
The ExtraHop Advantage for
Civilian Agencies
Reclaim the Cyber Advantage
Each day you strive to ensure every digital interaction a citizen, service member, or civil servant experiences is protected against cyber threats. With Reveal(x), you gain real-time network intelligence to rapidly modernize your cyber defenses in a constantly changing threat landscape.
Reveal(x) passively monitors your entire IT environment—whether on-premises, cloud-based, or hybrid—to deliver the complete visibility required by recent mandates. By eliminating blind spots, Reveal(x) leaves no places for attackers to hide. If Reveal(x) detects malicious or abnormal activity, you are alerted in real time. Built-in workflows enable your cyber protection teams to investigate alerts, respond quickly, and share vital threat information in a few clicks.
Customer Spotlight
Lawrence Livermore National Labs
The National Ignition Facility, is a large laser-based inertial confinement fusion research device, located at the Lawrence Livermore National Laboratory in Livermore, California. They use ExtraHop to provide enterprise cyber analytics that deliver security and performance from the inside out.
Pick Your Poison, Get Your Antidote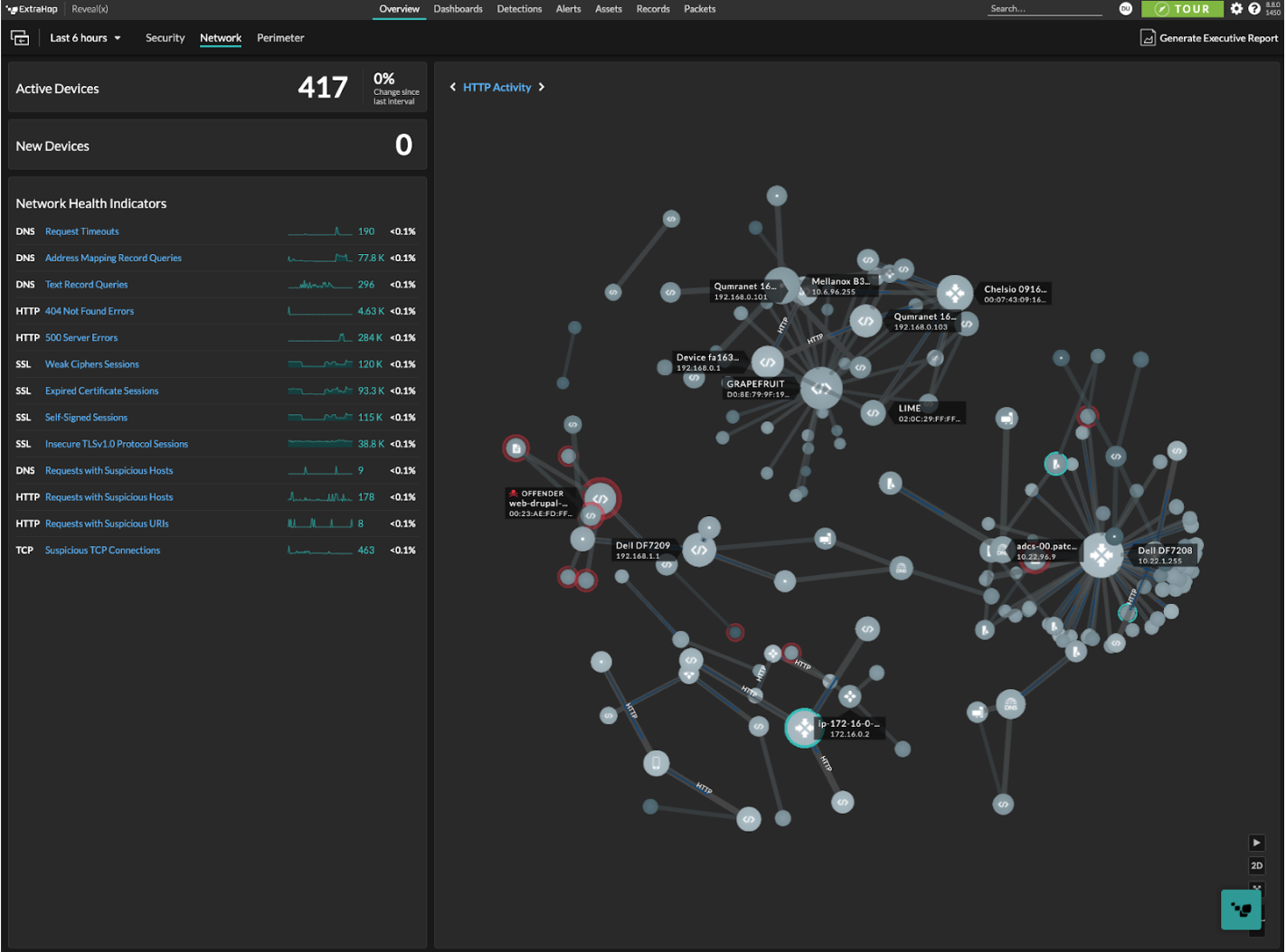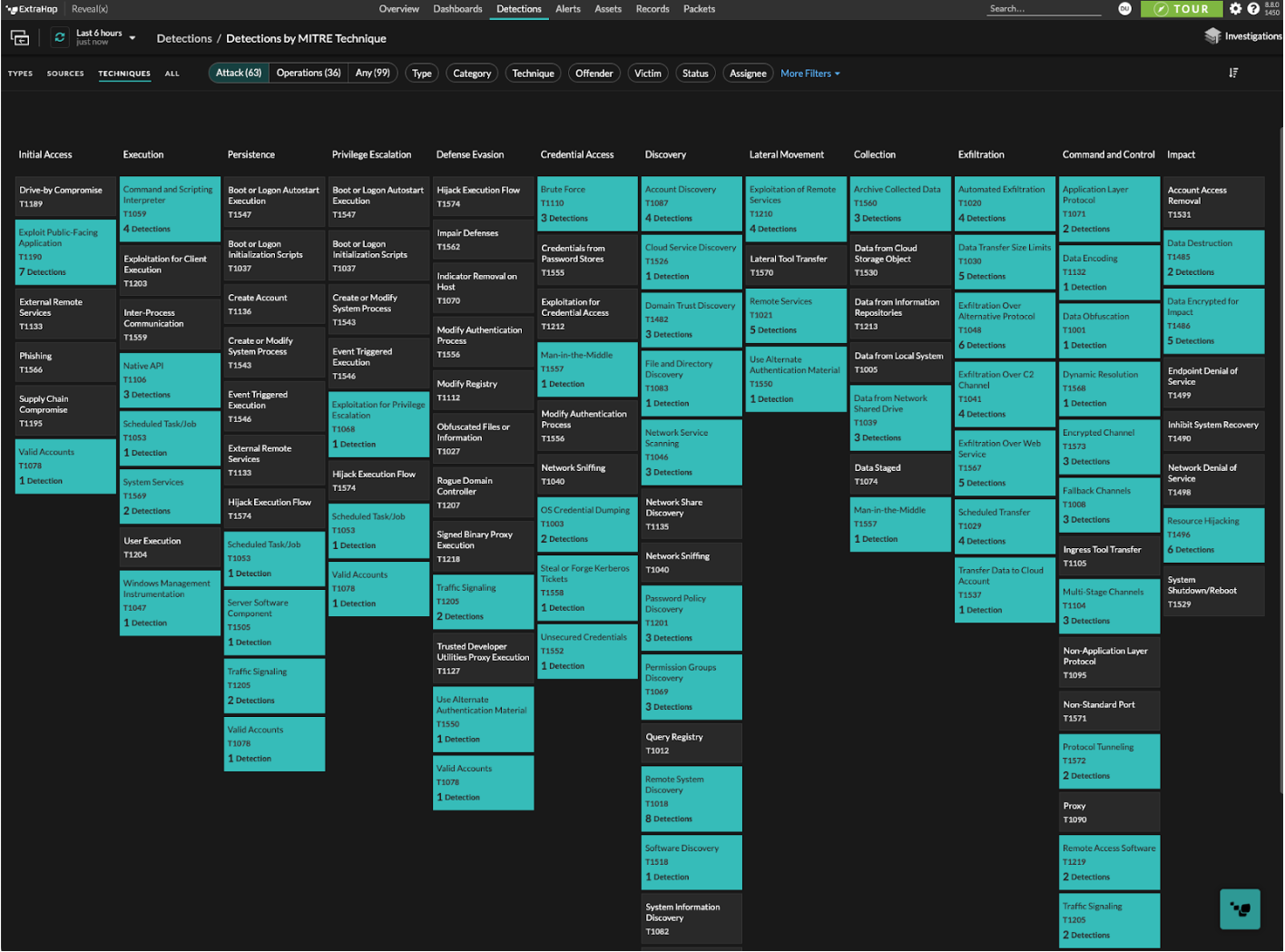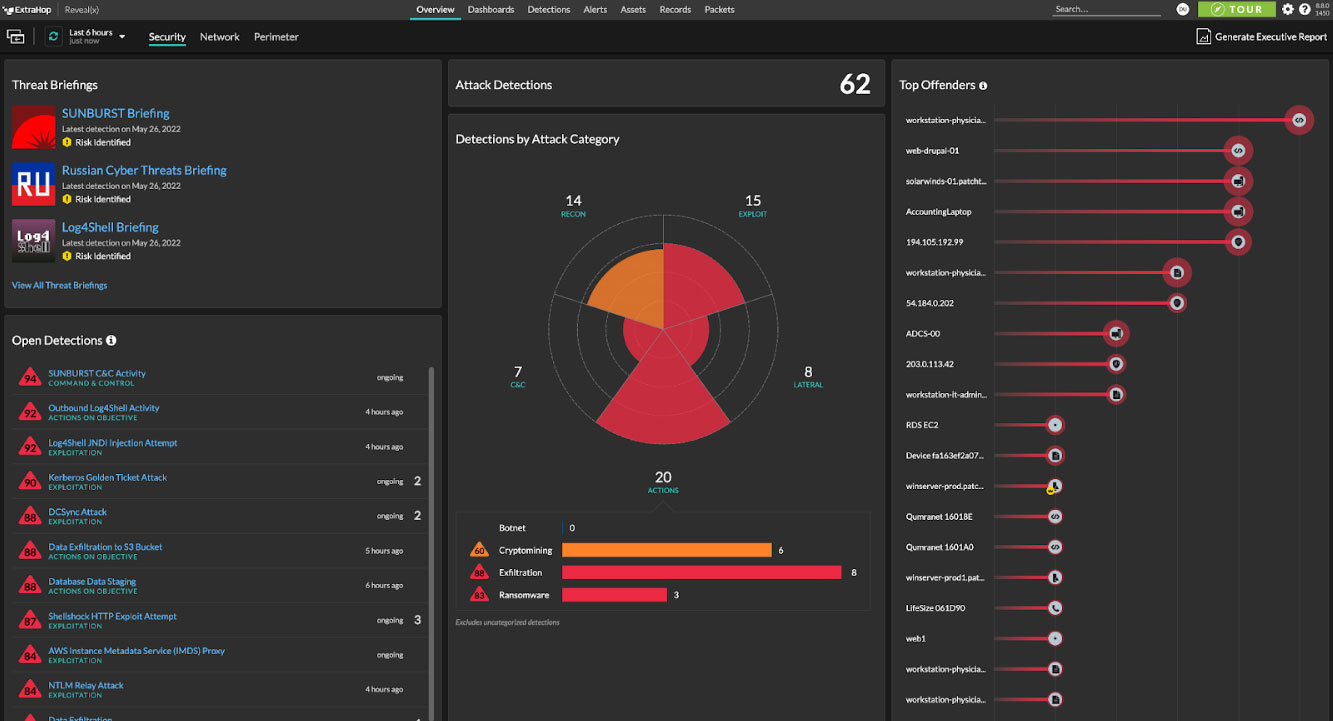 With ExtraHop, we can easily search and identify unsecured connections, which lets us mitigate that threat before it ever becomes a problem.
MARVIN CHRISTENSEN
CIO, National Ignition Facility

Be The Hunter.
Investigate a simulated attack unfolding in real time
using the full Reveal(x) product.