cybersecurity for defense
and intelligence agencies
modernize and protect the mission
Drive modernization to preserve the cyber advantage.
Defend mission outcomes against advanced threats.
Achieve
Cyber
Resiliency
U.S. defense and intelligence agencies depend on mission-ready IT infrastructure to support the modern warfighter and our national defense.
The impact of one successful cyberattack or broken user experience risks a loss of crucial cyber advantage. As cyber adversaries grow in sophistication, any setbacks jeopardize mission objectives and ultimately our national security.
eBook: Why the Time is Right for Network and Security Collaboration
Read Now
The ExtraHop Advantage for
Defense and Intelligence Agencies
Strengthening and defending critical defense and intelligence IT infrastructure from advanced cyber threats and unplanned outages is no small task. With Reveal(x), your cyber protection and information network operations teams gain real-time network intelligence to detect and stop advanced threats.
Reveal(x) passively monitors your entire IT environment—no matter how complex or distributed—to deliver complete visibility. As a trusted, single source of network situational awareness, Reveal(x) enables greater cooperation between cyber and network teams to accelerate incident response when every second counts.
Once malicious cyber activity or a service interruption is detected, built-in workflows enable cyber defense incident responders to investigate alerts, respond fast, and share vital threat information in a few clicks.
Pick Your Poison, Get Your Antidote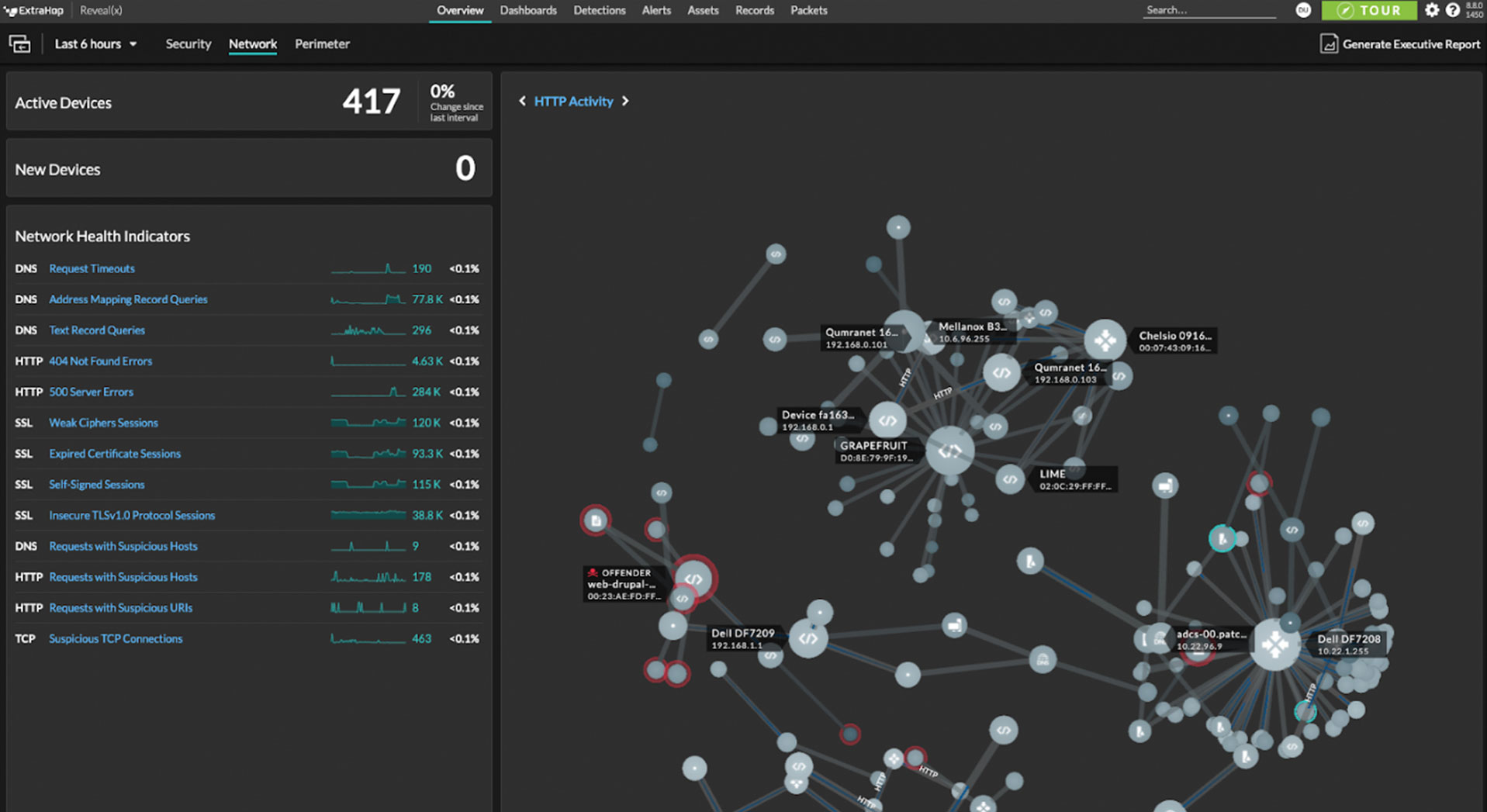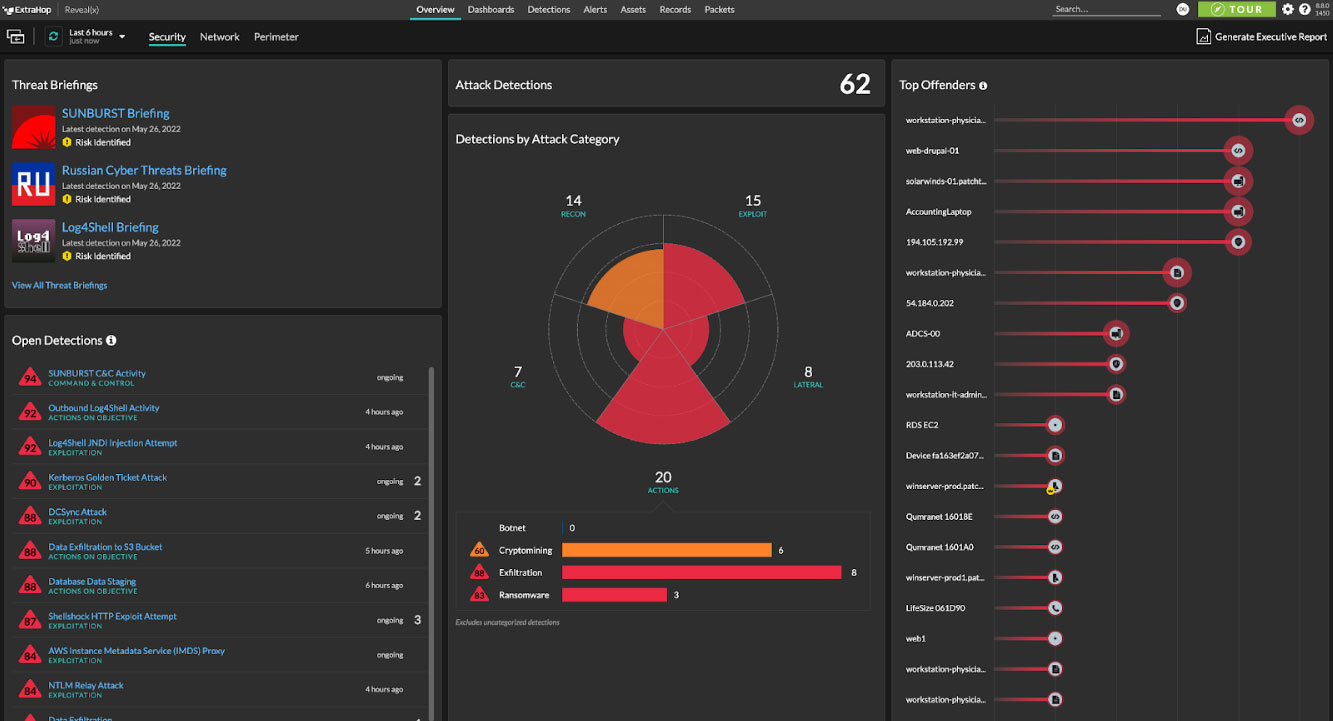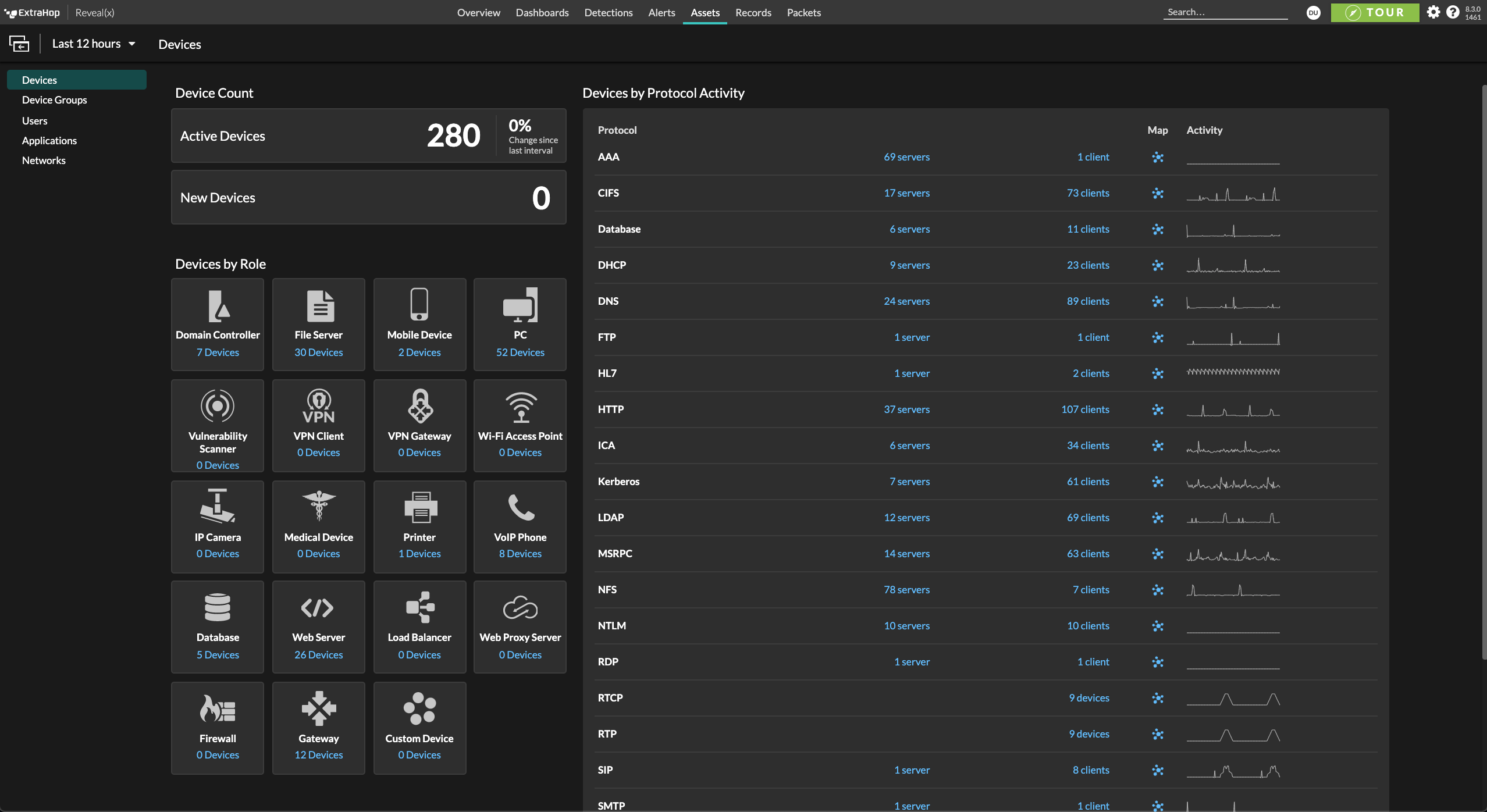 Be The Hunter.
Investigate a simulated attack unfolding in real time
using the full Reveal(x) product.