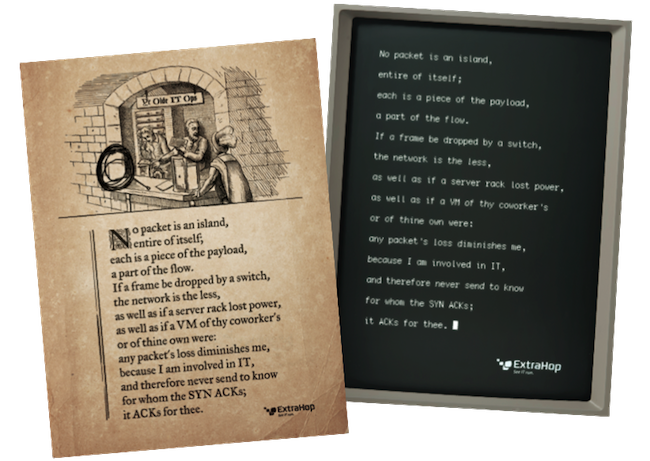 One of our software engineers came up with this poem, borrowing an idea from John Donne, the 16th century English poet. We love the poem because it perfectly captures the spirit of camaraderie and mutual responsibility that we need in IT.
No packet is an island,
Entire of itself.
Each is a piece of the payload,
A part of the flow.
If a frame be dropped by the switch,
The network is the less.
As well as if a server rack lost power.
As well as if a VM of thine own were shut down
Or of thine coworker's were.
Each packets's drop diminishes me,
For I am involved in IT.
Therefore, send not to know
For whom the SYN ACKs,
It ACKs for thee.