For modern businesses, IT is distributed. You might have an on-premises datacenter, but you've also got branch offices and cloud environments that all need to work together, and you need to be able to monitor all of it. With ExtraHop, you can manage them all centrally.
ExtraHop...has an innovative, layered approach [to stream analytics] derived from experience in streaming data processing, and a dedication to treating it as a generalized problem, instead of a portfolio of point-to-point solutions. The rest of the industry needs to get in gear.
Andrew Brust Writer ZDNet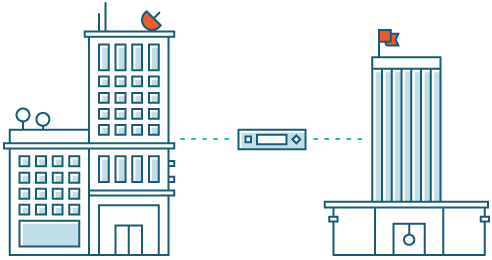 Branches & Remote Offices
You need visibility at your branch offices and retail locations just as much as anywhere else, but hiring a whole IT team for each store is a non-starter. With ExtraHop, you can plug in a small, inexpensive device at each location, and let your IT experts at HQ monitor all of them from a single, centralized UI.
Learn about our new EDA-1100 appliance, a small, lightweight appliance that doesn't require rackspace or external cooling. It's a small appliance with a big vision: provide plug and play visibility for retail locations, branch offices, and everywhere your IT runs.
Read About EDA 1100
Any cloud. Every cloud.
ExtraHop's virtual appliances make it simple to get visibility into your cloud-based infrastructure, virtualized environments, and software defined network. AWS? Azure? No problem. We let you see it all in one place.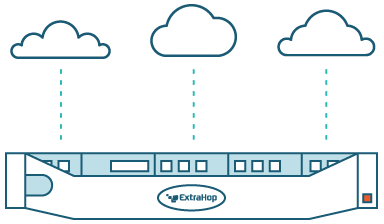 Hybrid Environments
The public cloud offers amazing benefits, but many businesses haven't gone all in quite yet. A hybrid IT environment with both cloud and on-premises components shouldn't prevent you from having the best performance monitoring and operations analytics available. ExtraHop can give you the visibility you need, everywhere your IT runs. With a common view across all your properties, you can manage a dataset that would otherwise be overwhelming.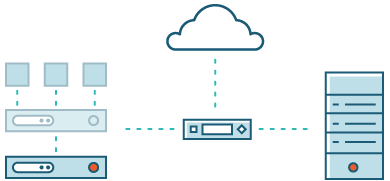 See ExtraHop in Action
Explore the interactive demo to see how quickly you can find insights that move your IT environment—and your business—forward.