Overview
The ExtraHop platform gives you insight into everything that's going on in your VMware infrastructure, unlocking the full potential of a software-defined data center (SDDC).
Visibility for the Software Defined Datacenter
Existing monitoring tools simply can't give you real-time visualization of all assets in a software-defined data center. While virtualization means faster delivery of IT, it also abstracts visibility into compute, networking, and storage assets. Most monitoring tools can't keep up with the dynamic nature of the environment.
ExtraHop observes all data in motion and gives you rich analytics of your environment, which makes it the ideal monitoring solution for any software-defined data center. With ExtraHop you can:
Automatically map dependencies and relationships between all systems
Measure and compare application performance as VMs move across the SDDC Fabric
Gain device and application visibility for every transaction, from packet to payload
Adapt operations at the speed of development–extract and measure any information from the data stream in real time
Discover micro-segments and applications running on the nodes
By combining VMware software-defined data center technologies with wire data analytics from ExtraHop, you can deliver an agile data center that can perform in the most demanding environments.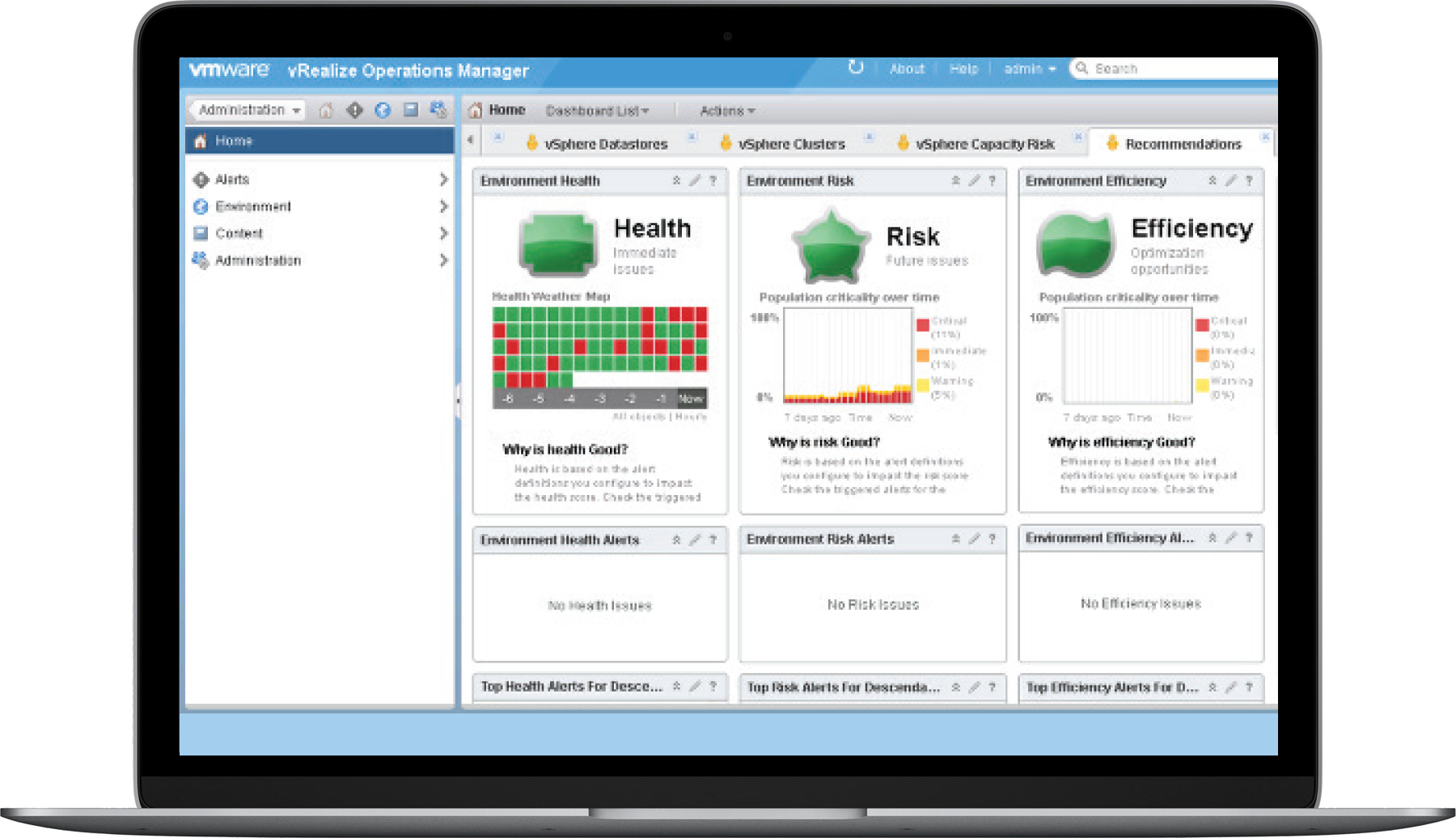 Key Features
Optimize infrastructure and continuously improve service delivery
Provide pervasive security monitoring across all virtualized assets and simplify compliance
Empower business leaders and IT Operations with access to self-service monitoring and provisioning
Today's dynamic, virtual, and cloud infrastructures generate vast quantities of data - data that has the potential to provide deep insight into the health and performance of physical and virtual IT environments. Analytics is the key to unlocking the value within that data. Through VMware vRealize Log Insight with ExtraHop, we're able to apply our sophisticated analytics to both machine and wire data, enabling broad insight into the performance, availability, and security of IT applications and infrastructure.
Rob Smoot
Senior Director, Cloud Management Marketing, VMware
Why ExtraHop and VMware Are Better Together
Make your business more agile and able to scale successfully by optimizing your infrastructure and continuously improving service delivery.
Achieve better service levels and resolve issues faster through proactive monitoring and remediation
Lower costs of IT by lowering CapEx and reducing the burden on IT to manage the environment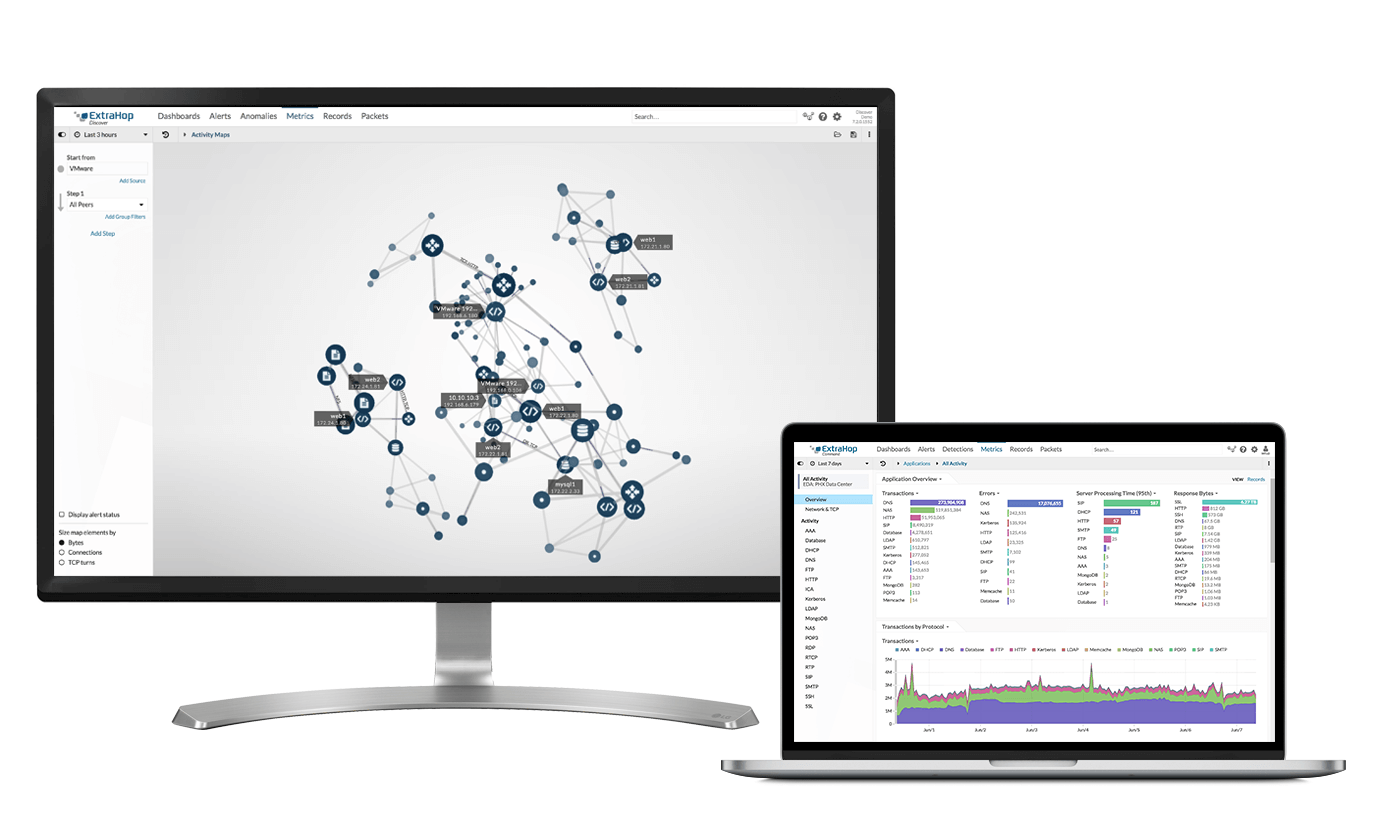 Start the Demo
Solve network latency, poor web app delivery, and more with the full product demo.
Start Demo