ExtraHop Reveal(x)
für IT-Prozesse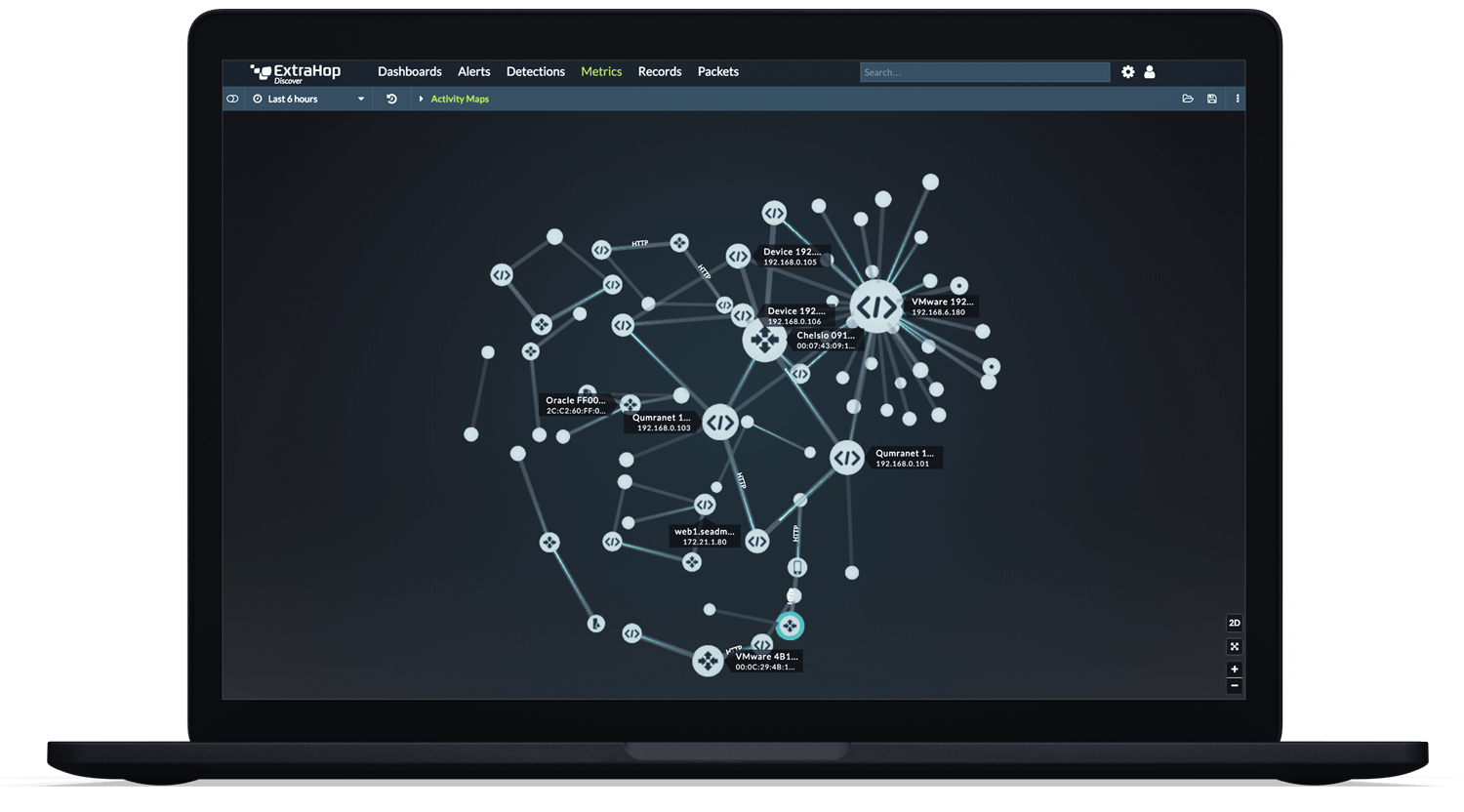 Vollständige Transparenz.
Bedrohung­serkennung in Echtzeit.
Intelligente Antwort.
Unternehmen möchten trotz einer zunehmend komplexeren Angriffsfläche nahtlose digitale Nutzererfahrungen unterstützen und schützen. Dafür ist es unabdingbar, dass IT-Teams den Prozess von der Kenntnis über die Ermittlung bis hin zur Reaktion schneller durchlaufen als zuvor. ExtraHop Reveal(x) für IT-Prozesse liefert umfassende Einblicke und Rapid-Response-Workflows, mit der Ihre IT-Teams die Verfügbarkeit bei hybrider Infrastruktur gewährleisten können.
Mit branchenführender Network Detection and Response, die auf Machine Learning in der Cloud aufbaut, bietet Reveal(x) für IT-Prozesse Einblick statt Datenmüll in Form von unübersichtlichen Warnmeldungen, Abläufen und Technologien. So können Unternehmen einzigartige Kundenerlebnisse bieten und Applikationen im Netzwerk, am Netzwerkrand und in der Cloud schützen. Siehe ExtraHop im Produktvergleich.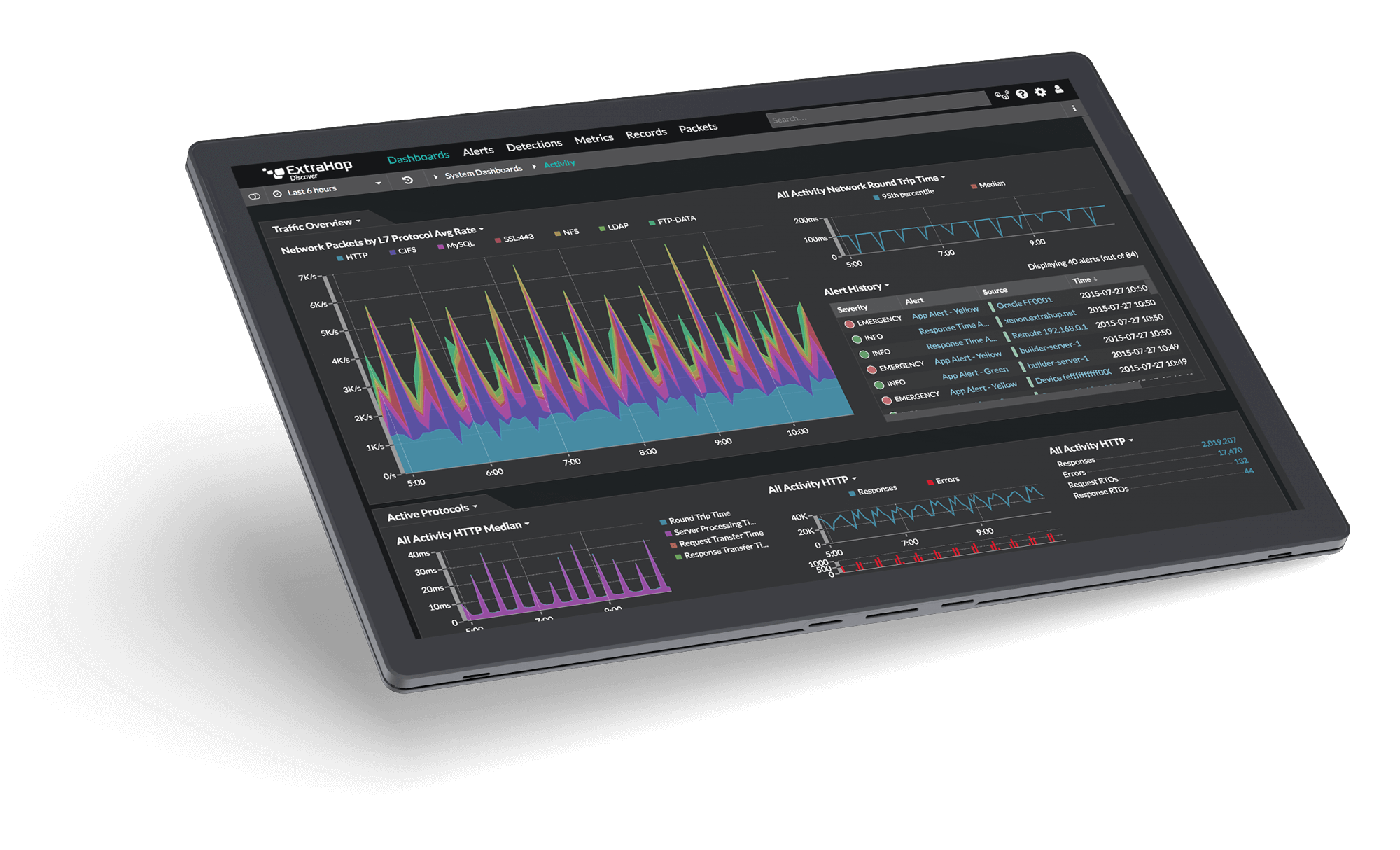 Die Chancen Ihres
Unternehmens nutzen
---
Reveal(x) für IT-Prozesse bietet umfassenden Einblick in alle Vorgänge – von der Datenbank bis hin zum Datenverkehr in der Cloud – durch schnelle und sichere Entschlüsselung von über 70 Unternehmensprotokollen, einschließlich mithilfe von SSL/TLS verschlüsselten Sitzungen, mit 100 Gbps. Durch Datenstromverarbeitung kann Reveal(x) Ihre Netzwerkdaten direkt in strukturierte Daten zur Kommunikation umwandeln, während Machine Learning in der Cloud ohne Leistungseinbußen verborgene Probleme und Chancen aufspürt.
Automatische Erfassung und Klassifikation aller Ressourcen vom Rechenzentrum bis zur Cloud
Erkennt Leistungsauffälligkeiten durch Machine Learning, dem ein Training mit über 7.000 Kennzahlen zu Kommunikationsdaten zugrunde liegt
Wechsel von kontextabhängigen Einblicken zu forensischen Beweisen in Sekunden
[ExtraHop] bietet kritische Einblicke für die Bereitstellung einer nahtlosen und sicheren Nutzererfahrung für Kunden und Geschäftspartner.
David Narayan
Distinguished Engineer, The Home Depot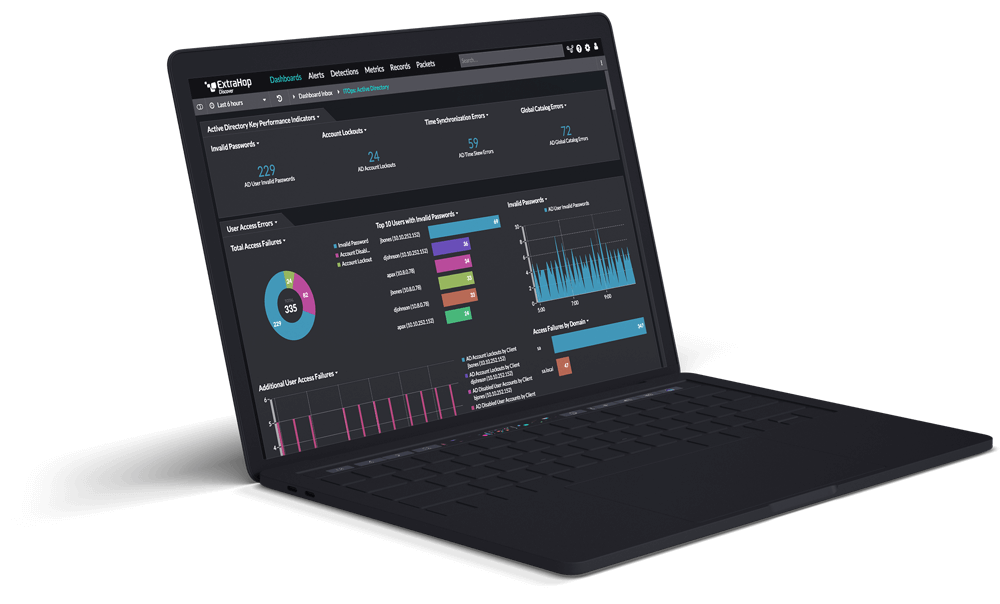 Demoversion
Lösen Sie Probleme bei der Netzwerklatenz, eine schlechte Webapp-Bereitstellung und mehr in unserer voll funktionsfähigen Produktdemo.