Description
I've had folks ask multiple times recently to try to help understand and visualize communications which ExtraHop doesn't parse out of the box. To that end, I put together a device level page which charts some of those key metrics at the transport:port level.
Say for example that you want to visualize tcp:23 (telnet) communications over time. The bundle (page) json attached provides that ability, charting: 1. telnet: Traffic In/Out 2. telnet: Receive Window 3. telnet: Throttling Zero Windows In/Out - Nagle Delays 4. telnet: Retransmission Time-outs 5. telnet: Turns 6. telnet: Request Transfer / Server Processing / Response Transfer times 7. telnet: Request / Response sizes 8. TCP Round Trip times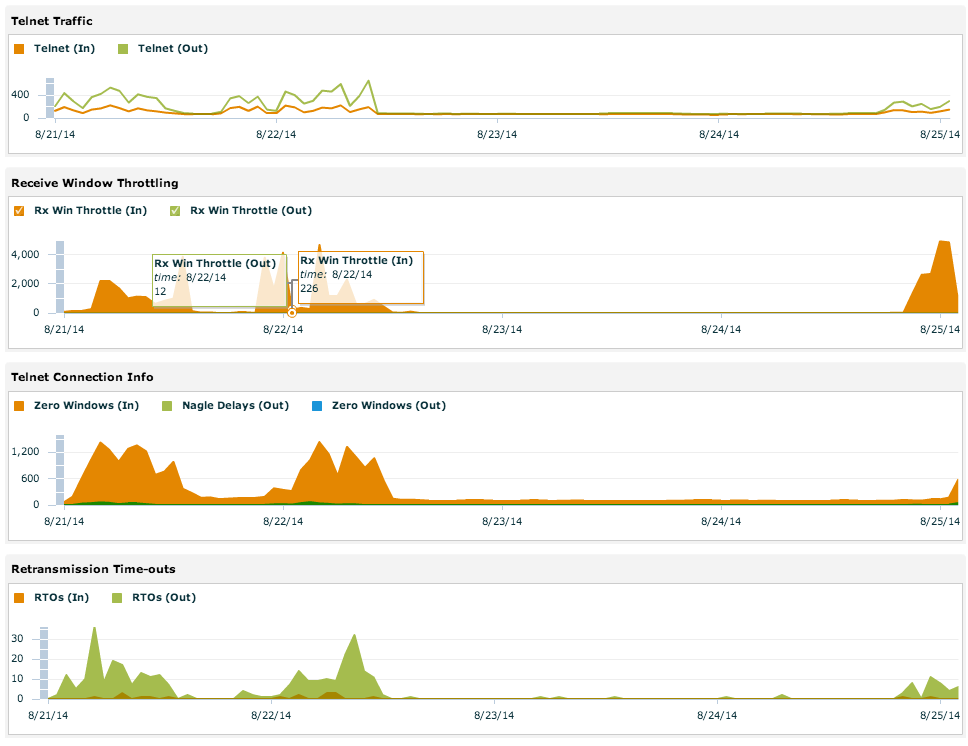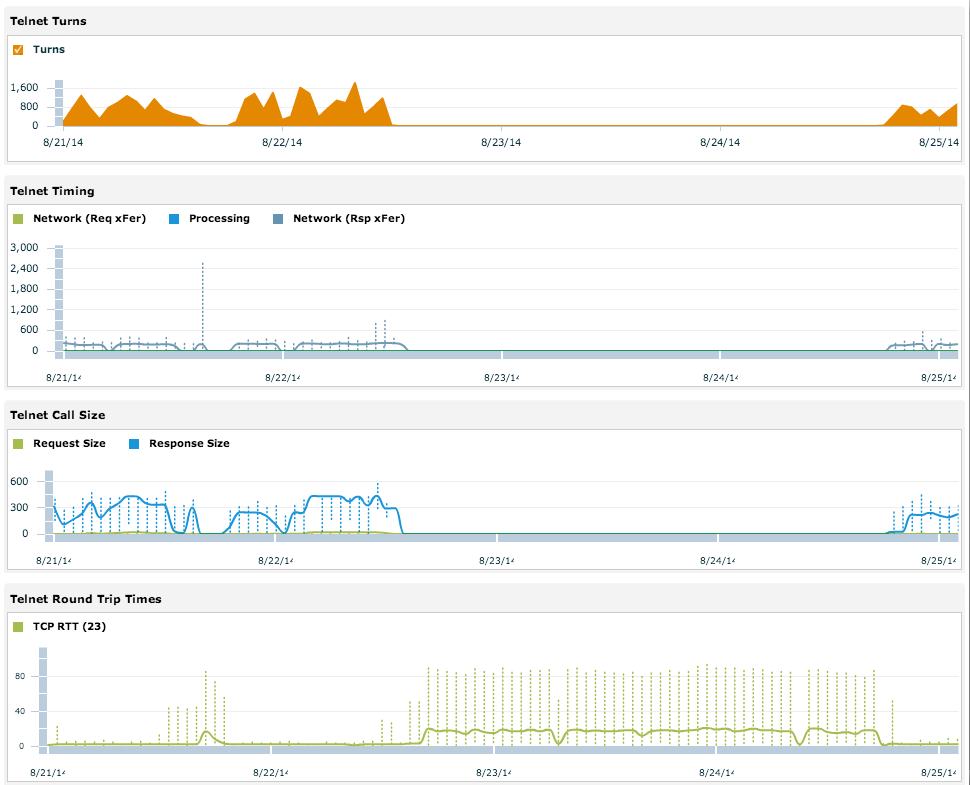 you can use this page for any protocol transport:port.
Installation Instructions
First in the attached json bundle file, globally replace tcp:23 with the L7 spec of your choice (transport:port, L7 protocol spec, or custom protocol name map of your choice.)
Second in the attached json bundle file, globally replace Telnet with the Name of the communication - your choice as well.
happy visualizing...
Pro Tip (even for me) from Professor Green:
To install a bundle (json file) like the one referenced here, download the file to your local PC, then use the ExtraHop interface to upload, apply,and assign the bundle.
In ExtraHop
Navigate to Settings => Bundles
Click the Upload button
Browse to and select the JSON file you just downloadedUpload the file
before you close the dialog, Click Apply to restore the Bundle components to your ExtraHop.
Assign the page to any devices for which you would like this visualization using the green + button on the device's metadata page or add it to a group or list of devices using the Action dropdown in most any device list page: