Description
Analyzes ICMP Port Unreachable datagrams and extracts source, destination and protocol. The bundle records EDA and EXA metrics which can then support use cases like * Finding desirable communication is being attempted but failing * Finding systems that may be sniffing a large number of ports.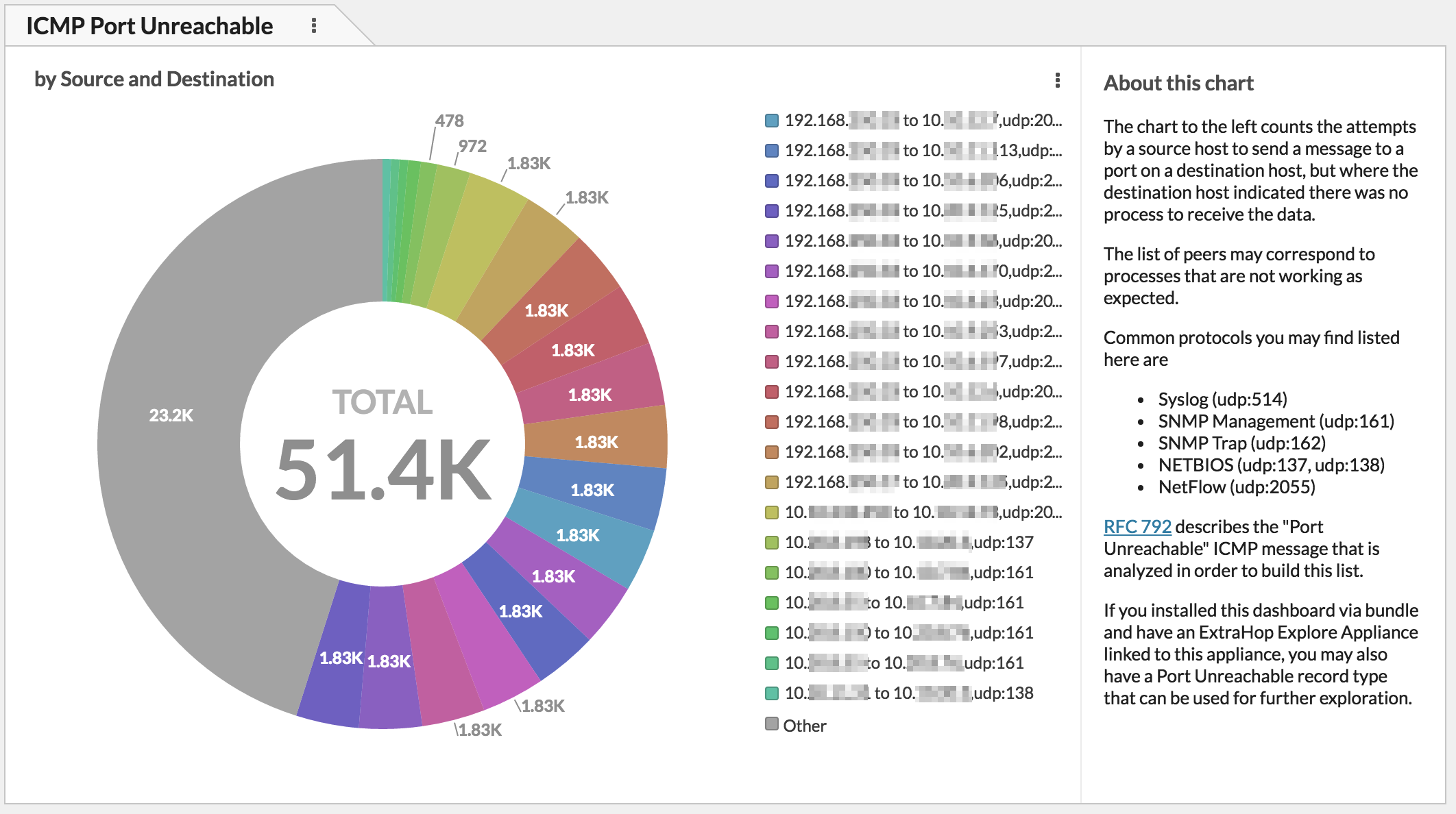 Bundle Contents
(1) Triggers
(1) Dashboards
(1) Record Formats
Installation Instructions
Upload this bundle and apply it to your EDA (or ECA).
The bundled "ICMP Port Unreachable" trigger is assigned to no devices by default. Assign it to all devices that you wish to monitor for "Port Unreachable" traffic.
After some time collecting data, check the bundled "ICMP Port Unreachable" dashboard for insights. Additionally, if you have an connected Explore appliance (EXA), review the newly generated records of type "ICMP Port Unreachable".