Description
When you go into the database view on the ExtraHop interface, and click on the methods button, you get a view into the method timing: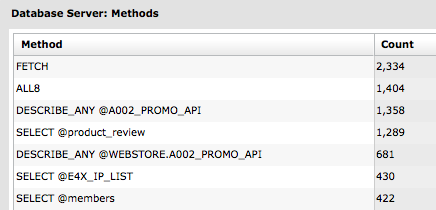 Although the column heading says methods, it is actually a combination of method and table name in some cases, specifically when you see the @ symbol.
In some cases, you will want to add specific table activity into an application container. We do not currently have access specifically to table names in the triggers API, so we need to actually look into the SQL statements to pick out certain table names.
This bundle shows and example of how this can be done.
As a summary of what's in the trigger, we need to grab the SQL statement on the DB_REQUEST event, and storing it in the flow store.
On the response side, we simply need to search through the SQL statement to look for the tables we are interested in.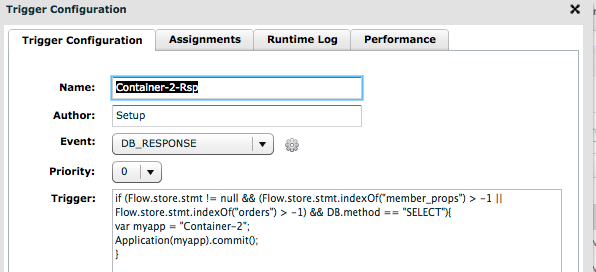 In this case, we will get an application container that will have only the database methods related to those tables: