Description
If you are interested in detailed information about which of your users are visiting a common set of websites, this trigger can help you categorize them in a clean and simple way.
To find out the websites you will want to track, go to whatever device on your network is serving your internet data, and select HTTP responses by Host. You will get a list of HTTP hostnames that users are hitting: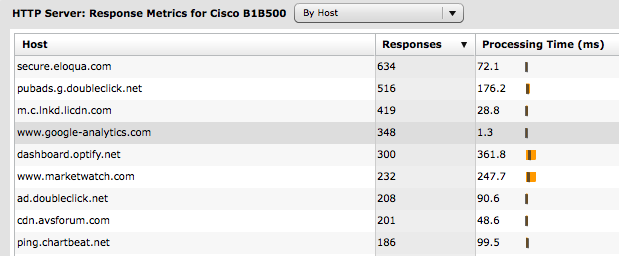 Take those host names, and plug them into the trigger on the request side of this bundle.
When the trigger executes, you will get an application for each of your FQDN, and have great information for the volume of traffic going to these sites, as well as the users involved.
Enjoy!