Description
This Bundle contains tag-based dynamic device groups and a dashboard to measure network latency and data transmission issues between your datacenter and all Azure Regions and Office365 Services, including Azure Gov Cloud.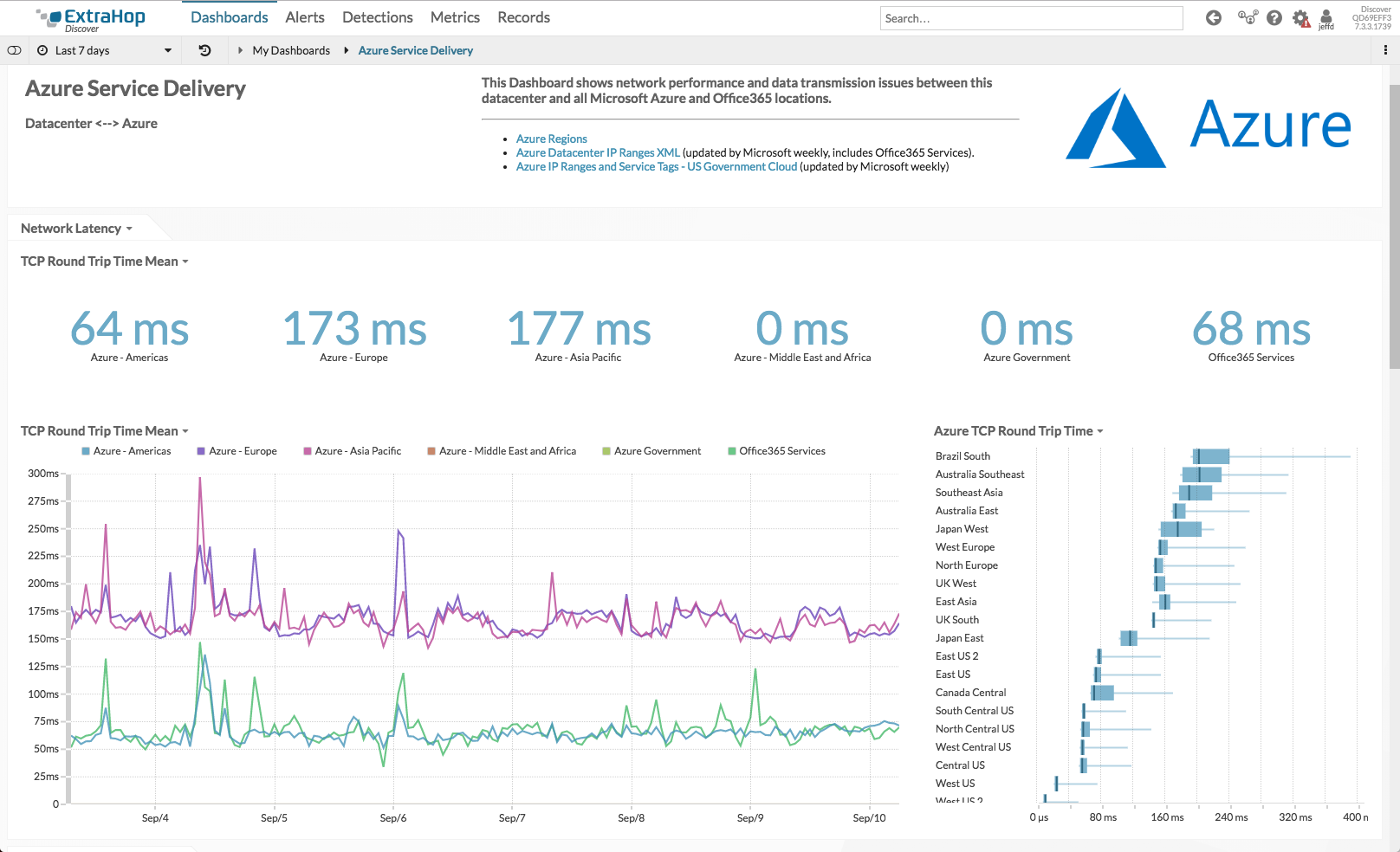 Requirements
This Bundle assumes you've created Custom Devices for each Azure Region / O365 service and grouped them appropriately.
Installation Instructions
Install the "Extrahop Helper" extension for Google Chrome and configure for use with your EDA (requires API key for EDA): https://chrome.google.com/webstore/detail/extrahop-helper/khmnfmbnofhdnpgbfplgjlcloimmjndf
Import Custom Devices using the definitions from this spreadsheet: https://docs.google.com/spreadsheets/d/1S45Ccb9wbuvT2begPzgyG7AQdwf6vlFBt7DbzEn5HRQ/edit?usp=sharing
Upload and Apply Bundle. This will install the Dashboard and Tag-Based Dynamic Device Groups (but not Device Tags).
Note the Device Tags that define the Device Groups. Create these Tags manually.
Tag the Custom Devices appropriately as they get 'discovered' by the EDA.