Description
This bundle provides visibility into the health of your DICOM environment. On the ExtraHop appliance, devices are automatically discovered and classified as DICOM servers.
DICOM messages are examined to provide an overview of DICOM requests and responses, types of DICOM Message Protocol Data Units (PDU's), and network information for your radiology healthcare system (PACS/RIS).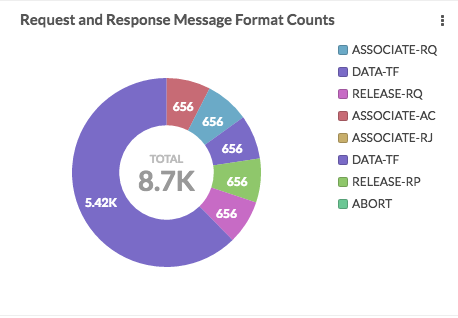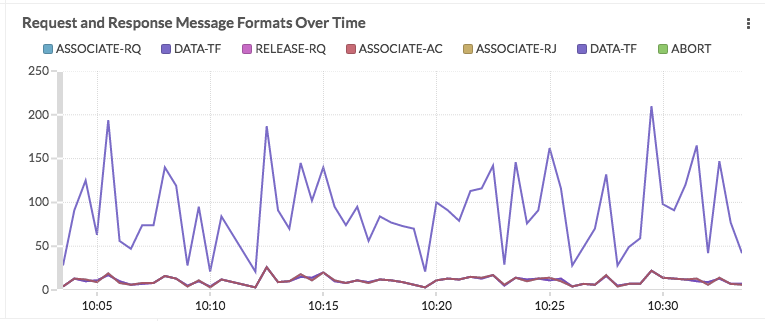 Bundle Contents
Custom Device Group (1)
Triggers (2)
DICOMreq-Metrics
DICOMres-Metrics
Dashboards (3)
DICOM: Overview
DICOM: Messages
DICOM: Network
Record Formats (2)
DICOM Requests

DICOM Responses
Requirements
ExtraHop firmware version 5.2 or later.
Installation Instructions
Download the bundle on this page.

Log into the ExtraHop Web UI and complete the following procedures, which are available in the ExtraHop Web UI Guide.

Log into the ExtraHop Admin UI and complete the following procedure, which is available in the ExtraHop Admin UI Guide.

If DICOM ports are not the standard known ports, then set the DICOM Protocol Classification through the ExtraHop Admin UI by completing the following steps.

In the Configuration section, select Capture.

Click Protocol Classification.

Click Add Protocol.

From the drop-down list for Name, select DICOM.

In the Destination field, type "0" (zero) or type the custom port number.

Click Add, and then click Restart Capture.

Update the triggers in this bundle to generate and send records to the ExtraHop Explore appliance.

In the DICOMreq-Metrics and DICOMres-Metrics triggers, change the createRecords variable to true.
Ensure that the DICOMreq-Metrics and DICOMres-Metrics triggers are assigned and enabled.