Description
If you are interested in tracking streaming of the world cup within your organization check out this module. This module provides you with visibility into what sites are being used to stream the world cup games and what games are being streamed on ESPN.
Like this Module? Check out the Cloud App Monitoring Module here!
What you get
Pages (1):
World Cup - displays World Cup Metrics
Triggers (2):
World Cup Sites - tracks the various sites used to stream the world cup games ESPN, FIFA, and First Row Sports
World Cup ESPN - tracks the various ESPN Gamecast streamed games. For example: Brazil vs Croatia
Screenshots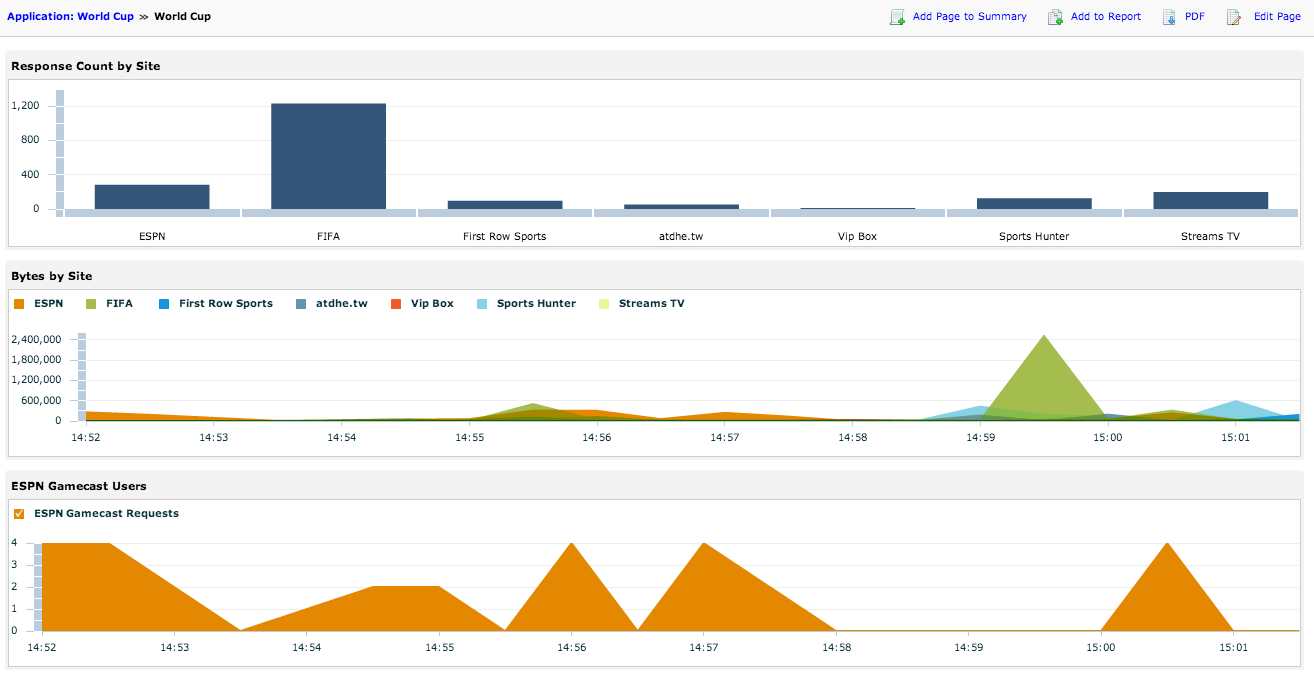 Installation Instructions
Download the module file
Upload the module to your ExtraHop appliance. (Settings -> Bundles -> Upload)
Click Apply. You should see "Ok: module applied successfully"
Enable the trigger and apply it to all HTTP clients
(Optional) Add additional sites to track in the trigger. Be sure to add them to the custom page charts as well.