Description
Troubleshooting and tuning Sharepoint deployments is often challenging because client transactions can span multiple tiers. Moreover, a single web request can generate multiple database requests, which further complicates pinpointing the source of latency.
By observing the GUID that is attached to each transaction, this bundle enables you to "recognize-and-trace" the request through all interactions so you can calculate latency and attribute the culprit as either the web or the database tier.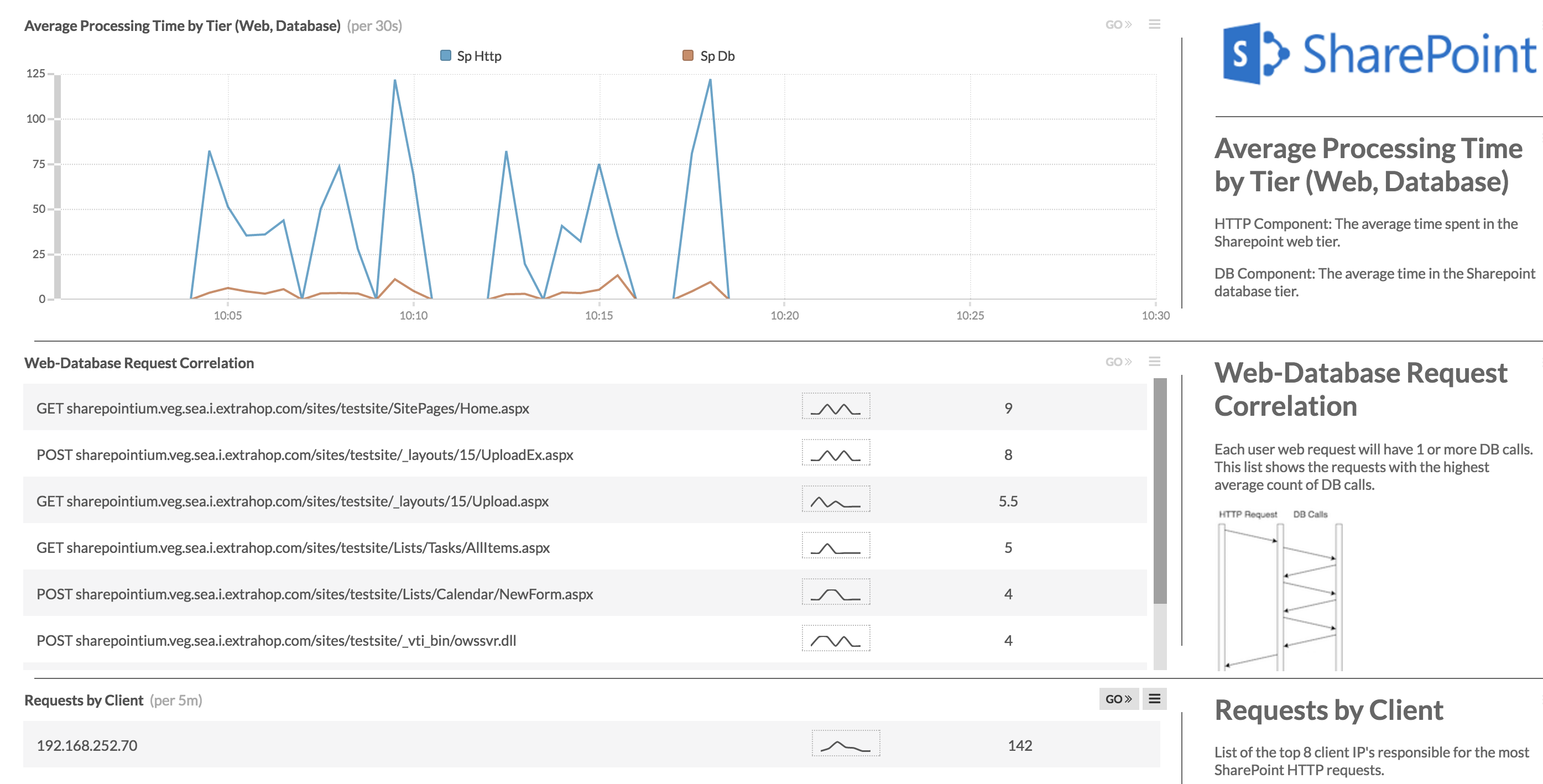 Bundle Contents
(3) Triggers

Sharepoint - DB Request
Sharepoint - DB Response
Sharepoint - HTTP Response

(1) Page
(1) Application
(1) Dashboard
(2) Record Formats

SharePoint HTTP
SharePoint DB

(1) Query
Requirements
Minimum ExtraHop version: 5.1

The SQL Module must be enabled.
Installation Instructions
Download the bundle on this page.

Log into the ExtraHop Web UI and complete the following procedures, which are available in the ExtraHop Web UI Guide.