Description
Thanks to David G. for building out this excellent use case! Compression can be a low-hanging fruit in web optimization, especially for text files. The following bundle checks for uncompressed files and breaks out per-URI metrics for easy identification of possible applications for optimization.
Look for more web optimization triggers and bundles coming down the pipe!
What you get:
Triggers (1):
Compressible Traffic Check
Pages (1):
Compressible Traffic
Dynamic Group (1):
HTTP Device
Screenshots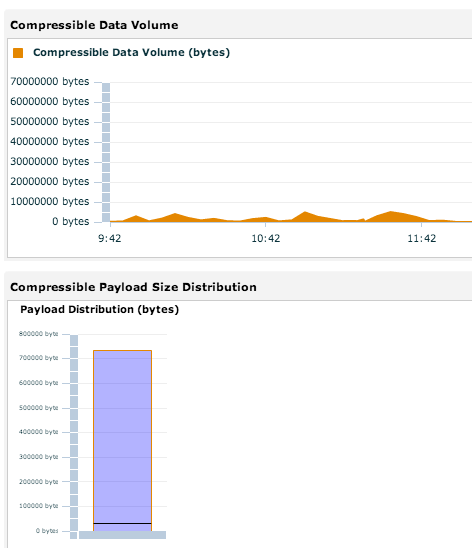 Image 1: Dashboard shows uncompressed data passing over the network that could take advantage of compression


Image 2: Drill down shows uncompressed traffic broken out by URI
Installation Instructions
Download the bundle file
Upload the bundle to your ExtraHop appliance using the file explorer. (Settings -> Bundles -> Upload)
If you have no other HTTP Server dynamic group, check box "Apply 1 included assignment" to assign trigger to dynamic group. Otherwise you will need to manually apply the trigger to your device group.

Click Apply. You should see "Ok: bundle applied successfully"

(Optional) Configure the Trigger: Edit the triggers by modifying the USER_SET values within the trigger code
Navigate to Network page, click through the entire network--will include a count of your VLANs--and click on the Compressible Traffic custom page on the left-hand nav.