Description
Background
The IBM CICS Transaction Gateway is middleware responsible for carrying out transactions as units of work. The IPIC protocol uses TCP/IP and HTTP, which the ExtraHop system does a great job of tracking. However, CICS servers carry out transactions asynchronously, so additional consideration must be taken. The triggers included in this "IBM CICS Bundle" correlate the request and response based on server IP, server TCP port, and transaction sequence ID so that the transaction processing times are properly calculated.
Screenshots
CICS Application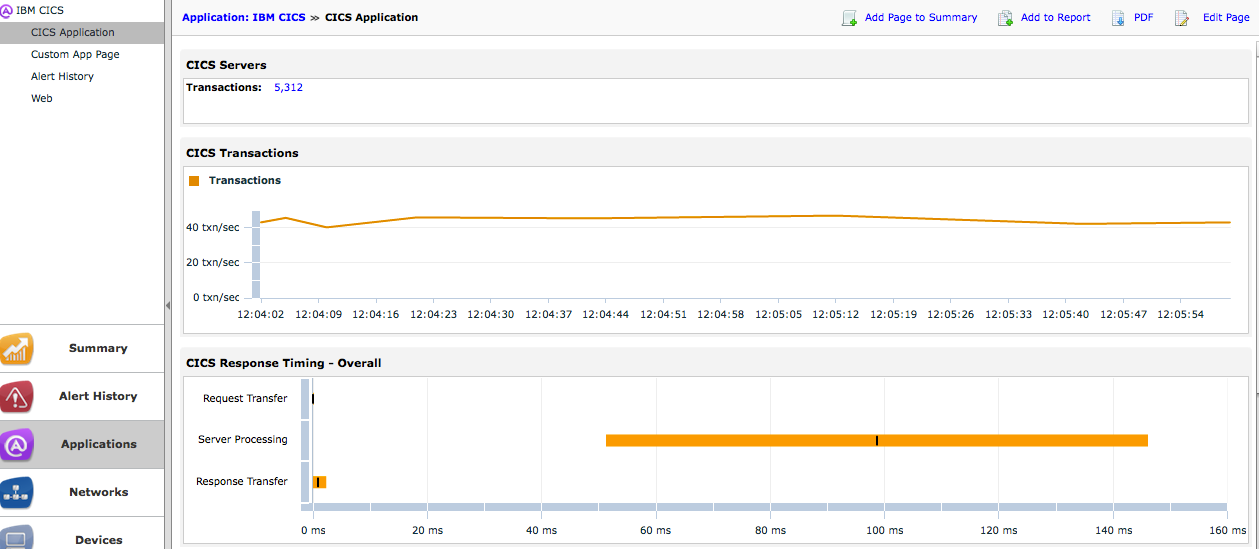 CICS Processing Times by Transaction Code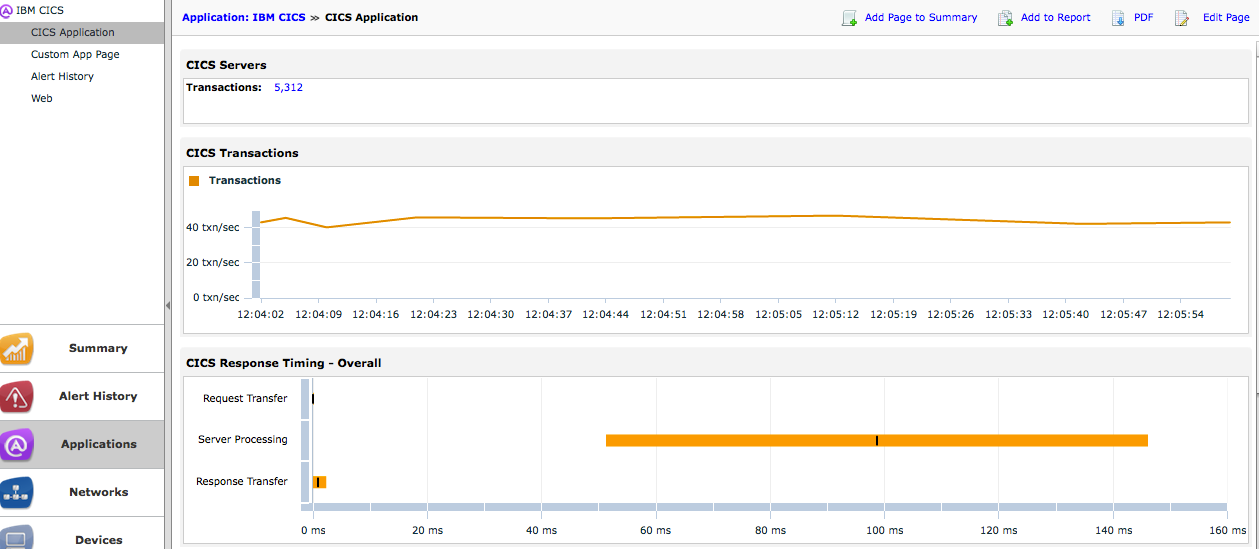 CICS Transaction Timing and Payload Sizes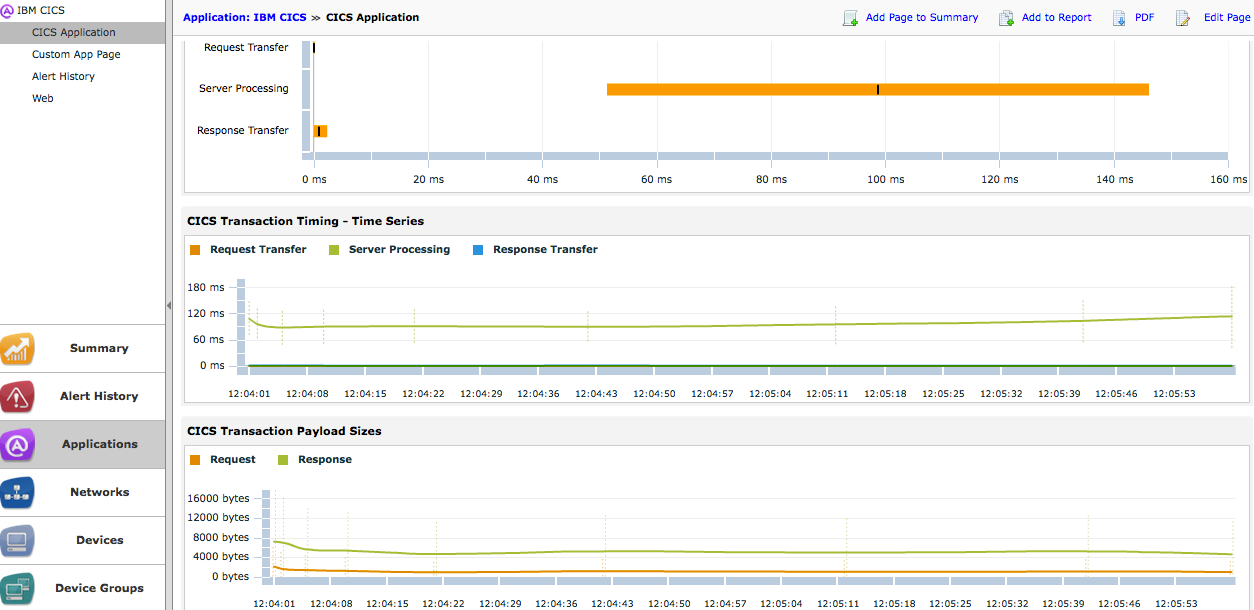 Response Payload Sizes by Transaction Code


Detailed Charts for Individual Transaction Codes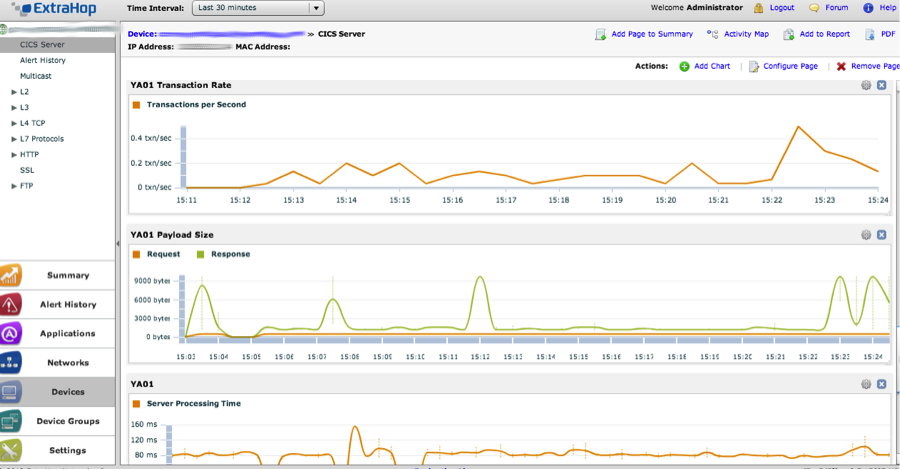 Requirements
CICS transactions must use IPIC (TCP/IP+HTTP) and not SNA.
Requests and responses must include the "X-ibm-cics-is" HTTP header containing a sequence ID to be used as a transaction correlator.
CICS Syncpoint, Chaining and other conversational messages are not currently implemented in the triggers included in the bundle.
Installation Instructions
Download the bundle
Upload the bundle into the ExtraHop appliance by going to Settings >> Bundles >> Upload bundle file.
Apply the bundle to extract triggers and custom pages.
Triggers and custom pages are automatically Applied to All and enabled. If you leave them running, they should auto-detect your CICS infrastructure and create a "CICS" application under Applications, assuming above requirements are met.
As a performance optimization, consider assigning triggers more narrowly: •CICS_req and CICS_resp HTTP triggers should be assigned only to CICS servers.
If troubleshooting is required, enable Debug Mode on the triggers and look at the Runtime Logs for more information.
By default, all transactions will be included in the "General" transaction metric. To track performance of certain transaction codes individually, add the codes to the "trackCodes" array in the CICS_resp trigger. (For example: var trackCodes = [ "YA16", "YO03", "YO05" ];)