Description
The ExtraHop-supported Office 365 bundle provides visibility into the performance and usage of Office 365 services in your network. By referencing Microsoft's regularly updated list of Office 365 URLs and IP address ranges, the Office 365 bundle is able to collect transaction and timing metrics for specific Office 365 services.

The dashboard included in the bundle displays detailed information about transactions, performance, and throughput metrics broken out by both client and Office 365 services. These metrics can help answer the following questions:
Which clients are accessing each service?
How often is each service accessed?
How are individual Office 365 services performing, and what is their effect on the network?
Are issues originating locally or in the cloud, and which users do the issues affect?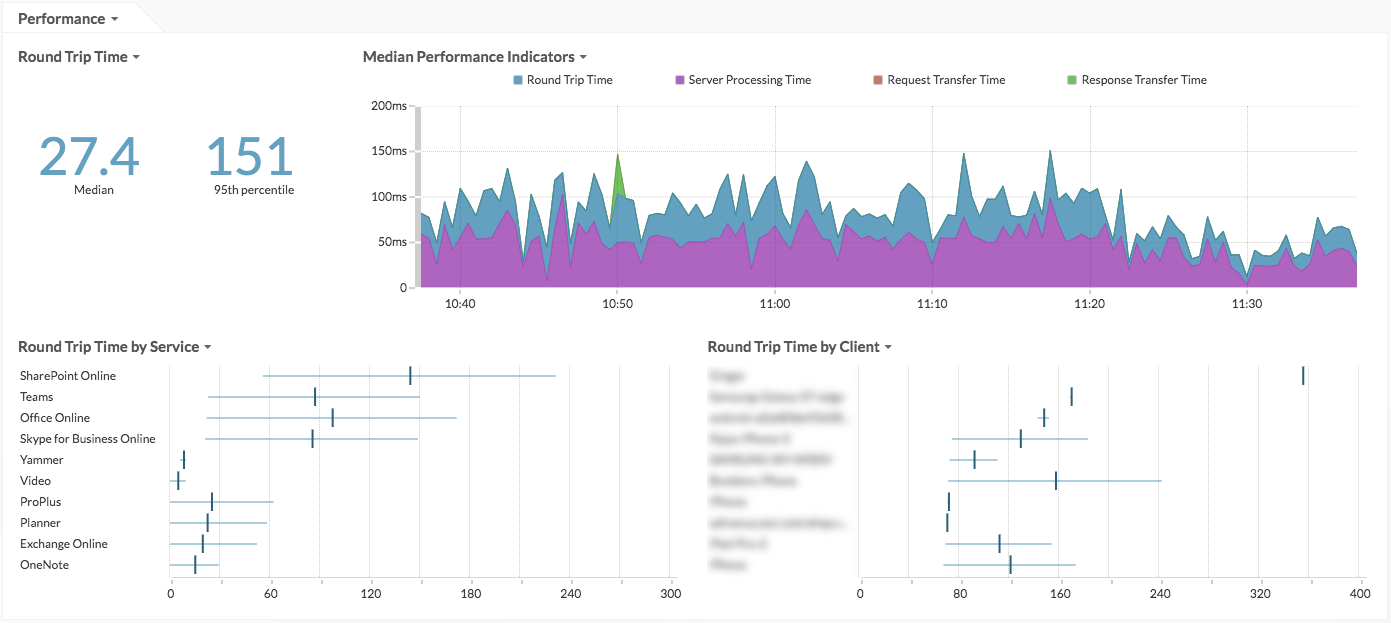 In addition to the dashboard and trigger, the bundle also contains a custom record format to catalog details about every matched transaction. To view Office 365 records, click Records and select Office365 under the Record Type drop down.

The 2.0 bundle version includes the following changes:
Changed the default trigger assignment from HTTP clients and SSL Clients to Gateway Devices
Optimized the trigger to further improve performance
Standardized the dashboard layout
Added descriptions for all metrics
Note: Microsoft updates their list of Office 365 endpoints monthly. This version and future versions of the bundle will contain the most recent endpoints at the time of publishing.
Bundle Contents
(1) Application
(1) Dashboard
(1) Dynamic Group
(1) Trigger
(1) Record Format
Requirements
ExtraHop version 7.3 or later
Installation Instructions
Download the bundle on this page
Log into the ExtraHop Web UI and complete the following procedures:

Enable the Office 365 trigger

If you are upgrading the Office 365 bundle, disable the previous Office 365 Monitor trigger if it was not overwritten.