Description
Active Directory is a powerful and complex tool for your network, but complex tools need monitoring and repair, too. This bundle provides four triggers that build real-time metrics for the following Active Directory services: user accounts, computer accounts, DNS, LDAP, global catalog, and group policy loads. The bundle also includes dashboards, alerts, and record queries to help you track Active Directory activity.
Note: The 4.0 bundle version includes the following changes:
Added a concise overview dashboard to surface important metrics
Standardized the dashboard layouts to make information easier to find
Added regular expression checking for privileged account names
Converted custom Application-level metrics to Device-level metrics and added drill-downs to improve workflow
Added high level overviews of Kerberos Authentication and Ticket-Granting Services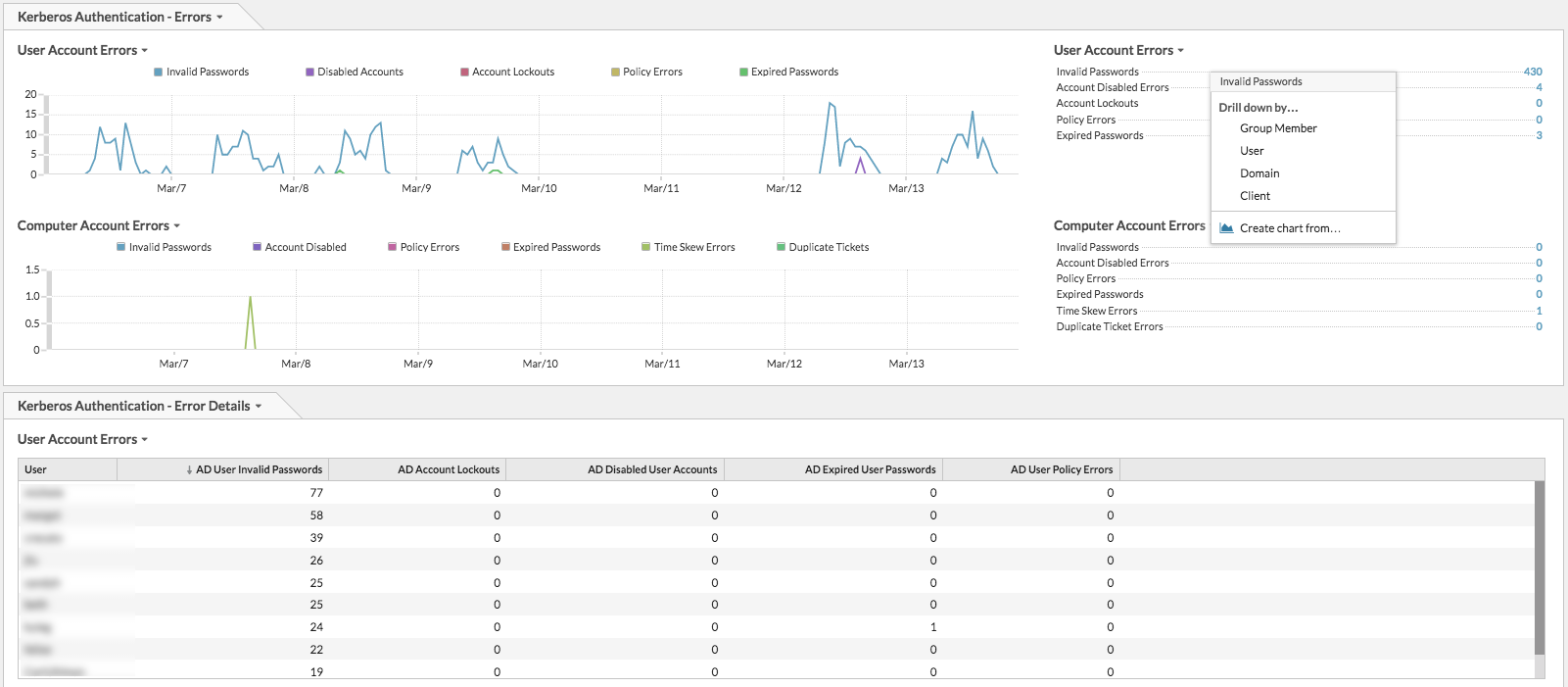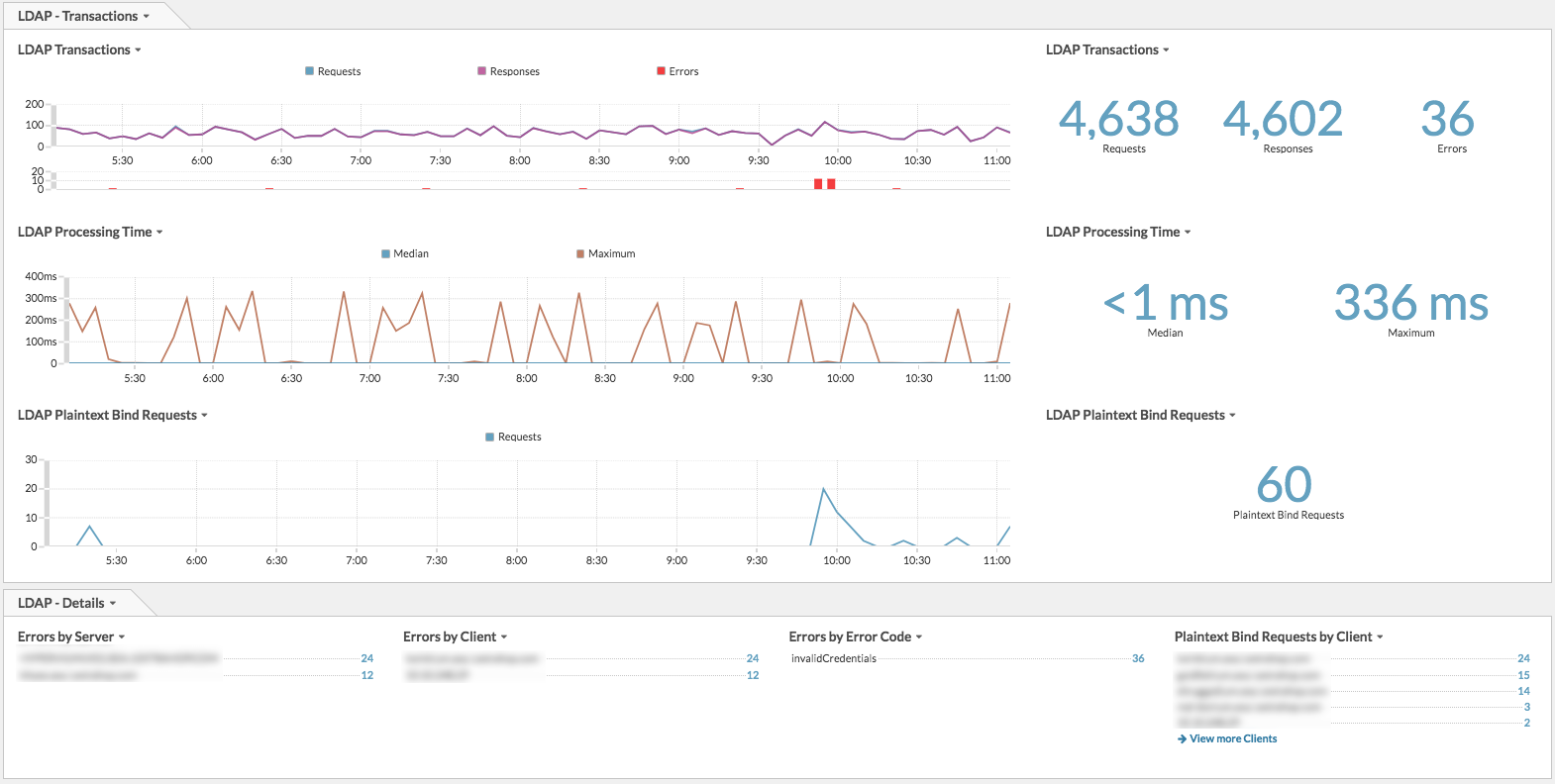 Bundle Contents
(5) Alerts

AD DNS Service Lookup Processing Time
AD High Global Catalog Processing Time
AD High Kerberos Processing Time
AD New Privileged Access
AD Privileged Access Errors

(4) Triggers

AD: Kerberos
AD: Group Policy
AD: LDAP & Global Catalog
AD: DNS Service Records

(1) Dynamic Group
(2) Dashboards

Active Directory Overview
Active Directory Details

(2) Record Formats

Kerberos Request AD
Kerberos Response AD

(12) Queries

AD: Invalid Passwords
AD: User Lockouts
AD: Disabled Accounts
AD: Time Skew Errors
AD: Policy Rejected
AD: Unknown SPNs
AD: Privileged Access Errors
AD: Privileged Access
AD: DNS Service Record Traffic
AD: Global Catalog Traffic
AD:LDAP Plain Text Binds
AD: Group Policy
Requirements
ExtraHop version 7.2 or later
Installation Instructions
Download the bundle on this page
Log into the ExtraHop Web UI and complete the following procedures

Upload and Apply a Bundle - From the Existing objects menu, select overwrite. If you are installing the Active Directory bundle for the first time, rename any objects on the appliance that have the same name as the objects in the bundle. Objects with duplicate names are overwritten when the bundle is applied.
Enable each of the Active Directory triggers.
Configure the AD: Kerberos trigger script by modifying the following settings.
Set the failedLoginDisableInterval variable to match your Reset account lockout counter after policy setting in Active Directory.
Set the accountLockoutDuration variable to match your Account lockout duration policy setting in Active Directory.
Add the complete names of any privileged accounts in your environment to the priv_names list and any partial matches to the priv_regex list.

Enable and configure notification settings for any Active Directory alerts that you want to be notified about. Modify alerting thresholds to fit your environment.
If you are upgrading the Active Directory bundle, disable the previous Active Directory trigger and alerts.