Description
Unicast flooding describes the situation when a switch receives a packet whose destination address is not in the switch's address table (or the address table is full), so the switch "floods" the packet to all other ports on the domain. While this is the intended behavior to ensure that the packet reaches its destination, it can indicate problems or inefficiencies in the network configuration if it occurs in excess.
In general, network congestion caused by high levels of flooding can lead to inefficiency in the form of slow connections and long response times. However, unicast flooding can also be indicative of a MAC flooding attack. This attack involves an attacker flooding a switch with invalid MAC addresses to fill up the address table and cause any legitimate traffic to be flooded on every port, which allows the attacker to capture packets meant for other destinations.
Methods to mitigate unicast flooding include port blocking to prevent flooding out of specified ports or setting the switch's forwarding table timeout period to slightly longer than the router's ARP timeout so address associations are relearned. For MAC flooding attacks, use of the port security feature available on some switches allows you to limit the number of addresses learned from untrusted ports or to separately adjust the timeout period for trusted MAC addresses. You can also consider authenticating MAC addresses with an AAA server.
This bundle contains a trigger and visualization to help you find potential occurrences of unicast flooding.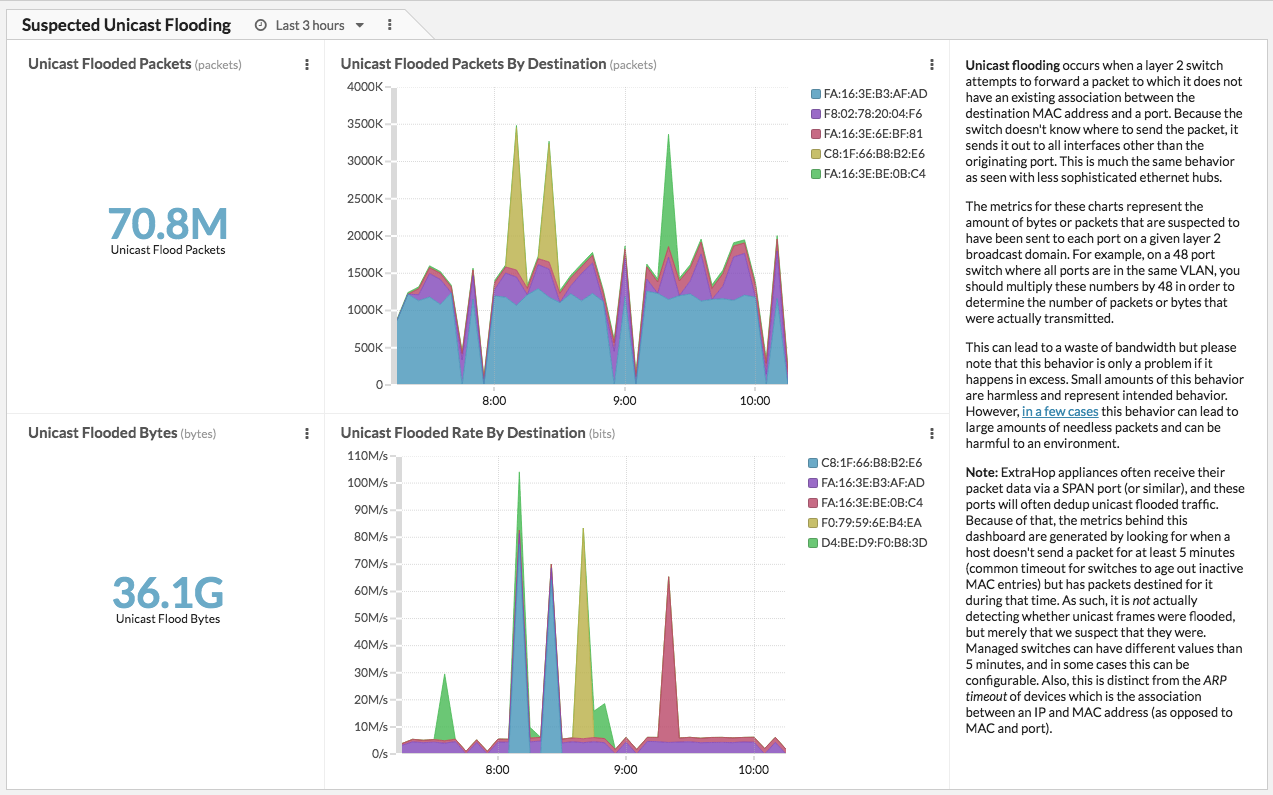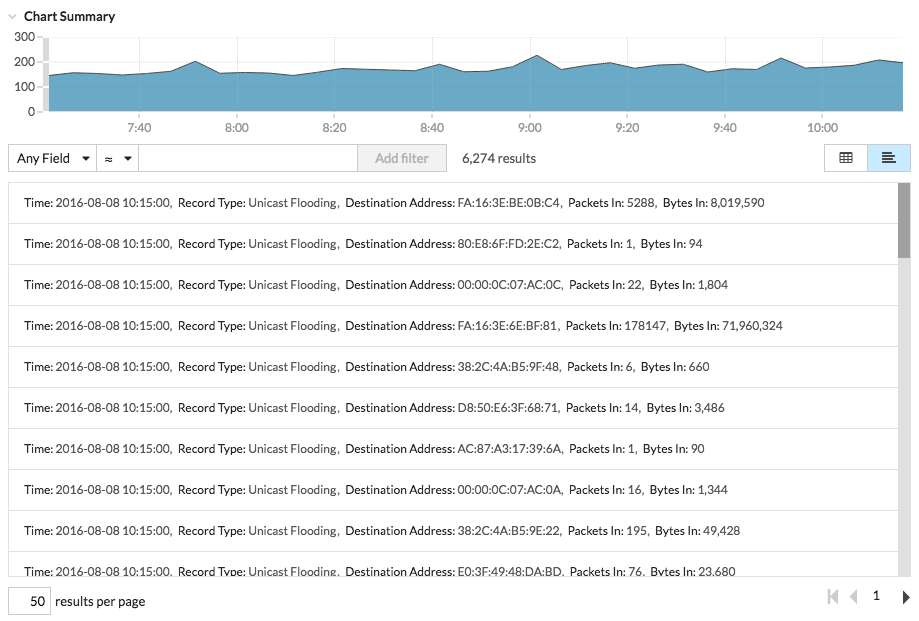 Bundle Contents
(1) Trigger
(1) Dashboard
(1) Record Format
Requirements
ExtraHop firmware version 5.3 or above
Installation Instructions
Download the bundle on this page
Log into the ExtraHop Web UI and complete the following procedures, which are available in the ExtraHop Web UI Guide.
Configure trigger variables

To store records to an Explore appliance, set the EXA_RECORD variable to true.
Note: There is no need to perform device assignment since this is a system-level trigger.