Description
Simple Mail Transfer Protocol (SMTP) is a mail-sending protocol often used in conjunction with POP or IMAP. This bundle contains a trigger and two dashboards that provide both a high-level and in-depth look at the SMTP traffic in your network, including overall health of internal SMTP servers, size and frequency of emails sent and received, encrypted vs unencrypted sessions, and SMTP errors categorized by type, client, sender, and server., and more.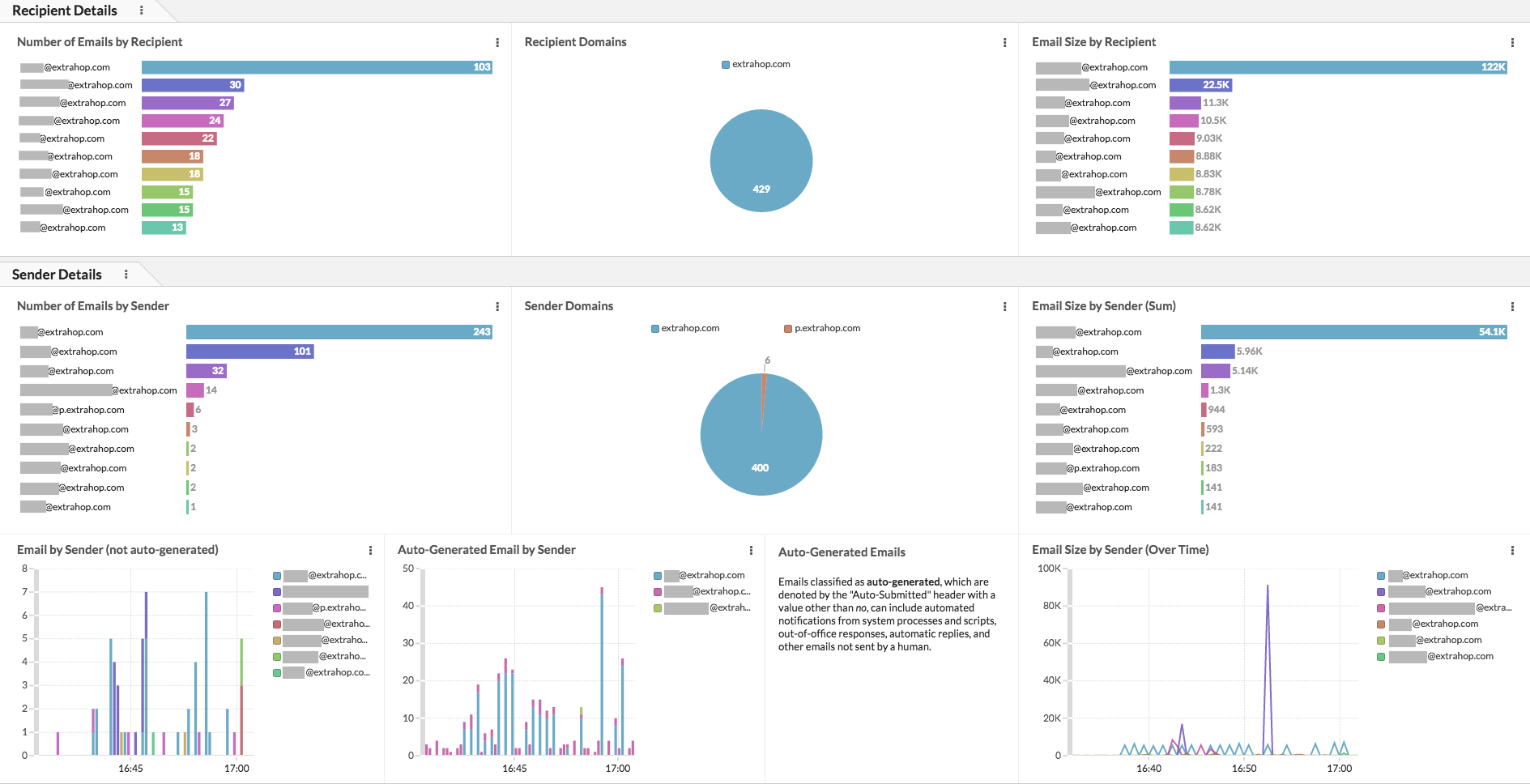 Bundle Contents
(1) Trigger
(2) Dashboards

SMTP Overview
SMTP Client & Server Details

(1) Application
Requirements
ExtraHop firmware version 5.3 or above
Installation Instructions
Download the bundle on this page.
Log onto the ExtraHop Web UI and complete the following procedures, which are available in the ExtraHop Web UI Guide.

Assign the Trigger - Assign the trigger to SMTP device groups instead of All Activity to minimize system load.