Description
This bundle detects the number of SSL sessions that have self-signed certificates, which are certificates that are signed by the entity they certify rather than a trusted Certificate Authority. While self-signed certificates are popular for internal authentication because of their convenience and low cost, external SSL connections with self-signed certificates should generally be avoided.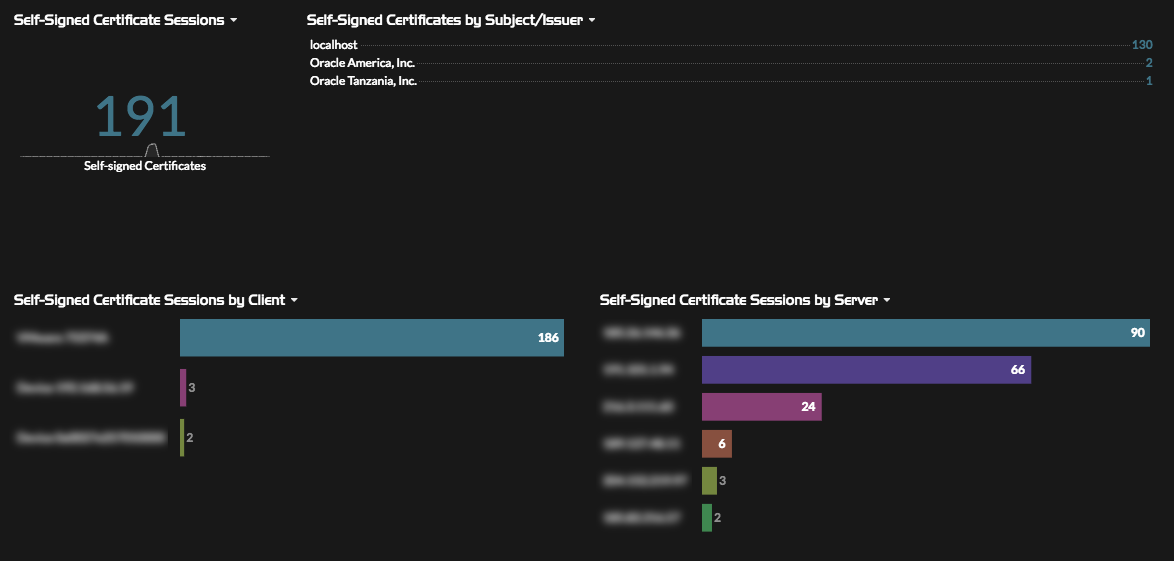 Bundle Contents
(1) Trigger

Self-Signed Certificate Detection

(1) Dashboard
(1) Dynamic Group
Requirements
ExtraHop version 6.2.4 or later
Installation Instructions
Download the bundle on this page
Log into the ExtraHop Web UI and complete the following procedures:

Upload and apply a bundle - When applying the bundle, check the Apply included assignments checkbox.
Enable the Self-Signed Certificate Detection trigger.