Description
This bundle detects HTTP, SSH, FTP, and SMB traffic tunneled over unencrypted ICMP messages. Attackers can compromise machines through ICMP tunneling by encapsulating traffic in an ICMP echo request to evade firewall rules and obfuscate data.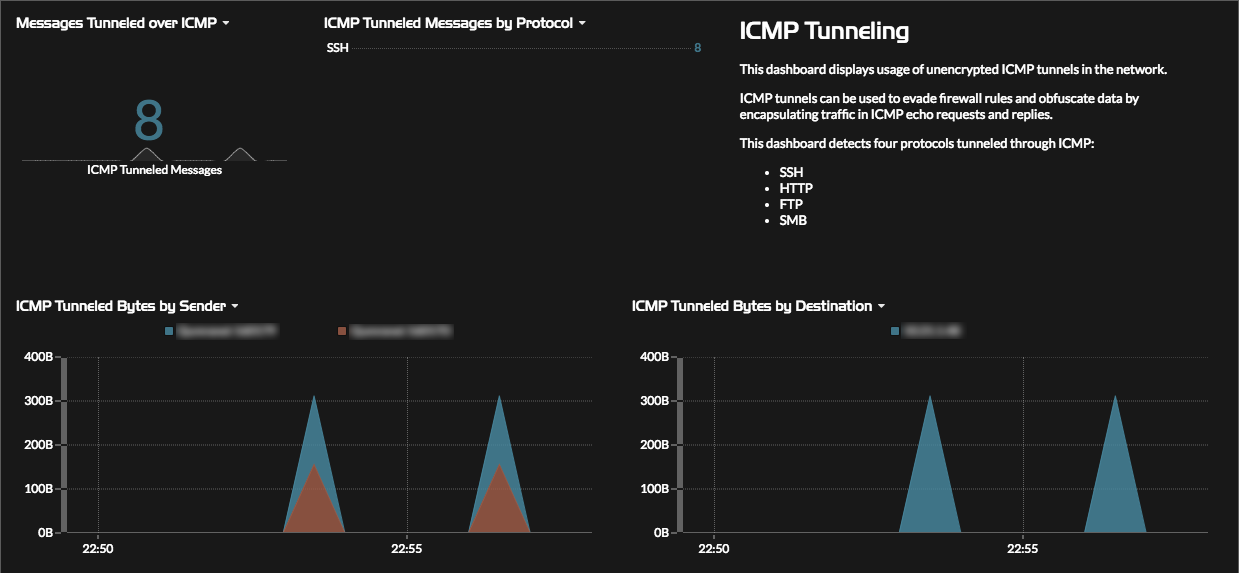 Bundle Contents
(1) Trigger
(1) Dashboard
(1) Device group
Requirements
ExtraHop version 6.2.4 or later
Installation Instructions
Download the bundle on this page
Log into the ExtraHop Web UI and complete the following procedures:

Upload and apply a bundle - When applying the bundle, check the Apply included assignments checkbox.
Enable the ICMP Tunnel Detection trigger.