Description
This bundle provides quick and simple visibility into file renames and deletions by analyzing the SMB/CIFS network protocol (a file sharing protocol).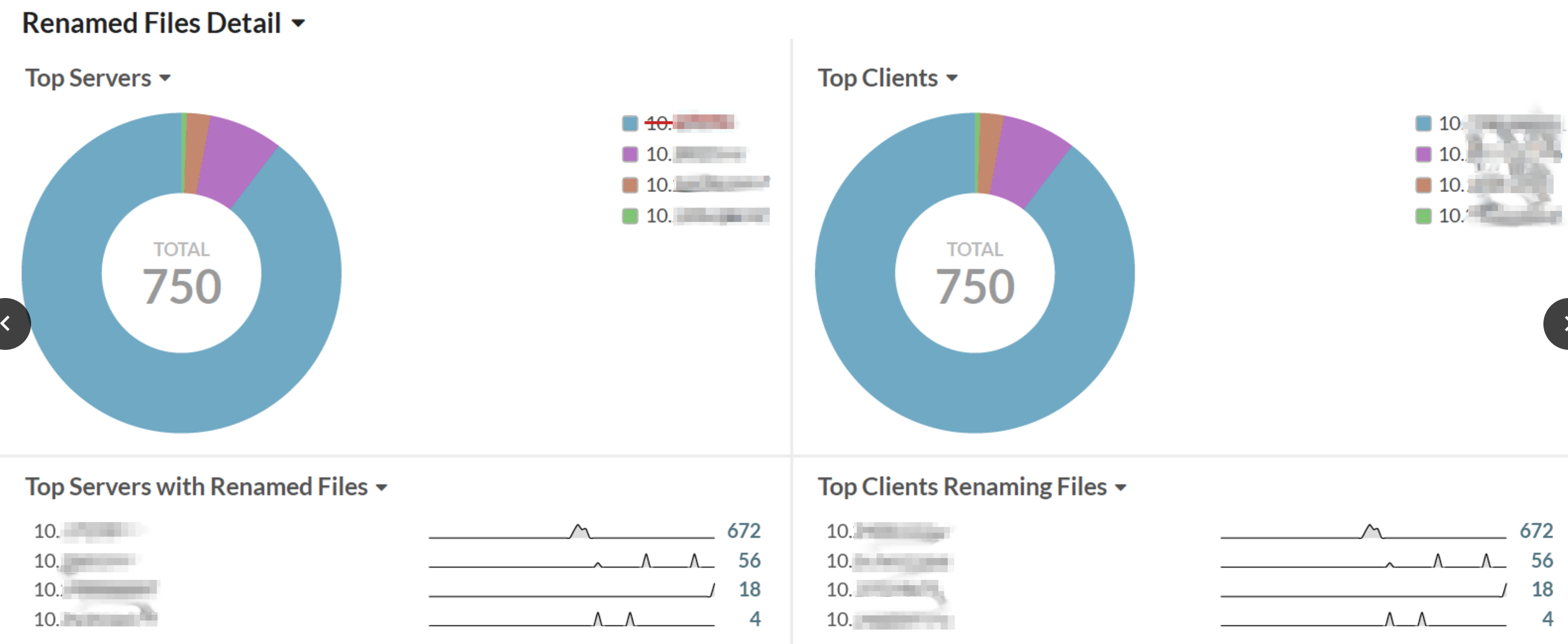 Bundle Contents
(1) Trigger
(1) Dynamic Group
(1) Dashboard
Requirements
ExtraHop version 6.1 or later
Note: Your data feed (such as through an ERSPAN, RSPAN, RPCAP, or port mirror) must be configured correctly and able to view traffic for your SMB/CIFS network-attached storage.
Installation Instructions
Download the bundle on this page.
Log into the ExtraHop Web UI and complete the following procedures, which are available in the ExtraHop Web UI Guide.